Better Versions, Sandeep Khanna
Better Versions, Sandeep Khanna
Mentors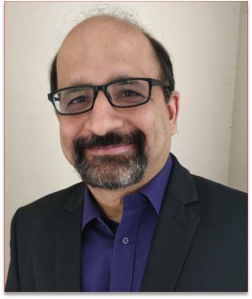 sandeep@better-versions.com
Short Description for List View
Years of Mentoring Experience : 25
Years of Professional Experience : 32
Industries :
Advertising
,
Education
,
Marketing
Occupation : Business owner / Director
LinkedIN Profile : https://www.linkedin.com/in/sandeep-khanna-43b3b96/
Areas of Interest :
Coaching
,
Communications
,
Teams / Team-building
,
Training
Values :
Authenticity
,
Balance
,
Continuous Learning
,
Gratitude
,
Spirituality
My Life Goals and Objectives : Help People, Teams and Organizations become better versions of themselves
Short Bio : Has had a very diverse career spanning advertising, marketing, consulting, coaching and learning. He has build communications for global brands like Adidas, Dulux, FedEx, Nestle, Oral B to name a few and has driven marketing for ICI Paints, Nokia and LG in APAC. He has also been a part of digital & people transformation programs in tech savvy companies like Facebook and Grab. His differentiation is in the fact that he was a business and brand leader to begin with and uses that understanding to deliver more meaningful programs driven by behavior change and a clear business impact. Sandeep is an ENFJ on the MBTI scale and has the following strengths as his Top 5 as per Gallup– Maximizer, Strategic, Connectedness, Ideation and Relator He is a trained coach from the Neuroleadership Institute and has a few key important certifications as well. His mantra for life is captured in his blood group — Be Positive!