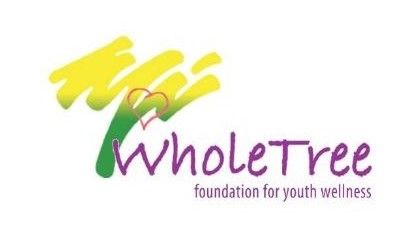 Launched on Oct 22, 2010, the WholeTree Foundation for Youth Wellness was founded as the family foundation of Yen-Lu & Yee Ling Chow, together with their beloved son Lawrance H Chow. The mission of the WholeTree Foundation is to identify, initiate, partner worthwhile charity and social innovation projects to effect positive transformations in areas of youth and human wellness, including health and education, on a global scale. We wish to orchestrate a holistic and socially conscious approach to creating awareness and catalyzing sustainable solutions to the society's most vexing and challenging problems as they relate to youth wellness and human wellbeing.
The Key to Human Wellness and World Peace:
To be prosperous, one must seek charity by giving to those in greater need;

To get a car, one needs to give someone a ride;

To get a house, one needs to provide a place for someone to live;

To be happy, one has to wish for others' happiness;

To be freed from suffering, one has to wish to take away the suffering in others;

To wish for world peace, one first has to seek peace within;

To help others, we need to first help ourselves; by helping others, we can truly help ourselves;
And to do all this with Infinite Compassion, and Perfect Wisdom.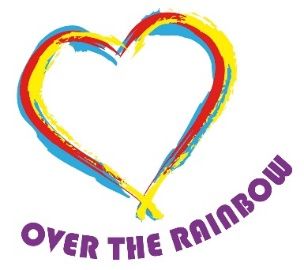 Over-The-Rainbow (OTR) is the mental wellness initiative of the WholeTree Foundation, the not-for-profit family foundation of Yen-Lu & Yee Ling Chow, founded in loving memory of their son and only child Lawrance H. Chow who ended his own life at the age of 26 after suffering for many years from manic depression. OTR is a one-stop hub for youth mental wellness. Mental wellness is not just the absence of mental illness, but the attainment of happiness and wellbeing. Our mission is to transform mental wellness for the 21st century. We envision a world where mental illness is no longer stigmatized, and mental wellness is a top priority. We wish to empower young people on their mental wellness journey, to overcome life challenges, with an opportunity to fulfill their life potential thru the journey of self-discovery, healing and transformation.
Over-The-Rainbow has been featured frequently in the media, including Straits Times, Channel News Asia, Channel 5, My Paper, LianHeZaoBao, etc.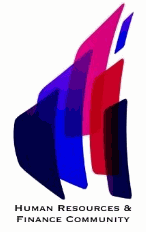 A socially induced community to level-up expectations & expertise by bringing like-minded people together to humanise the work & social environments through sharing, learning & generally making our professions more meaningful & better, so that the experience & expertize of the older generations would not be lost over time & would be shared with our younger generations.
Basically, we are a group of like-minded passionate & committed individuals that are currently not well represented in Singapore & ASEAN region. A totally voluntary Facebook community with no financial backing of any sort, who are keen to give without any expectations, willing to put service before self & in our own personal capacity & ways make a difference & create little ripples that may & will, over time, have a strong positive impact & change the ways we will operate & work in the future. Strong advocates of working together for change to occur, controlling what we can control & manage what we cannot control.
Our Community consists of 8,800 members (& growing) from all walks of life, mostly within the ASEAN region, interested to share, learn & give. The main membership elements are mostly subject matter experts from the Human Resources, Finance & PMET profession. This encompasses all junior executives to top senior leaders, including aspiring young students who are considering a career, unemployed or in transition members, as well as retired professionals willing to share expertise & experiences, so that learning curves are shortened.
PURPOSE
We want an influential VOICE that will positively impact & change our future & there is not one at this moment. We believe that this is a Facebook platform, going beyond our current scope & reach.
Currently focused on ensuring & helping to create PEOPLE & FINANCIAL alignment to the disruptive changing work environments & business needs & strategies. We are also specifically responding & helping to influence government driven initiatives & address current challenges & issues facing our professions, industries, governments & economies of Singapore & other ASEAN countries. It creates a common place where our members can meet & share notes, learn from each other & be much better at what we do; create a space & a place which promotes a true spirit of giving, courage & willingness to learn, speak out & share. Prepare members for the disruption that will change the work landscape & environment in the region; realization that change is the only constant & the future of our profession & work will be disrupted in a major way & we have to be ready to adapt & transition correctly. Positioned as a community that can positively change the current perceptions of the services & expertizes we provide in Human Resources, Finance & the PMETs professions, that are impacted by the changing work environment in Singapore & the ASEAN region. A "Go-To" community that governments & industries will seek advice & help from, whenever there are challenges, issues & concerns that needs addressing.
We embrace & encourage wholeheartedly the ideals of "Social Capital" through several channels, some of which are:
Social evening "dinner & drinks" meetups, on a bi-monthly basis, that involves panel discussions & fire side chats on topics relevant for sharing & learning. Main intentions are to ensure we have opportunities to network & build relationships, & put a face to a name. Most importantly is to engage with members & non-members within & outside our community, with the added incentive of increasing membership for a better "voice" & impact.

Selected topic/program sessions, on a monthly basis, where we publicise for participation on a community wide base, plus other sites. These are identified through our Pillars of Excellence initiatives & our "Education, Awareness & Adoption" Knowledge & Learning Series of programs.

Collaborative & partnership discussions, involving other like-minded communities & associations that can result in mutually beneficial outcomes.

Guidance (Mentoring, Coaching & Counselling) Programs for our community, as well as for academic institutions & associations needing these services. This requires us to provide mentoring for younger members, students & transitioning professionals.

We are also involved in social responsibility programs which allows our members to participate freely in these & giving to those less privileged & well off.

We have plans in place to organize a visit to another country in ASEAN, for the purpose of sharing, reaching out to fellow professionals & potentially establish relationships for the future.

With the intent of building a large number of future volunteer leaders for our community, we have face-2-face monthly steering team meetings & discussions. When starting the majority of the early discussions, we try to ensure equal participation & active conversations.
Becoming a vital piece & part of the AIM organisation makes good social & business sense as the alignment resonates well with the overall goals of our HRFC Community.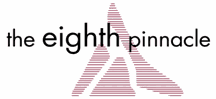 The Eighth Pinnacle is a specialized corporate training and consultancy firm providing soft skills training in presentation, negotiation, leadership, communications, and sales, including consultancy services in process sales re-engineering, strategy facilitation and negotiation preparation to government agencies and multinationals in the pharmaceutical, banking, and IT sector, with engagements in Singapore, Brunei, China, Thailand, Indonesia, Vietnam, Sri Lanka and UAE. We build our philosophy around the principle of taking a fresh approach to make things work – trying something different to achieve a powerful result. We are inspired by people who failed time and again before finally attaining ultimate success through persistence and innovation. Our core philosophy is the belief that to achieve a different result, you need to apply a different solution, looking at the problem from a fresh angle, and drawing on the strength of the individual while working as a team to serve the strategic goals of the corporation and its shareholders' interests.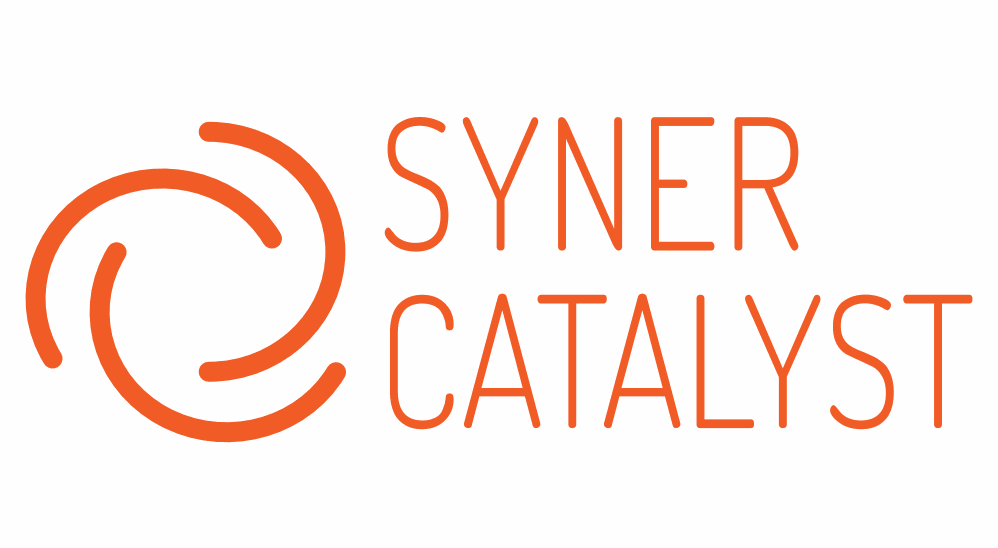 We are a proud partner of the Asia Institute of Mentoring. In the digital era, technology enables AIM to reach across Asia in its mission to build mentoring capabilities in all levels of society and grow the mentoring community.

Syner-Catalyst provides customized, efficient, and scalable solutions for enterprises to expand their markets and focus valuable resources on their core capabilities. Our founders have decades of experience in large and small organizations, in Singapore, ASEAN and Asia Pacific, ensuring that we understand the needs and challenges of your enterprise.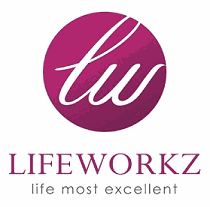 Founded in 2004 by Cheryl Liew-Chng, LifeWorkz is recognised as the Asian authority in the areas of Contemporary Organisations, Gender and Generations. We believe our work above all, is in helping leaders create the Future of Work and the Future of Asia that is contemporary, inclusive and high performing so that we all thrive with a culture of trust, respect, grace and freedom.

Strengths Coaching Asia was set-up by Suman Balani to provide individuals and organisations coaching & consulting support so they can learn to pause, reflect and mindfully make choices that will allow them to flourish and be strong in the midst of increasing competitive demands, uncertainty, and change. We are passionate about unlocking the potential of individuals, creating authentic leaders, engaged teams and positive workplaces focused on exceptional organizational performance, and with a heart for the community. We work with a passionate, professionally credentialled and experienced team of Associates to drive Strengths Coaching Asia towards being a leading coaching services company across the Asian region. A large part of the team's success has been fuelled by adopting a strengths-based philosophy in their work – believing that each person has extraordinary capabilities and when development starts from a place of strength, the impact of the change is exponential and highly sustainable.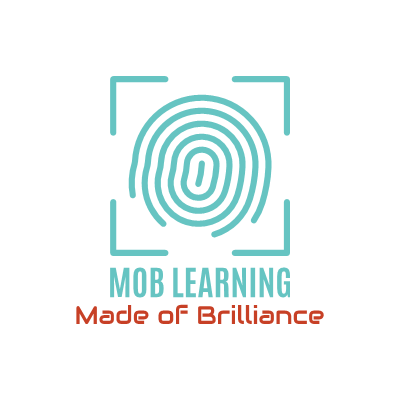 We are a global collaboration and peer learning platform for youth, between the ages of 14 and 17 to share their ideas, learn from each other and make a positive difference. Our main aim is to future proof youth by providing a safe environment for them to learn the skills needed to thrive in the future when they leave school.
In essence, MoB Learning is designed to foster a global outlook amongst learners. We do this by creating learning groups across geographies and cultures. Our core concept "Learning by Doing" is a key element in our approach. Our focus is on knowledge application where learners are encouraged to challenge and discuss key concepts and learning points.

Damson Capital is an Impact Investment & Advisory Group. Our mission is to develop Asian social enterprises with strong potential for impact in tackling Asia's most complex environmental and social challenges. As an active investor, Damson supports early and growth stage social enterprises in Asia, helping enterprises to scale both commercial and impact reach.
Altitude C Innovation is a strategic partner for digital projects, financial services, and tech start-ups; with services in c-suite consulting, project management, strategic analysis, business case development, financial modelling, product design, and change management. Altitude C Innovation also provides mentorship and career coaching programs to these industries with a focus on next generation of business students and professionals.