Yoga for Relieving Insomnia | Well-Being Series
Log-in details and reminders will be emailed by Zoom (under AIM SG name) automatically following your registration. Please do look for them under your spam or junk email folder in case you don't see them and add our email hello@asiainstituteofmentoring.com to your safe list/whitelist to receive the login, news & updates.
Please take note that this event have be postponed from 11 May to 18 May.
Synopsis
Are you struggling with your sleep?
Are you trying various remedies, to improve the quality of your sleep, but to no avail?
Are you suffering from insomnia?
Research shows that a lack of sleep and having poor quality of sleep can adversely affect our mood, decision-making ability, performance, and other important cognitive functions in life. The good news: in recent years, research has provided plenty of evidence on the potential of meditation as a treatment for insomnia. 
In this session, our speakers will share with you a few techniques which help relieve insomnia and improve the quality of your sleep. She will guide us through a short meditation to calm the mind and restore our inner peace, a good antidote to any sleep related issues that you may have!
YOUR SPEAKERS: DR. ISHWAR BASAVARADDI, SUJATA COWLAGI & YINUO TIAN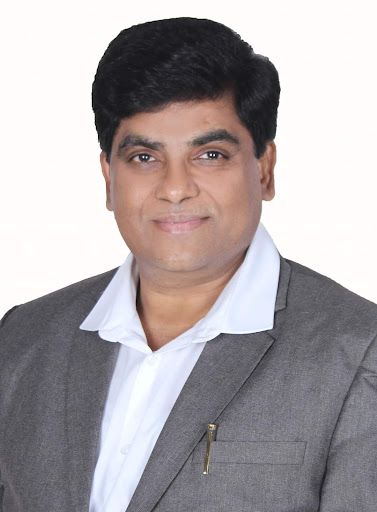 Dr. Ishwar V. Basavaraddi is the Director of the prestigious Morarji Desai National Institute of Yoga, New Delhi, and the Head of the Institution of Yoga Certification Board of Ministry of Ayush, among many other key positions and accolades. 
He is a renowned Yoga Scientist, a philosopher and an eminent Yoga Master, recognised as one of the eminent Yoga educationist and Yoga Expert of the country with more than 33 years of experience in Yoga teaching, training therapy and research. He was a main architect of Common Yoga Protocols and master of ceremony giving Yoga Instructions to more than 40,000 people including Hon'ble Prime Minister of India at Rajpath, New Delhi in 2015. He is a distinguished member of many Government and Non-Government organizations: ICCR, ICMR, UGC, NCERT, NCTE, TKDL, SAI, Railway Board, IYA, NYSF, IYSF, Fit India and held various positions. He has completed 10 major R&D projects, published more than 18 research papers, 28 Booklets and 10 monographs.
Sujata Cowlagi is the Founder of Pragya Yoga and Wellness, and a globally renowned consultant, yoga teacher, and holistic and integrative health trainer with more than 20 years of experience.
She is a senior advisor to multiple international organizations in public health, and has trained some of the most reputed global institutions in wellness and yoga, including leading banks, MNCs, government, and multilateral institutions.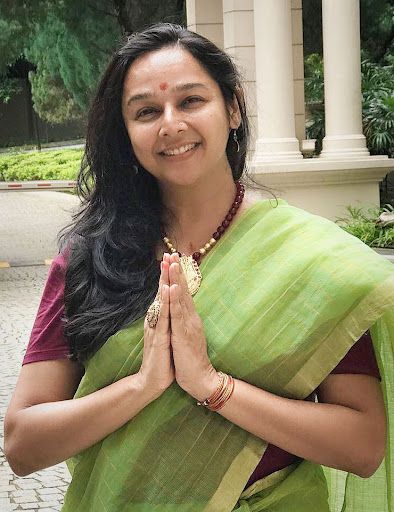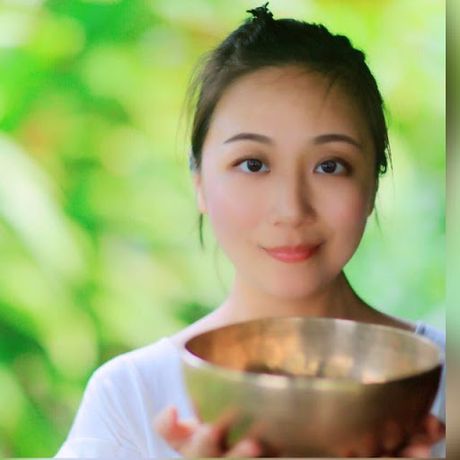 Originally from China, Yinuo Tian received a full scholarship from the Singapore government in 1999 and has been studying and working in Singapore ever since. She holds a degree in Electrical and Computer Engineering, and a Master's in Applied Finance.
In 2002, the health benefits of yoga drew Yinuo into various yoga practices. Soon she began teaching yoga and gradually explored different styles, including Hatha, Ashtanga, Sivananda, Yin Yoga, Kundalini Yoga, Yoga Therapy and Iyengar Yoga. Yinuo was also personally initiated into Kriya Yoga by Guruji Shibendu Lahiri, the great grandson of Yogi Lahiri Mahashaya, and has been a dedicated yoga practitioner ever since then.
Yinuo is a Yoga Alliance Experienced Registered Yoga Teacher (E-RYT500) and a certified Pilates Instructor. She graduated from SVYASA (India) and holds Post Graduate Diploma in Yoga Therapy. With her great passion and love for therapy and healing, Yinuo dived into various healing modalities throughout the following years. She is a Master Teacher in Usui Reiki and Kundalini Reiki, Master in Komyo Reiki, Certified Mudra Teacher and Therapist, practitioner of various healing techniques, including Emotional Freedom Techniques (EFT, aka Tapping), Magnified Healing, Oneness Deeksha healing, Sound Therapy (Tibetan Singing Bowls, Tuning Forks), Psych-K, Shamanic healing, and Star Magic healing. She studied numerology, astrology, Tarot card, Lenormand card, which she uses in her work. In addition, Yinuo is a USA certified Clinical Aromatherapist graduated from National Aromatherapy Holistic Association (NAHA), USA.
Yinuo teaches and guides her students based on their specific needs and goals. She helps them work through challenges when working in stressful environments, and delights in nurturing new yoga teachers by conducting various Yoga Teacher Training Courses. Yinuo enjoys sharing her findings and experiences with all her students and clients, and loves to inspire them to realize their full potential. She incorporates all different healing modalities into her work and has created a very unique transformative method.
To Yinuo, Yoga is a lifelong practice.
About Asia Institute of Mentoring 

Asia Institute of Mentoring (AIM)
is a non-profit organization with a mission to bring mentoring to the spotlight in Asia, raise the quality of mentors and the standard of mentoring, bringing mentoring to all facets of society to impact millions of lives. 
We are committed to create an Asia-based people-powered mentoring movement to move people … to learn, to share, to give forward, to transform, to harness the deep human potential, and create social impact – bringing about a kinder, gentler, more inclusive, just and sustainable world for all.

Join us as a member here .