Women in Leadership | Leadership Series
Log-in details and reminders will be emailed by Zoom (under AIM SG name) automatically following your registration. Please do look for them under your spam or junk email folder in case you don't see them and add our email hello@asiainstituteofmentoring.com to your safe list/whitelist to receive the login, news & updates.

Synopsis
We live in an increasingly volatile, uncertain, complex, and ambiguous (VUCA) world. Since the invention of the steam engine and the advent of the First Industrial Revolution over two hundred years ago, the world has experienced unprecedented economic growth, prosperity and accumulation of material wealth.
We have now entered the Fourth Industrial Revolution, with artificial intelligence ("AI"), Big Data, Internet of Things ("IoT"), personalized medicine, commercial space flights, with amazing scientific discoveries and technological advances from the cosmological scale down to the quantum level. We have Siri, self-driving cars, consumer robots, AI chat-bots, machines that can perform language translation and understand spoken human language. We have machines that can best human world champions in the game of chess, the game of Jeopardy, the ancient game of go, and even poker; machines can now write music, paint, assist in drug discovery, and perform simple disease diagnosis. They are already trading stocks on our behalf.
Despite all these amazing technological and economical advances, as a human race we seem ever more disconnected and in greater disharmony with our planet, our environment, with each other, and with ourselves. As a society we seem more unhappy than ever – we are materially wealthy but spiritually poor.
Our Planet, Our World Faces Unprecedented Challenges
Our planet, our world face unprecedented challenges. Alongside all the prosperity, we have population explosion, poverty, hunger, violence, cultural conflicts, wars, a widening chasm between the have and the have-nots – the 1% versus the 99%; we have global warming, environmental degradation and ecological devastation. The planet's resources have reached a choking point: water, clean air, energy, arable land, food supplies, etc. The world's oceans are vastly over-fished. Many species of life – both on land and in the sea – have become extinct. For the surviving species, the world has become a very dangerous place. It has become a dangerous place – for ourselves – especially for women and children. 
We face an epidemic of diseases of the modernized society, diseases of both the body and the mind: cancer, heart disease, diabetes, hypertension, obesity, autoimmune, autism, ADHD, chronic stress, anxiety, and depression; for many young people, they face increasing expectations, competition, time pressures, choices, information overload, social media, and other stressors, without a corresponding improvement in coping ability and resilience to handle the stressors properly. The sad truth is that most of these diseases are man-made and self-inflicted. Not only are we at war with one another, we are at war with ourselves. 
Furthermore, we have The Great Human Divide: more and more of the world's wealth, power and influence are residing in fewer and fewer hands –  the wealthiest handful in the world. This divisive human condition has never been more vividly demonstrated in the past few years as the pandemic has most adversely impacted those residing at the base of the pyramid. As a race, we are literally coming apart at the seam (of inequality).
There is also Singularity: the point in time when machine intelligence surpasses human intelligence; many have predicted that it will arrive in the imminent future. As this exponential future draws near – when computers can process information and make productive decisions at speeds orders of magnitude faster than humans can – the list of activities and tasks where computers can outperform humans will also grow exponentially. As this trend continues, there's virtually no limit on how "smart" computers can become. It's not just a question about jobs and livelihood; it becomes an existential question. Technology is advancing at a rate that is outstripping humanity's ability to fully understand and control it - and harness it for good. In too many instances, technology has been deployed to the detriment of our health and wellbeing, and our own sustainability.
Somehow, somewhere in this unbridled pursuit of economic growth, wealth creation and material consumption without restraint and consideration for the larger impact that it has on our environment, our society and our own wellbeing, we have gotten ourselves into a real mess. We have lost the plot of what it means to be human. We seem to have lost our way. Collectively, we seem to have lost our soul.
The Need for A New Approach
The current reality is clearly unsustainable; the need for a new approach is clear and urgent. We need a new way of thinking, a new mindset – to bring about a kinder, gentler, more inclusive world – one based on thinking less for oneself and more for others. There needs to be less selfishness, more selflessness; instead of just me and myself, we need to consider the larger we. 
This new approach requires new leadership - transformational leadership - to help lead the way to a new kind of reality - the reality of a kinder, gentler, more just, more inclusive and more sustainable world.
SPEAKER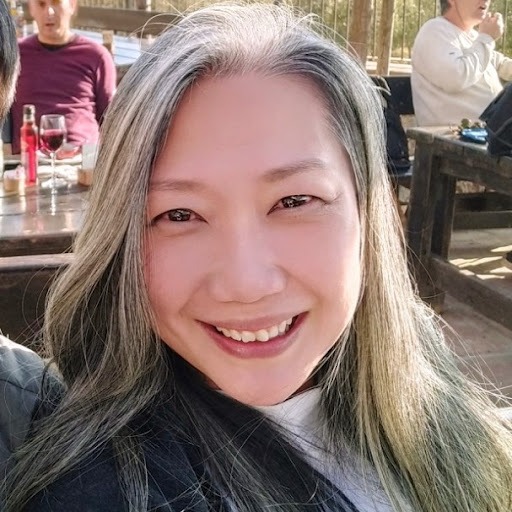 Transformation Coach; Healer & Member of Parliament
As a change-maker and coach to master coaches, performance coaches, influencers, venture capitalists, public sector leaders, change-makers and entrepreneurs, Carrie has affected positive transformation in individuals, teams and organizations, connecting thousands of people to meaning, purpose and growth.
Carrie speaks, writes, coaches and trains on self-awareness, self-leadership, authentic communication, emotional awareness, inner mastery, change-making and contributes regularly at leadership, philanthropy and policy conferences.
Her transformation practice - Lightbearers brings light, learning and healing to individuals, communities and systems.
Since 2013, Carrie founded two charitable organizations in Singapore enabling individuals towards social mobility - Daughters Of Tomorrow and RISE Community.
In Nov 2015, Carrie was selected from amongst 500 young leaders in the region from the Young Southeast Asian Leaders Initiative to introduce President Obama at Town Hall in Kuala Lumpur. In 2016, she was mentioned and quoted by President Obama in the White House, and awarded Honoree for the Children, World Peace and Human Rights category in the Ten Outstanding Young Persons Award by Junior Chambers International in Singapore.
Carrie is now a Member of Parliament in Singapore. She champions women's development, mental wellness, social mobility and community care.
SPEAKER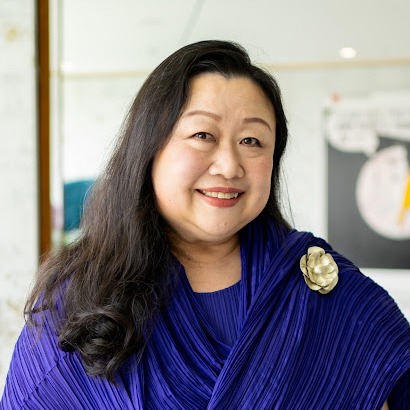 President, United Women Singapore (UWS) 
Georgette Tan is President of United Women Singapore (UWS), a non-profit organisation advocating gender equality, women's empowerment and focused on building the pipeline of future female leaders.
She is on the board of the Singapore Council of Women's Organisations (SCWO) and is Chair of BoardAgender, an initiative of SCWO focused on increasing the number of women on boards in Singapore. She is also a board member of SG Her Empowerment (SHE), an NGO that gathers the views and input on issues surrounding the advancement of women and girls, land advocates policies that helps women and girls optimise their family, career and personal lives.
She serves on the Climate Action SG Alliance (CASA), other Alliance for Action (AFA) Committees relating to tech-facilitated gender violence and other women's issues in Singapore, and serves on the industry advisory panel for the Global Women in Public Relations Singapore.
Georgette served on the Taskforce on Family Violence, co-chaired by the Ministry of Social and Family Development (MSF) and the Ministry of Home Affairs (MHA).
Georgette was previously Senior Vice President, Communications at Mastercard, where for over 18 years, she was responsible for external and internal communication. She also spearheaded Mastercard's Corporate Social Responsibility efforts, which focused on education and development programs to help empower women and children across the Asia Pacific region.
SPEAKER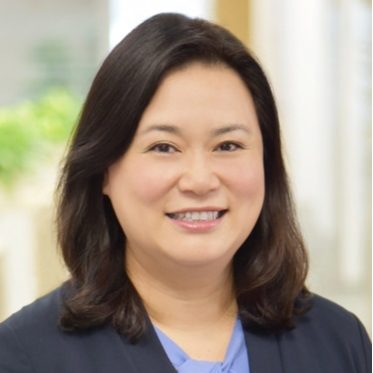 CEO, American Chamber of Commerce (AmCham)
Dr. Hsien-Hsien Lei is Chief Executive Officer (CEO) of The American Chamber of Commerce (AmCham) in Singapore — the largest and the most active international business association in Singapore and Southeast Asia representing over 600 companies. Hsien is also Adjunct Associate Professor at the National University of Singapore Saw Swee Hock School of Public Health, member of the Johns Hopkins Bloomberg School of Public Health's Advisory Board, Vice President of the Precision Public Health Asia Society and board member of TalenTtrust.
Prior to AmCham, Hsien was Vice President, Medical and Scientific Affairs, Medtronic Asia Pacific, where she was responsible for the Medtronic Innovation Centers in Japan and Korea, training and education, and the company's health systems transformation strategy in the region. Hsien has extensive experience in scientific affairs, corporate and healthcare communications, advertising, public relations and government affairs.
Hsien has lived and worked in the US, Taiwan, Japan, Vietnam, UK, and is now based in Singapore. She holds a BA (with honors) in Human Biology from Stanford University and a PhD in Epidemiology from The Johns Hopkins University Bloomberg School of Public Health where she was the recipient of a US National Institutes of Health Cardiovascular Disease Epidemiology Training Grant. Her doctoral thesis explored the genetic epidemiology of end-stage renal disease and type 2 diabetes. She completed her post-doctoral fellowship at National Taiwan University Hospital in the Department of Internal Medicine.
MODERATOR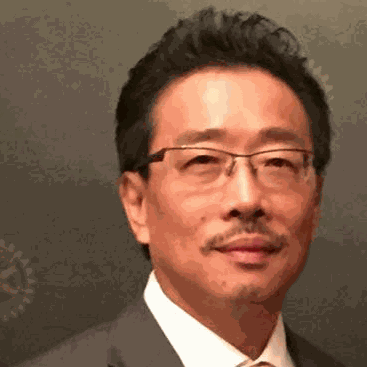 Founding Executive Chairman WholeTree Foundation; Over-The-Rainbow; Asia Institute of Mentoring; Founding Partner Fatfish MediaLab; Executive Mentor YSI SEA; Founder of the Deep Human Movement
Yen-Lu's career spans nearly 40 years in the tech, media, venture capital, and more recently social entrepreneurship and philanthropy. A former Apple Distinguished Technologist, he is a successful entrepreneur with multiple tech start-ups and an active angel investor, spending many years mentoring and advising entrepreneurs, young businesses and serving on government panels on innovation. He served as a director of Business Angel Network SEA, executive mentor and adjunct professor to NUS Enterprise, mentor to INSEAD, numerous panels on entrepreneurship and innovation internationally, including IDA / SPRING, A*STAR, NRF, GMIC, NUS StartUp@Singapore, NUS Social Venture Competition, NTU Idea Inc, Thailand National Business Plan Competition, CrowdSourcing Week, etc. 
In a fast-paced world where the only constant is change, he believes there is an urgent need for each of us to draw on our strengths and creative potential as human beings, to connect with our higher self and our deeper purpose to contribute towards humanity in a positive and impactful way. He enjoys building ecosystems and mobilizing the community to create positive social change. As an early pioneer in the application of AI, he also has a strong base in the tech space. With the launch of his family foundation and other social impact initiatives, Yen-Lu devotes his time serving both society and the nation in his various capacities.
He is on a life mission to help bring about a kinder, gentler, more inclusive, more just, and sustainable world.
About Asia Institute of Mentoring 
Asia Institute of Mentoring (AIM) is a non-profit volunteer based organization with a mission to bring mentoring to the spotlight in Asia, raise the quality of mentors and the standard of mentoring, bringing mentoring to all facets of society to impact millions of lives. 
We are committed to create an Asia-based people-powered mentoring movement to move people … to learn, to share, to give forward, to transform, to harness the deep human potential, and create social impact – bringing about a kinder, gentler, more inclusive, just and sustainable world for all.
Join us as a member here.