WELL-BEING Series: Combat Digital Fatigue the TCM way
24/04/2021 10:30

to

24/04/2021 11:30

(

Asia/Singapore

)
---
Combat Digital Fatigue the TCM way

WELL-BEING Series
Date: Saturday, 24th April 2021 
Time: 10:30 am - 11:30 am (SGT)
Log-in details and reminders will be emailed by Zoom (under AIM SG name) automatically following your registration. Please do look for them under your spam or junk mail folders in case you don't see them.
If you can't attend the session, do sign up to receive the replay link which will be emailed afterward to all those that have registered.

Synopsis
Are you glued to your computers, laptops, handphones, television all day long?
You have certainly been impacted by digital fatigue at some point.

Have you ever considered you could relieve your headaches, tired eyes, stiff neck, and shoulders in minutes with an acupressure massage by yourself?
Join us to understand some fundamentals principles of Traditional Chinese Medicine (TCM) and get simple TCM wellness tips that you can apply immediately:
What are some of the Chinese herbs and ingredients used to for eye care, good rest and energy boost

Learn how to use acupressure massage to relieve headache, tired eyes, stiff neck and shoulders


Regulate qi through some qi gong practice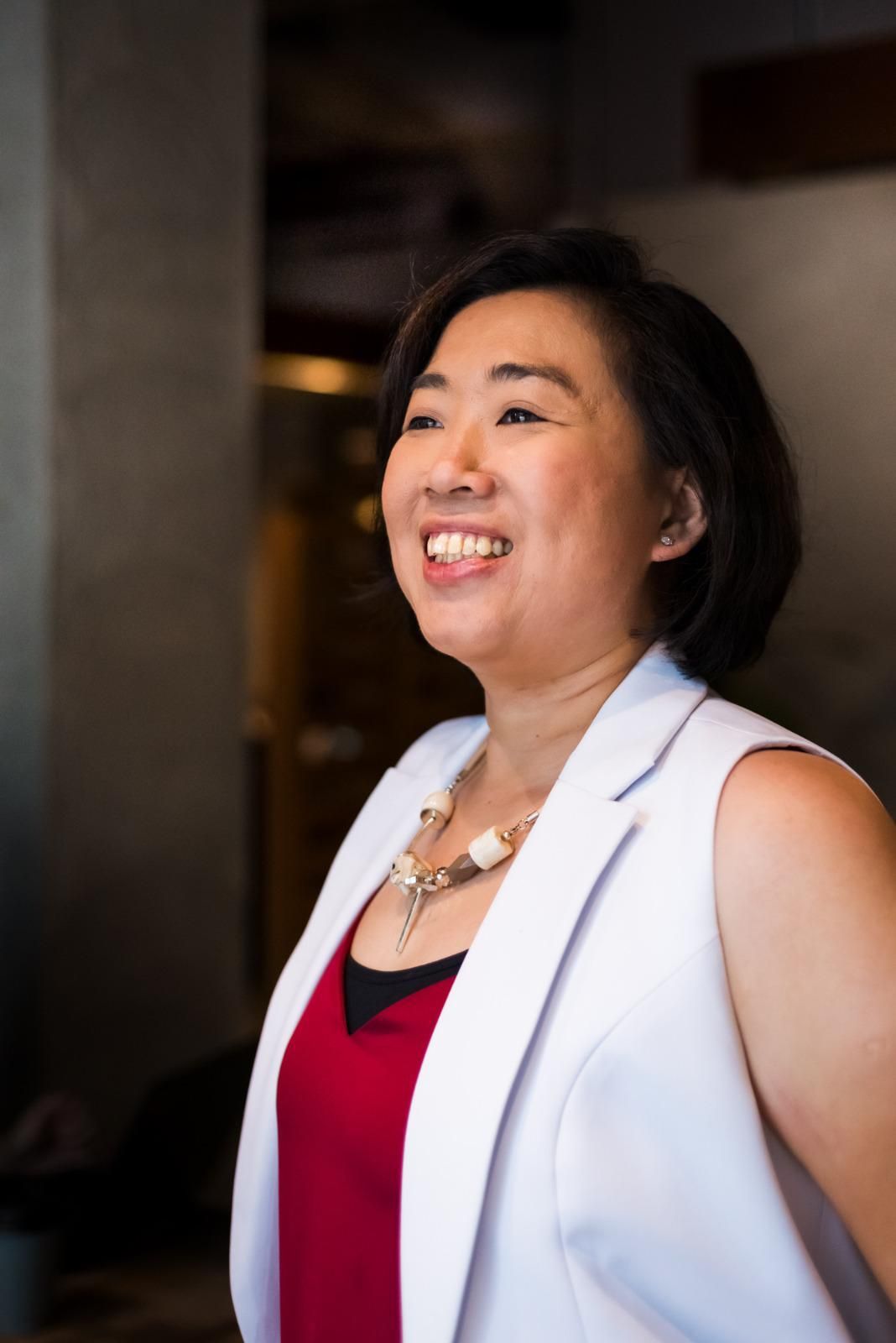 Hui Fang helps people reset their health by removing the ouch! She plays the role of bringing individuals to the wonders of Traditional Chinese Medicine (TCM) through simple and easy hands-on activities.
She believes that pain could be prevented with simple self-care if we had known about it and started treating it earlier.
It is her life's mission to inspire others to focus on their health in order to live better and more fulfilled lives. She has been practicing Traditional Chinese Medicine (TCM) meridian massage and guasha since 2006. She keeps businesses healthy with healthy staff and happy clients with wellness programs (TCM Self Care) that are easily incorporated into our daily lives.
Her classes are always fun, interactive, and enjoyable. Be assured that you will be able to apply the acupressure massage skills immediately after one workshop even online. Her areas of expertise are: Traditional Chinese Medicine (TCM) Self Care, Acupressure Massage, Wellness Talks, Wellness Workshops, Corporate Wellness Workshops, Client Appreciation Workshops. Learn more about her and her company workshops here.
She is featured in The Asian Entrepreneur and she envisions individuals starting their self-care journey early to reset health by removing the ouch.

About Asia Institute of Mentoring 


Asia Institute of Mentoring
(AIM)
is a non-profit organization with a mission to bring mentoring to the spotlight in Asia, raise the quality of mentors and the standard of mentoring, bringing mentoring to all facets of the society to impact millions of lives.
It is committed to creating an Asia-based people-powered mentoring movement to move people … to learn, to share, to believe, to give forward, to transform, to harness the deep human potential, and create social impact – bringing about a kinder, gentler, more inclusive, just and sustainable world for all.
Join us as a member
here.