Venture Creation in Asia Fireside Chat: Venture Building in Deep Tech - The Story of OSBiome | Entrepreneurship Series
Log-in details and reminders will be emailed by Zoom (under AIM SG name) automatically following your registration. Please do look for them under your spam or junk email folder in case you don't see them and add our email hello@asiainstituteofmentoring.com to your safe list/whitelist to receive the login, news & updates.

Synopsis
In this Venture Creation in Asia Fireside Chat series, we are bringing Founders | Entrepreneurs and Investors | Angels | Mentors | Venture Builders together in moderated fireside chat sessions to share stories of venture building - highlighting the fact that venture building is a sustained team effort.
In this fireside chat, we bring together the founders of OSBiome, an Entrepreneur First (EF) backed company, and Hou Sheng a member of the Programme Team at EF - to talk about the journey of building OSBiome, a healthtech company using gut microbiome DNA data to provide bespoke nutrition to alleviate & resolve chronic health conditions.
About Entrepreneur First (EF): 
Entrepreneur First is the world leading talent investor where ambitious outlier talents come together pre-team and pre-idea to build global winning VC-backed startups.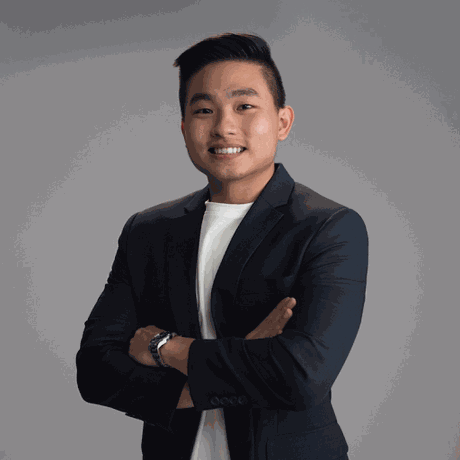 Hou Sheng is a key member of the Programme Team at Entrepreneur First (EF), helping the most impactful people find their co-founder and build groundbreaking companies from scratch. Before EF, he was part of the founding Singapore team of Tokenomy, involved in strategy, product management, and business development. He also helped run the largest cryptocurrency exchange operating in Indonesia (INDODAX) with over two million users.
Ian Chong is the Co-Founder & CEO of OSBiome. He is a serial entrepreneur with previous experience running an allergen-free whole foods bakery. After listening to the stories from customers affected by food intolerances and digestive challenges, Ian was inspired to build a solution that enables people to manage these issues at its core, at the level of the gut microbiome.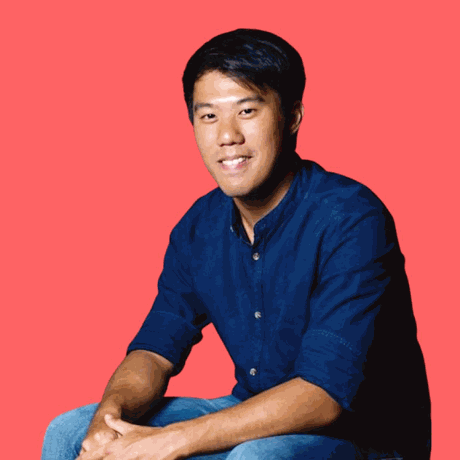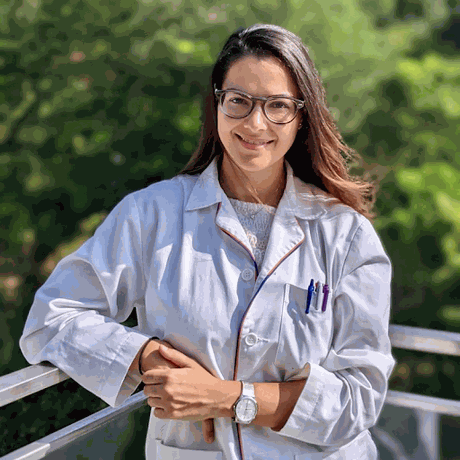 Dr Maria Corlianò is the Co-Founder & CTO of OSBiome. She has more than half a decade of experience in biomedical research in top ranked labs across Europe and Asia. Dr. Corlianò published multiple peer reviewed papers and showcased her projects in leading international conferences. Through co-founding OSbiome, she hopes to help people improve their lives through her work.
Yen-Lu Chow is the Founding Executive Chairman, WholeTree Foundation; Over-The-Rainbow; Asia Institute of Mentoring; Founding Partner, Fatfish MediaLab; Executive Mentor, YSI SEA; and Founder of the Deep Human Movement. 
Yen-Lu's career spans nearly 40 years in the tech, media, venture capital, and more recently social entrepreneurship and philanthropy. A former Apple Distinguished Technologist, he is a successful entrepreneur with multiple tech start-ups and an active angel investor, spending many years mentoring and advising entrepreneurs, young businesses and serving on government panels on innovation. He served as a director of Business Angel Network SEA, executive mentor and adjunct professor to NUS Enterprise, mentor to INSEAD, numerous panels on entrepreneurship and innovation internationally, including IDA / SPRING, A*STAR, NRF, GMIC, NUS StartUp@Singapore, NUS Social Venture Competition, NTU Idea Inc, Thailand National Business Plan Competition, CrowdSourcing Week, etc.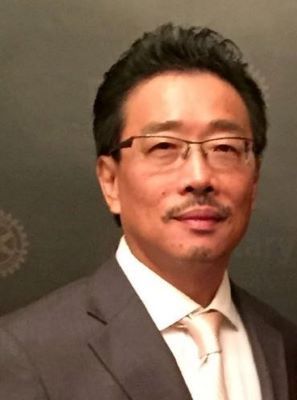 About Asia Institute of Mentoring 
Asia Institute of Mentoring (AIM) is a non-profit organization with a mission to bring mentoring to the spotlight in Asia, raise the quality of mentors and the standard of mentoring, bringing mentoring to all facets of society to impact millions of lives. 
We are committed to create an Asia-based people-powered mentoring movement to move people … to learn, to share, to give forward, to transform, to harness the deep human potential, and create social impact – bringing about a kinder, gentler, more inclusive, just and sustainable world for all.
Join us as a member here.