Venture Creation in Asia: A Personal Journey | Entrepreneurship Series
12/08/2021 13:00

to

12/08/2021 14:00

(

Asia/Singapore

)
---
Entrepreneurship Series


Venture Creation in Asia: A Personal Journey

Date: Thursday 12th August 021
Time: 01:00 - 02:00 pm (SGT)

Log-in details and reminders will be emailed by Zoom (under AIM SG name) automatically following your registration. Please do look for them under your spam or junk mail folders in case you don't see them.
If you can't attend the session, do sign up to receive the replay link which will be emailed afterward to all those that have registered.

Synopsis
In this one-hour talk cum fireside chat, Yen-Lu Chow traces his journey as a Scientist & Engineer, Apple Distinguished Technologist, Entrepreneur, Angel Investor, Venture Catalyst, Mentor & Advisor to start-ups and government, Ecosystem Builder – to become a Mental Well-Being Champion, a Social Innovator, Philanthropist & Humanist, and seeker of truth.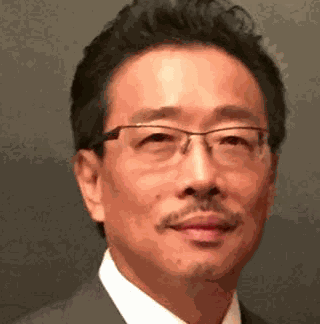 Yen-Lu Chow is the Co-Founder & Executive Chairman, WholeTree Foundation / Over-The-Rainbow; Co-Founder and Executive Chairman, Asia Institute of Mentoring; Founding Partner, Fatfish MediaLab; Executive Mentor, YSI SEA; and founder of the Deep Human Movement. Yen-Lu's career spans nearly 40 years in the Tech, Media, Venture Capital, and more recently Social Entrepreneurship and Philanthropy.

As an early pioneer in the application of AI, he also has a strong base in the tech space. A former Apple Distinguished Technologist, he is a successful entrepreneur with multiple tech start-ups and an active angel investor, spending many years mentoring and advising entrepreneurs, young businesses and serving on government panels on innovation. He served as a director of Business Angel Network SEA, executive mentor and adjunct professor to NUS Enterprise, mentor to INSEAD, numerous panels on entrepreneurship and innovation internationally, including IDA / SPRING, A*STAR, NRF, GMIC, NUS StartUp@Singapore, NUS Social Venture Competition, NTU Idea Inc, Thailand National Business Plan Competition, CrowdSourcing Week, etc.


In a fast-paced world where the only constant is change, he believes there is an urgent need for each of us to draw on our strengths and creative potential as human beings, to connect with our higher self and our deeper purpose to contribute towards humanity in a positive and impactful way. He enjoys building ecosystems and mobilising the community to create positive social change.
With the launch of his family foundation and other social impact initiatives, Yen-Lu devotes his time serving both society and the nation in his various capacities. He is on a life mission to help bring about a kinder, gentler, more inclusive, more just, and sustainable world.
Elise is the founder of Asia Startup Network (ASN), whose mission is to nurture the next generation of entrepreneurs who will change the world for the better. ASN owns Makan for Hope initiative, which is not-for-profit and aims to bring the Tech community in SE Asia closer together to learn and network, as well as gain awareness for worthy causes and give back. 
Makan for Hope evolved from Mentor for Hope last year, a startup mentoring and charity fundraising event supported by over 250 mentors from leading VC firms, family offices and corporates, as well as Temasek Foundation. 
Elise was the VP for investor relations at Longhash Ventures and previously led and built up the funding team at Entrepreneur First across Singapore, Hong Kong and India.
Prior to her work in the startup ecosystem, Elise used to work for Citibank and Procter and Gamble across Marketing and Financial analysis roles. Elise was awarded the Arc of Excellence at Citibank. Elise holds a MBA degree from insead as well as a bachelor degree in Chemical Engineering from NUS and minor in Technopreneurship from University of Pennsylvania.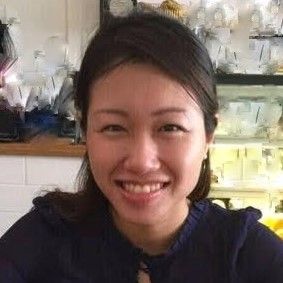 Asia Institute of Mentoring

(AIM)

is a non-profit organization with a mission to bring mentoring to the spotlight in Asia, raise the quality of mentors and the standard of mentoring, bringing mentoring to all facets of the society to impact millions of lives.
It is committed to creating an Asia-based people-powered mentoring movement to move people … to learn, to share, to believe, to give forward, to transform, to harness the deep human potential, and create social impact – bringing about a kinder, gentler, more inclusive, just and sustainable world for all.
Join us as a member here.