The Inner Journey of Entrepreneurship | Entrepreneurship Series
16/12/2021 20:00

to

16/12/2021 21:00

(

Asia/Singapore

)
---
Entrepreneurship Series
The Inner Journey of Entrepreneurship

Date: Thursday 16 December 2021 
Time: 08:00 - 09:00 pm SGT (GMT +08)
Log-in details and reminders will be emailed by Zoom (under AIM SG name) automatically following your registration. Please do look for them under your spam or junk mail folders in case you don't see them and whitelist/add to safe list our email: hello@asiainstituteofmentoring.com to receive the login, news & updates.
If you can't attend the session, do sign up to receive the replay link which will be emailed afterward to all those that have registered.
Synopsis
The entrepreneurial journey is an up-and-down roller coaster ride filled with potholes, setbacks, challenges and also opportunities; at its heart lies an epic human adventure - to be the author to your own Book of Life on the path to fulfilling your Soul's Destiny.

One's inner state anchored around mindsets, values, and purpose is the most important ingredient in navigating this journey: helping one stay on the path, giving strength and clarity to navigate myriad challenges, recruiting the initial set of supporters and building your tribe, finally creating value that makes a difference to the world.

In this fireside chat, Dilip and Yen-Lu will explore how the value creation in the external world is closely linked to this inner journey that one undertakes.


Dilip Shankar is the Founder of Centre of Gravity. A Human-Centered Strategy Consulting firm. He helps clients address complex business and social issues by keeping the human being at the centre of enquiry.

An entrepreneur with two and a half decades of experience in Advertising, Marketing, Research and Brand Consulting, he works with top management of organisations across categories in the Asia Pacific region.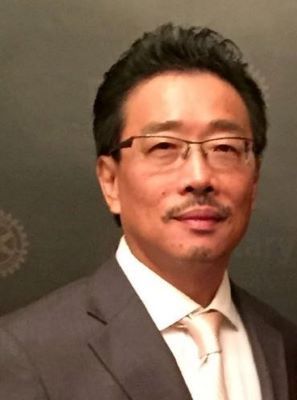 Yen-Lu Chow is Executive Chairman, WholeTree Foundation; Co-Founder and Executive Chairman, Asia Institute of Mentoring; Founding Partner, Fatfish MediaLab; Executive Mentor, YSI SEA; and founder of the Deep Human Movement. Yen-Lu is a former Apple Distinguished Technologist, serial entrepreneur, angel investor, mentor and advisor, social innovator, and humanist.

He served as a director of Business Angel Network SEA, executive mentor and adjunct professor to NUS Enterprise, mentor to INSEAD, numerous panels on entrepreneurship and innovation internationally. With the launch of his family foundation and other social impact initiatives, Yen-Lu devotes his time serving both society and the nation in his various capacities. He is on a life mission to help bring about a kinder, gentler, more inclusive, more just and sustainable world.

Asia Institute of Mentoring
(AIM)
is a non-profit organization with a mission to bring mentoring to the spotlight in Asia, raise the quality of mentors and the standard of mentoring, bringing mentoring to all facets of the society to impact millions of lives.
It is committed to creating an Asia-based people-powered mentoring movement to move people … to learn, to share, to believe, to give forward, to transform, to harness the deep human potential, and create social impact – bringing about a kinder, gentler, more inclusive, just and sustainable world for all. Join us as a member here.