The Gut Biome & Mental Health | AIM x OTR | Well-Being Series
Log-in details and reminders will be emailed by Zoom (under AIM SG name) automatically following your registration. Please do look for them under your spam or junk email folder in case you don't see them and add our email hello@asiainstituteofmentoring.com to your safe list/whitelist to receive the login, news & updates.

Synopsis
Up to 90% of all known human illness can be traced back to an unhealthy gut.
Our gut contains trillions of bacteria that acts as a symbiotic extension of our body. It also communicates with the brain directly which affects our emotions & mental well-being.
Learn how we can optimize our Second Brain from Dr. Maria, to manage our mental health and well-being.
MEET YOUR SPEAKER & MODERATOR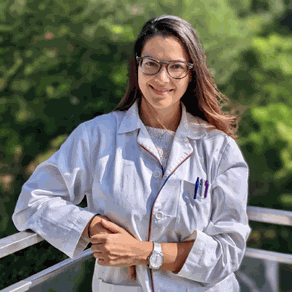 An Italian biologist with half a dozen years of experience in biomedical research at top-ranked laboratories across Europe and Asia. For the past 6 years, she investigated the role of the gut microbiome in human health and disease, leading to groundbreaking results in the field. 
Dr. Maria is now CTO and co-founder of OSbiome, an AI-driven precision recommendation platform that helps people improve their lives through the gut microbiome.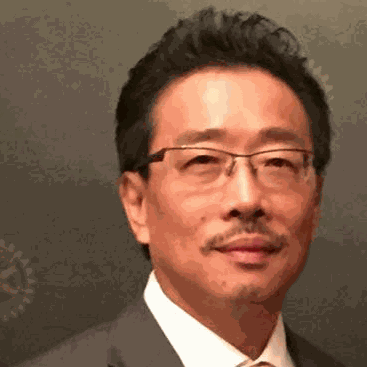 Founding Executive Chairman, WholeTree Foundation; Over-The-Rainbow; Asia Institute of Mentoring; Founding Partner, Fatfish MediaLab; Executive Mentor, YSI SEA; and Founder of the Deep Human Movement. 
His career spans nearly 40 years and he is a successful entrepreneur as well as an active angel investor. Yen-Lu and wife started WholeTree Foundation, a nonprofit family foundation with the Over-The-Rainbow (OTR) youth mental wellness initiative, in loving memory of their dear son who suffered from manic depression and took his own life at a youthful age of 26. OTR is a one-stop hub for youth mental wellness, with a mission to transform mental wellness for the 21st century. 

In a fast-paced world where the only constant is change, he believes there is an urgent need for each of us to draw on our strengths and creative potential as human beings, to connect with our higher self and our deeper purpose to contribute towards humanity in a positive and impactful way. He enjoys building ecosystems and mobilising the community to create positive social change. He is on a life mission to help bring about a kinder, gentler, more inclusive, more just, and sustainable world.

About Asia Institute of Mentoring 
Asia Institute of Mentoring (AIM) is a non-profit volunteer based organization with a mission to bring mentoring to the spotlight in Asia, raise the quality of mentors and the standard of mentoring, bringing mentoring to all facets of society to impact millions of lives. 
We are committed to create an Asia-based people-powered mentoring movement to move people … to learn, to share, to give forward, to transform, to harness the deep human potential, and create social impact – bringing about a kinder, gentler, more inclusive, just and sustainable world for all.
Join us as a member here.