The Creation of WestBike - a Green Logistic Company | Venture Creation in Asia | Entrepreneurship Series
Event registration is closed.
Log-in details and reminders will be emailed by Zoom (under AIM SG name) automatically following your registration. Please do look for them under your spam or junk email folder in case you don't see them and add our email hello@asiainstituteofmentoring.com to your safe list/whitelist to receive the login, news & updates.

Synopsis
In this Venture Creation in Asia Fireside Chat, we bring together Founders | Entrepreneurs and Investors | Angels | Mentors | Venture Builders in a moderated fireside chat to share stories of venture building - highlighting the fact that venture building is a sustained and team-based effort.
In this fireside chat, Yen-Lu Chow, AIM's founding executive chairman, will moderate the session with Omar Stamboel and Leon Toh, CEO and Chairman of WestBike International, a green logistic company.
Westbike Messenger is a zero-emission bicycle courier that employs marginalised youth in Indonesia's inner cities. 
Traffic jams and air pollution by fossil-fuel vehicles are a serious problem in Jakarta and other overcrowded Indonesian cities. While getting from A to B by car causes huge delays, an estimated seventy percent of carbon emission comes from transportation. WestBike Messenger tackles these two problems at once with their bicycle delivery service. The enterprise also serves a social purpose, by providing jobs for vulnerable groups. 
Speaker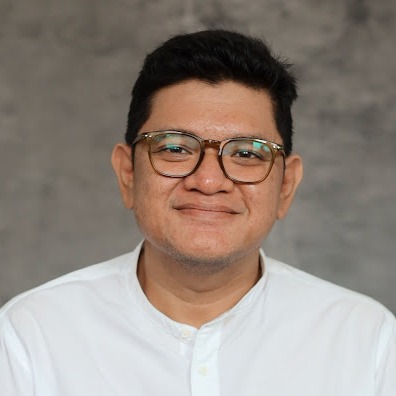 CEO WestBike International
In 2016 Omar joined WestBike and was appointed as CEO to help founders establish the venture. Holds a master's degree from Monash University and now leads the overall business and strategy of WestBike. For over 7 years Omar has been focusing his effort on providing a green solution for the logistic industry. 
Since his appointment as CEO he has successfully transformed WestBike into a leading pioneer for Zero Emission Logistic service and turned WestBike into the largest bicycle courier company in South East Asia with more than 120 couriers, operating in 6 cities.
Last year he was chosen to be part of IKEA Social Entrepreneurship Program to increase Westbike's positive social and environmental impact to solve Indonesia's inner city pollution and congestion problems.
Speaker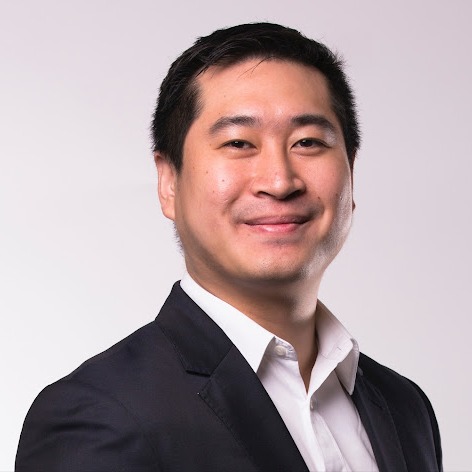 Chairman WestBike International
Leon Toh is the Chairman of WestBike International and Managing Partner of Damson Capital, an impact investment in Singapore. Damson backs early-stage entrepreneurs building world changing companies that can produce high financial returns and have scalable social impact to the world to advance the UN Sustainable Development Goals. 
Previously, Leon was a management consultant with Accenture, the Vice President of Business Development of a Singapore FinTech company, a petrochemical price reporter with the Independent Chemical Information Service (ICIS) and conducted econometrics research in East Timor to study Seasonal Famine with Coffee Farming households.
MODERATOR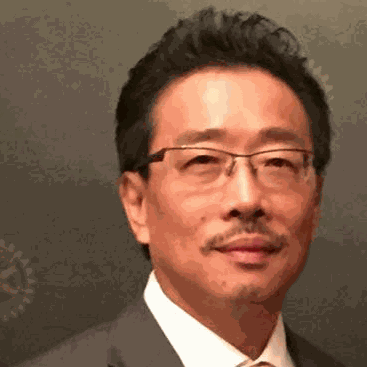 Founding Executive Chairman WholeTree Foundation; Over-The-Rainbow; Asia Institute of Mentoring; Founding Partner Fatfish MediaLab; Executive Mentor YSI SEA; Founder of the Deep Human Movement
Yen-Lu's career spans nearly 40 years in the tech, media, venture capital, and more recently social entrepreneurship and philanthropy. A former Apple Distinguished Technologist, he is a successful entrepreneur with multiple tech start-ups and an active angel investor, spending many years mentoring and advising entrepreneurs, young businesses and serving on government panels on innovation. He served as a director of Business Angel Network SEA, executive mentor and adjunct professor to NUS Enterprise, mentor to INSEAD, numerous panels on entrepreneurship and innovation internationally, including IDA / SPRING, A*STAR, NRF, GMIC, NUS StartUp@Singapore, NUS Social Venture Competition, NTU Idea Inc, Thailand National Business Plan Competition, CrowdSourcing Week, etc. 
In a fast-paced world where the only constant is change, he believes there is an urgent need for each of us to draw on our strengths and creative potential as human beings, to connect with our higher self and our deeper purpose to contribute towards humanity in a positive and impactful way. He enjoys building ecosystems and mobilizing the community to create positive social change. As an early pioneer in the application of AI, he also has a strong base in the tech space. With the launch of his family foundation and other social impact initiatives, Yen-Lu devotes his time serving both society and the nation in his various capacities.
He is on a life mission to help bring about a kinder, gentler, more inclusive, more just, and sustainable world.
About Asia Institute of Mentoring 
Asia Institute of Mentoring (AIM) is a non-profit volunteer based organization with a mission to bring mentoring to the spotlight in Asia, raise the quality of mentors and the standard of mentoring, bringing mentoring to all facets of society to impact millions of lives. 
We are committed to create an Asia-based people-powered mentoring movement to move people … to learn, to share, to give forward, to transform, to harness the deep human potential, and create social impact – bringing about a kinder, gentler, more inclusive, just and sustainable world for all.
Join us as a member here.