Reawakening the Deep Human Within | Well-Being Series
This is a physical event. Do email: hello@asiainstituteofmentoring.com if you have any questions.

Synopsis
Have you ever pondered on some of the eternal questions of the human experience, the mystery that is life:
Who are we - Why are we here?
What is the cause - the source of happiness, wellbeing and creativity - and human suffering?
Where does creativity and vitality come from?
How can I live a happier, healthier and more abundant life? 
In this seminal talk on "Reawakening the Deep Human Within", Yen-Lu will explore more deeply some of these questions, and further unveil the secrets to the Deep Human:
What is the Deep Human? 

Emptiness is form

The secret of sound

The power of the thought

Wisdom of the heart

无常 (Impermanence), 无我 (Non-self), 无為 (Non-doing)

Connecting to the Source - Accessing the Life Force; Achieving Oneness with the Universe

Reawakening the Deep Human 
For a preview, you can watch this interview with him on the Deep Human - Living a Purpose Driven Life:
Come join Yen-Lu on a journey to Reawaken the Deep Human within - connecting you to The Source to access the Life Force - opening the doorway to the mystery that is life, happiness, health, creativity, wisdom, wellbeing - and your infinite creative potential.
Event Details
Date: Sunday, 30 April 2023
Time: 10:30 am - 12:00 pm SGT (GMT+8)
Location: 140 Cecil Street, PIL Building 13th Floor
Over-The-Rainbow (OTR) is the mental wellness initiative of the WholeTree Foundation, the not-for-profit family foundation of Yen-Lu & Yee Ling Chow founded in loving memory of their dear son and only child  who ended his own life at the age of 26 after suffering for many years from manic depression. 
Since launching in October 2012, OTR has been a pioneer and trailblazer in the space of youth mental wellness - innovating and pushing the mental health envelope with outreach events, community initiatives, media projects, mental wellness programs, workshops and festivals, volunteer training programs, peer support systems, online support platforms, mental wellness magazines, newsletters and social media campaigns. These initiatives and activities collectively have touched nearly a million lives through both online and offline touch-points, and transformed many others.
From an organization that pioneered mental wellness as a journey and championed prevention and preemption over clinical intervention with innovations such as Holistic Self-Care, Circle-of-Care, Guardian Angels, Wellness Space, Mental Wellness Festivals, Youth Matters, OTR Listens, Rainbow Connection magazines, Think x Rainbow, and a change inside-out approach to life and human wellbeing, innovation is a constant driving force for positive change. 
What started from the ashes of a heart-shattering family tragedy has transformed into a thriving organization with a mission that turned into a movement to transform mental wellness for the 21st century.
Speaker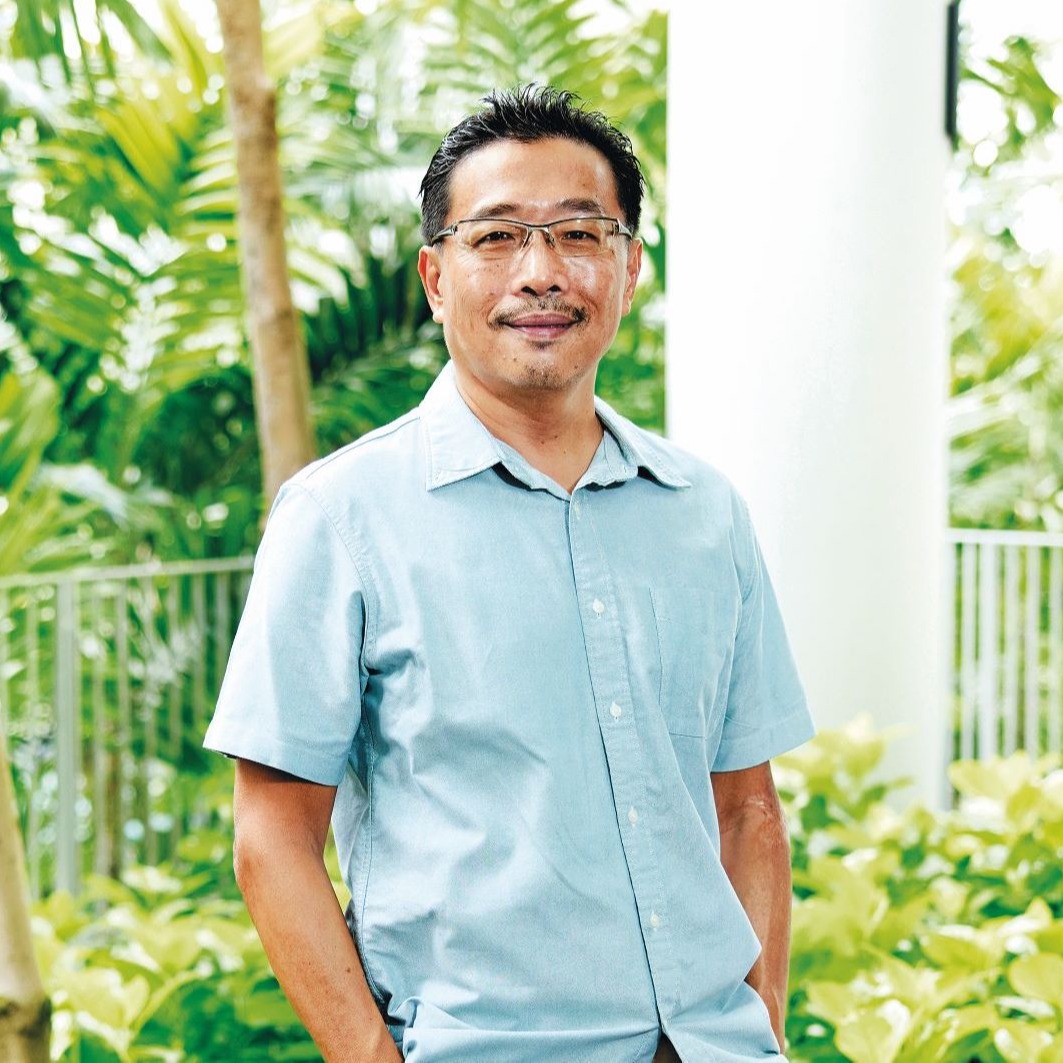 Founding Executive Chairman WholeTree Foundation; Over-The-Rainbow; Asia Institute of Mentoring; Founding Partner Fatfish MediaLab; Executive Mentor YSI SEA; Founder of the Deep Human Movement
Yen-Lu and wife Yee Ling started WholeTree Foundation, a nonprofit family foundation with the Over-The-Rainbow (OTR) youth mental wellness initiative, in loving memory of their dear son who suffered from manic depression and took his own life at a youthful age of 26. OTR is a one-stop hub for youth mental wellness, and a pioneer in youth mental wellness. Yen-Lu served as the co-founder and chairman of Singapore Creations, a nonprofit that provides an alternative platform for young people in the performing arts. It is a platform to listen to young people – to give them a voice – to empower them – through the performing arts. He was also the  founding executive mentor to YSI SEA, an innovation platform and network started by young people to empower youths from around the region to discover and co-create innovation in sustainability. 
In a fast-paced world where the only constant is change, he believes there is an urgent need for each of us to draw on our strengths and creative potential as human beings, to connect with our higher self and our deeper purpose to contribute towards humanity in a positive and impactful way. He enjoys building ecosystems and mobilizing the community to create positive social change. As an early pioneer in the application of AI, he also has a strong base in the tech space. With the launch of his family foundation and other social impact initiatives, Yen-Lu devotes his time serving both society and the nation in his various capacities.
He is on a life mission to help bring about a kinder, gentler, more inclusive, more just, and sustainable world.
About Asia Institute of Mentoring 
Asia Institute of Mentoring (AIM) is a non-profit volunteer based organization with a mission to bring mentoring to the spotlight in Asia, raise the quality of mentors and the standard of mentoring, bringing mentoring to all facets of society to impact millions of lives. 
We are committed to create an Asia-based people-powered mentoring movement to move people … to learn, to share, to give forward, to transform, to harness the deep human potential, and create social impact – bringing about a kinder, gentler, more inclusive, just and sustainable world for all.
Join us as a member here.