Mentoring Inside Out: An Introduction to Self-Mastery
07/08/2019 19:00

to

07/08/2019 19:00

(

Asia/Singapore

)
---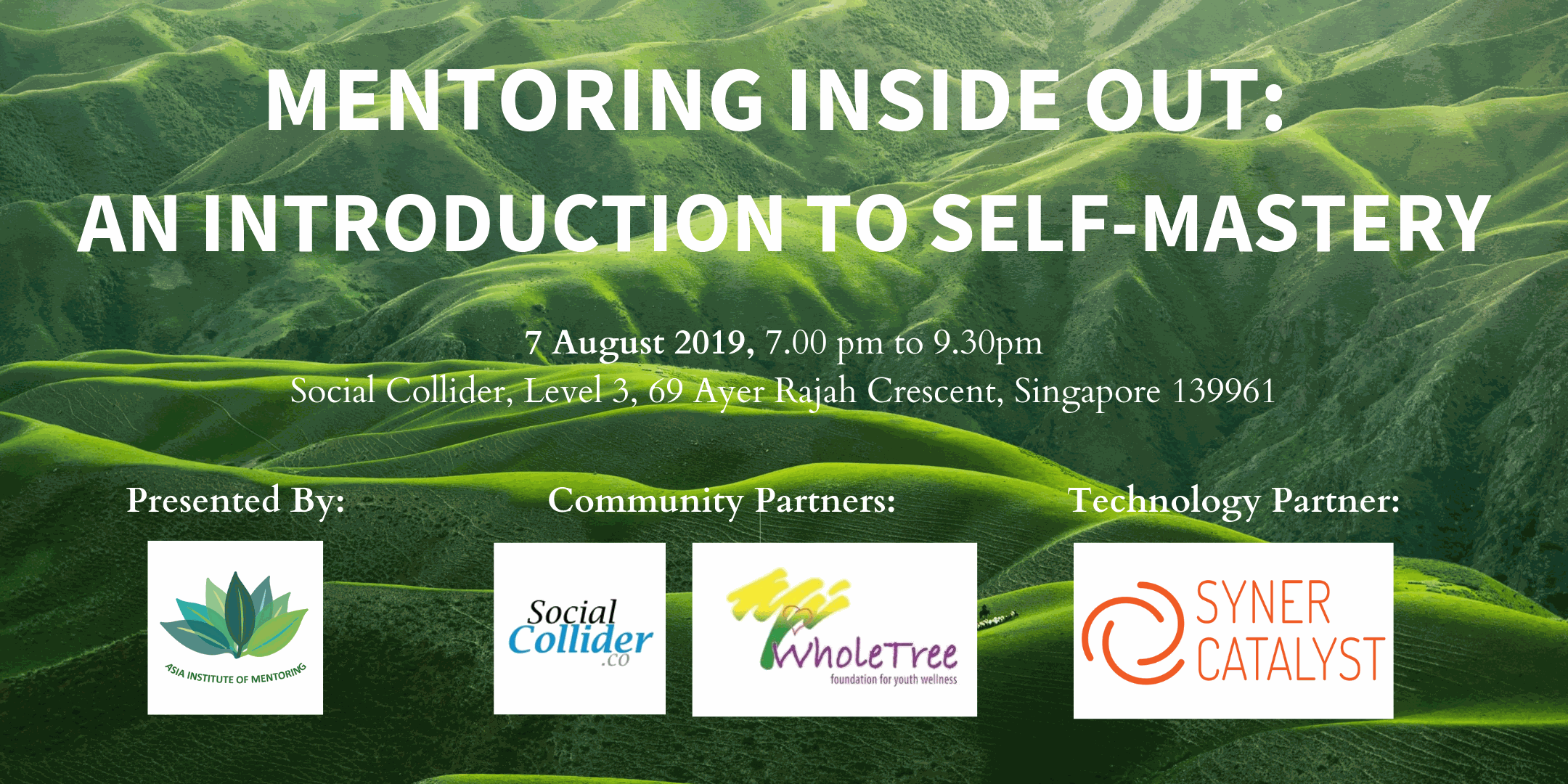 To be effective in work and in life, one has to start on themselves first and foremost, to gain a certain quality of self-awareness and inner wisdom that comes from the heart - radiating an inner glow from the inside out, from the core to the shell. This is an inside-out approach to life, one that is as old and as wise as human civilization itself. 
In the 2-hours you'll spend with us, we'll guide you through a journey in:
Knowing Thyself: It begins with Self-Awareness

Discovering The 3As of Self-Mastery

Designing Your Life Purpose

Tending to Your Mind: The Power of Mindfulness


Sensing with The Wisdom of Your Heart

The Power of Empathy

Building Trust through Deep Listening & Presence

Living with Purpose & Passion
About the Facilitators
Yen-Lu Chow is the Executive Chairman, WholeTree Foundation; Co-Founder & Director, Asia Institute of Mentoring; Chairman, Singapore Creations; Founding Partner, Fatfish MediaLab; Executive Mentor, YSI SEA, and founder of the Deep Human Movement. A former Distinguished Technologist at Apple, successful entrepreneur, angel investor, mentor and advisor and social innovator, Yen-Lu devotes all of his time serving the society as well as the nation in his various capacities. He is on a life mission to help bring about a kinder, gentler, more inclusive, more just and sustainable world for all.

Dilip Shankar is the founder of Centre of Gravity – a human-centered strategy consulting firm. He helps clients address complex business and social issues by keeping the human being at the center of enquiry. An entrepreneur with two and a half decades of experience in advertising, marketing, research and brand consulting, Dilip works with top management of organizations across categories in the Asia-pacific region. He also serves on the advisory board of AIM.