Learning Circles Series - Structured vs Unstructured Mentoring Meetings
26/03/2020 18:30

to

26/03/2020 21:00

(

Singapore

)
---
Drawing from your own experience, what kind of mentoring meetings have you experienced? Are they structured or free flow, short or long, instructional or facilitative, formal or informal? What are others doing out there? Come and join us for an evening of discussion on the different styles and types of mentoring that is being practised in Singapore and elsewhere. 
Chan Hock Lye and James Campbell-Grant will be facilitating the discussion on Structured vs Unstructured Mentoring Meetings.

  Agenda:
6:30 - 7:00 pm:     Start introductions

7:00 - 8:15 pm:     Learning Circle Dialogue

8:15 - 9:00 pm:     Wine tasting and networking
AIM Learning Circles are peer-learning sessions conducted by the Asia Institute of Mentoring. They are small group facilitated meetings where we encourage sharing and draw upon the wisdom of our mentoring community. AIM Members benefit from 50% off. 
Asia Institute of Mentoring is a non-profit organisation committed to creating an Asia-based people-powered mentoring movement to move people … to learn, to share, to believe, to give forward, to transform, to harness the deep human potential, and create social impact – bringing about a kinder, gentler, more inclusive, more juster and sustainable world for all.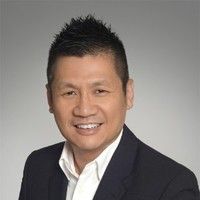 Hock Lye (Khaleel) Chan
In my more than 30 years of corporate experience managing businesses in the Asia in the mining, engineering and IT industries, I can credit many of my achievements to inspiration from great mentors. They have shown me the possibilities that were hidden from me, helping me to create a better me. I have been motivated to do the same for others who wants it, helping them fill up the other half of their glass. Today,

I am an entrepreneur, a co-founder of WOOSH5 Asia - a HRTech company that provides e-coaching for critical moments in life. I continue to benefit from others that are willing to guide me in the path of entrepreneurship and technology.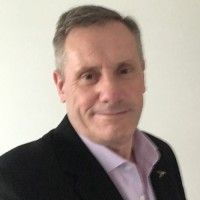 James Campbell-Grant 

Following my Passion for Leadership by working with Committed Professionals in their Careers. As an ICF Certified Coach am able to use these skills together with the experience gained during my Corporate Journey.

Core Competencies include Building People and Organisations to achieve their objectives, using the 5Ps:-



Coaching Practice = Passion, People Focus, Process 

Excellence, Partner Enablement, wrapped around in structured Program Management.