Communicating Effectively from Campus to Corporate | M.Y AIM - Career Series
Synopsis
Campus to corporate is a life-changing transformation, and while it is possible that you may go back to studying, it marks the beginning of adulting—a life transition that is exciting with a lot of changes!
How do you effectively bridge the gap between two different realms, which operate on different platforms with different purposes and ideologies?
How can we better prepare ourselves to present our best self forward in this VUCA world?
How do you communicate effectively to manage this process efficiently?
Although millions of youngsters are getting trained by educational institutions everyday, corporate often complains that there are few industry-ready or job-ready talents available for jobs. Learn how to ease the transitions from academics to corporate life, through effective workplace communication. It is as much about who you're talking to as it is about what you are saying, or not. 
Program Outline
7:00 - 7:05 pm : Introduction to M.Y AIM and Workshop
7:05 - 7:15 pm : Networking Session (Breakout Rooms)
7:15 - 7:45 pm : 'Communicating Effectively from Campus to Corporate' Workshop by Lynette Har
7:45 - 7:55 pm : Breakout Debate
7:55 - 8:00 pm : Q&A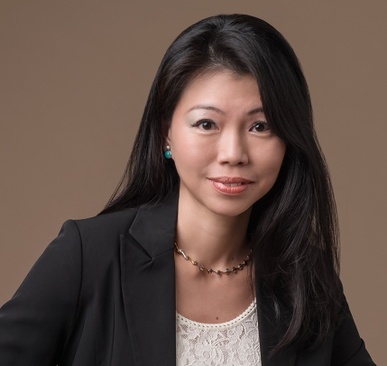 Lynette Har
 is a 
Professional Certified Coach
 with the 
International Coaching Federation (ICF)
 by training, an 
International Trainer, Facilitator, Speaker
and
Consultant
 by chance.

For the past two decades, Lynette has focused on Leadership, Team and Career development, Change Management & Cross Cultural Etiquette. As key subject matter expert, she has designed programs and led multicultural teams to drive global business initiatives and represented her organisation amongst the Oil & Gas majors of the world, IT & Telco industry. Based in Singapore, her geographical spreads across 4 key continents with domain expertise in Account Management, Sales & Marketing, and Human Resource Management. 

Through Coaching, Personal Development and Self Awareness workshops, Lynette empowers her clients with the power suit to achieve their goals and dreams in both their professional and personal lives, whilst creating stalwart transitions across professional and personal life so that they too can live out life to their desire. 

With values of HOPE, she is on a mission to aspire one to live out life to the fullest. 
About M.Y AIM
M.Y AIM is a Youth Mentorship Movement. It is a collaboration between Metropolitan YMCA (MYMCA) and Asia Institute of Mentoring (AIM) to bring Mentoring to Youths aged 17-25 years to help them learn, grow and achieve their fullest potential. See here for full details.   
About Metropolitan YMCA (MYMCA)
Metropolitan YMCA (MYMCA) leads positive community transformation with a special focus on children and youths. We nurture our children and work with our youth to identify their aspirations and amplify their efforts to reach the community for positive transformation. 
About Asia Institute of Mentoring 
Asia Institute of Mentoring (AIM) is a non-profit organization with a mission to bring mentoring to the spotlight in Asia, raise the quality of mentors and the standard of mentoring, bringing mentoring to all facets of society to impact millions of lives. 
It is committed to creating an Asia-based people-powered mentoring movement to move people … to learn, to share, to believe, to give forward, to transform, to harness the deep human potential, and create social impact – bringing about a kinder, gentler, more inclusive, just and sustainable world for all.
Join us as a member here.