Charting the Entrepreneurial Green Career Paths | Career Series
Log-in details and reminders will be emailed by Zoom (under AIM SG name) automatically following your registration. Please do look for them under your spam or junk email folder in case you don't see them and add our email hello@asiainstituteofmentoring.com to your safe list/whitelist to receive the login, news & updates.

Synopsis
Entrepreneurship as a career path can provide you with the opportunity to solve sustainability problems that you are passionate about. With more funding and interest in Sustainability, startups and entrepreneurs are well positioned to drive Green Innovations through high-impact projects and build companies to solve some of the most pressing environmental and social challenges. 
In this webinar and fireside chat, find out more about: 
Driving Green Innovations through Entrepreneurship

Examples of sustainability startups from Southeast Asia

Practical steps to get started on the entrepreneurship career path 

Resources and Community to build your team and resources to scale your impact
About Interseed
Interseed is a digital platform that accelerates sustainability solutions by enabling impact founders to be fund-ready and find talent. We want to help startup founders and talents build sustainable cities and communities, and smarter cities to achieve UN Sustainable Development Goals (SDGs) in Southeast Asia.
Our aim is to become a one-stop digital platform that facilitates networks and capacity building for impact founders looking to operate a start-up or business focused on driving societal or environmental good.
About Impact Underdogs
Impact Underdogs is a career coaching and mentoring initiative that aims to give Millennials and GenZ the mindset, tools and network to succeed in their desired career aspirations in a post covid world. When it comes to finding happiness and a dream career, there are two ways: by chasing or by creating against all odds. Impact Underdogs believes in the latter. This initiative offers career series featuring stories of underdogs and a curated career program for sustainability and ESG.
About Asia Institute of Mentoring (AIM)
AIM is a non-profit and volunteer-backed organization with a mission to elevate mentoring to the forefront in Asia, to raise the quality of mentors and set the standard in mentoring, bring the benefits of mentoring to all facets of the society to impact millions of lives, to help bring about a kinder, gentler, more inclusive, more just and sustainable world. 
Launched three years ago, AIM is today Asia's leading institute in mentor training and certification. We have organized over 100 events with over 8000 participants, conducted 10 cycles of mentorship programs involving over 500 mentors and mentees, and 6 runs of Certified Professional Mentor (CPM) training program. These AIM initiatives collectively demonstrated the power of the community, and the unifying power of mentoring-driven human connections and care for the human spirit, showing that it is in giving that we receive. Today the community has grown to over 4700 strong, comprising nearly 400 mentors across multiple demographic segments in over 20 industry sectors.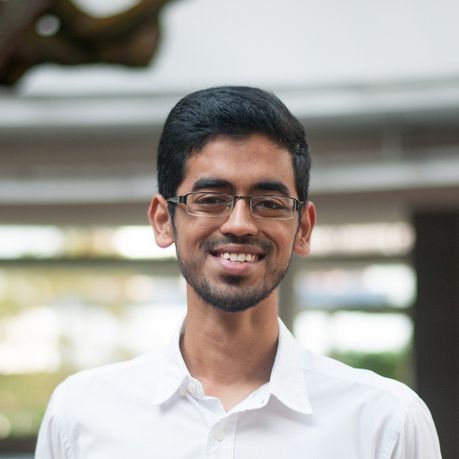 Sai Surya is Co-Founder of app - interseed.co and Young Sustainable Impact Southeast Asia (YSI SEA), Surya has been building communities and ecosystems to drive Green Innovation in Southeast Asia since 2017.
Interseed is an online community platform for regional green entrepreneurs and talents looking to grow in the sustainability sector and scale their impact. Under YSI SEA, his team has incubated 27 sustainability startups and worked closely with entrepreneurs from Southeast Asia to build and deploy their solutions in the communities.
Yen-Lu Chow is the Co-Founder & Executive Chairman, WholeTree Foundation, Over-The-Rainbow and Asia Institute of Mentoring; Founding Partner, Fatfish MediaLab; Executive Mentor, YSI SEA; and Founder of the Deep Human Movement. 
Yen-Lu's career spans nearly 40 years in the tech, media, venture capital, and more recently social entrepreneurship and philanthropy. A former Apple Distinguished Technologist, he is a successful entrepreneur with multiple tech start-ups and an active angel investor, spending many years mentoring and advising entrepreneurs, young businesses and serving on government panels on innovation. He is on a life mission to help bring about a kinder, gentler, more inclusive, more just, and sustainable world.