Brain Building in Progress: Promoting Life Skills with your Child | Parenting Series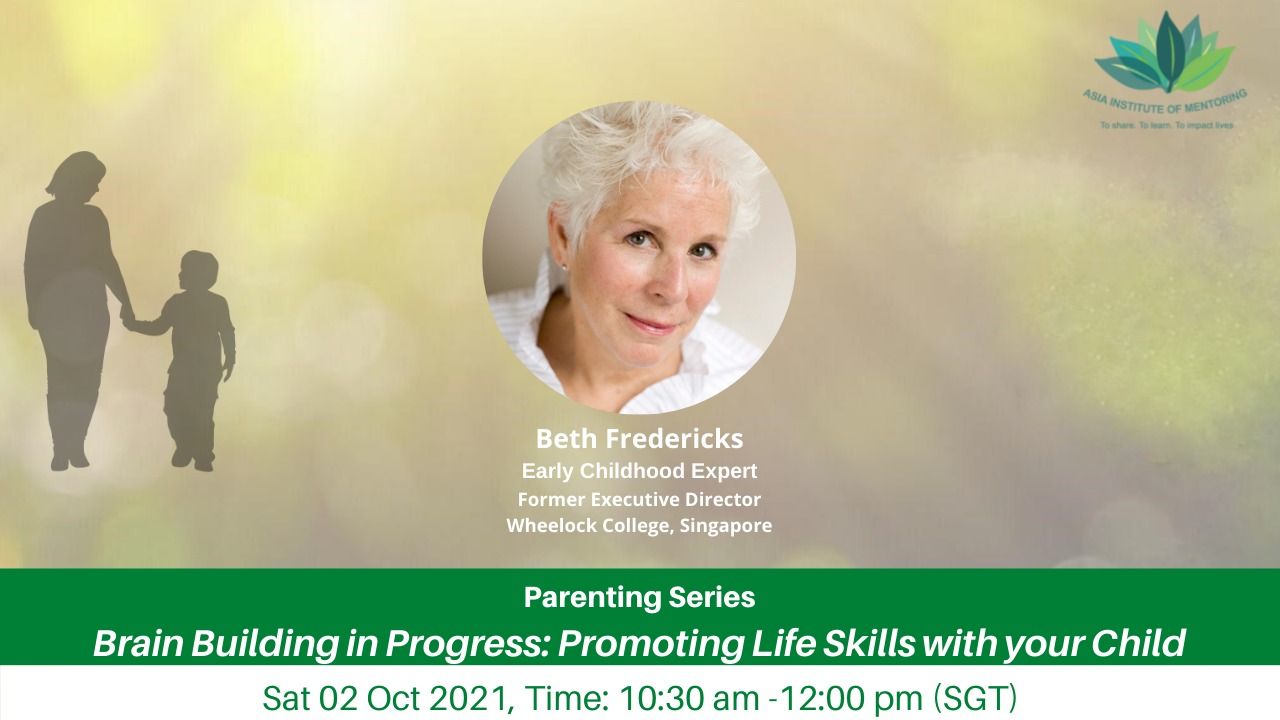 Parenting Series
Brain Building in Progress:
Promoting Life Skills with your Child

Date: Saturday, 2nd October 2021 
Time: 10:30am - 12:00 pm SGT (GMT+8)
Log-in details and reminders will be emailed by Zoom (under AIM SG name) automatically following your registration. Please do look for them under your spam or junk mail folders in case you don't see them.
If you can't attend the session, do sign up to receive the replay link which will be emailed afterward to all those that have registered.

Synopsis
Positive, supportive experiences with parents and other adults are important for children's brain development. These foundational interactions build brain architecture and help ensure that children will have strong and resilient brains. It's ideal to build brains from birth, but it's never too late to start. Come learn how to promote and practice essential life skills!
Over 500 educators and other professionals working in Singapore have been trained about executive function skills through a program called Mind in the Making by Ellen Galinsky. Preschool teachers, museum and library educators, and Singapore Zoo educators are currently promoting and practicing the 7 essential life skills. The audience will learn about the 7 skills and come away aligned with others working with children and families locally.
Beth Fredericks has served as a childcare specialist, public policy advocate, work-life strategist, lecturer, and writer. Beth was most recently the Executive Director of Wheelock College-Singapore (now Boston University Wheelock College of Education & Human Development). In 2018 she returned to the US and continues to consult with organizations in SE Asia.
Beth holds a B.A. in education from Eastern Michigan University and an M.Ed. in early childhood development from the Eliot Pearson School at Tufts University. She is a Master trainer for Mind in the Making: The 7 Essential Life Skills All Children Need. Trained almost 1000 educators in MITM. Advocate for children and families for 40 years.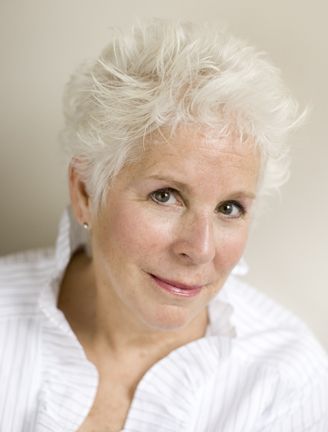 About Asia Institute of Mentoring  

Asia Institute of Mentoring (AIM) is a non-profit organization with a mission to bring mentoring to the spotlight in Asia, raise the quality of mentors and the standard of mentoring, bringing mentoring to all facets of the society to impact millions of lives.

It is committed to creating an Asia-based people-powered mentoring movement to move people … to learn, to share, to believe, to give forward, to transform, to harness the deep human potential, and create social impact – bringing about a kinder, gentler, more inclusive, just and sustainable world for all. Join us as a member here.