Boundaries and Expectations in Mentoring Meetings
Event registration is closed.
Boundaries & Expectations in Mentoring Meetings
 AIM Learning Circles Series
Dilip Shankar and Lawrence Young will be facilitating the discussion on Boundaries & Expectations in Mentoring Meetings.
Key Talking Points:
What are some of the ways that mentoring meetings are conducted?
How do you set boundaries for yourself and what safety measures do you need to set up for yourself in mentoring?
How do you decide if you want to take up a mentoring assignment-  what are the considerations?
Learn from each others' experiences and add to your mentoring toolbox.

Agenda:
6:30 - 7:00 pm:     Start with wine tasting and introductions

7:00 - 8:15 pm:     Learning Circle Dialogue

8:15 - 9:00 pm:     Wine tasting and networking
AIM Learning Circles are peer-learning sessions conducted by the Asia Institute of Mentoring. They are small group facilitated meetings where we encourage sharing and draw upon the wisdom of our mentoring community. Come and join us with a friend or two.  Wine and appetizers will be provided at $20 per person. AIM Members benefit from 50% off. 
Asia Institute of Mentoring is a non-profit organisation committed to creating an Asia-based people-powered mentoring movement to move people … to learn, to share, to believe, to give forward, to transform, to harness the deep human potential, and create social impact – bringing about a kinder, gentler, more inclusive, more just and sustainable world for all.







Dilip Shankar
Founder Centre of Gravity – a human-centred strategy consulting firm. He helps clients address complex business and social issues by keeping the human being at the center of enquiry. An entrepreneur with two and a half decades of experience in advertising, marketing, research and brand consulting. He works with top management of organizations across categories in the Asia-pacific region.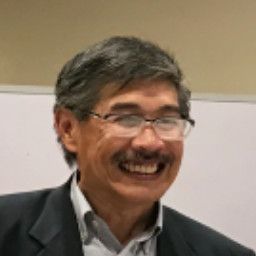 Lawrence Young
Chief Gardener, Writer, Golfer & Grandfather. Managing Director – i-peoplesearch; Founder, Influencer, Activist, Leader, Strategist, Mentor – Human Resources & Finance Community (Singapore & ASEAN; General Management, Biz Development (Asia), HR Strategist & Operations – Nike SEA; CSC Asia; The Walt Disney Company; Asia Pacific Breweries; HDB Secretariat; Asia Pacific Golf Group.