Agile Parenting: When Love is Just Not Enough | Parenting Series
Log-in details and reminders will be emailed by Zoom (under AIM SG name) automatically following your registration. Please do look for them under your spam or junk email folder in case you don't see them and add our email hello@asiainstituteofmentoring.com to your safe list/whitelist to receive the login, news & updates.

Synopsis
Join us for this workshop as we explore how parenting with agility can help us navigate changing needs of our families and relationships in today's modern society.  
Parents are faced with a myriad of challenges to support a child's mental, physical, social, financial, academic and career development.
To successfully navigate this multidimensional set of responsibilities, we adopt a variety of roles such as protector, provider, coach, cheerleader, task master and teacher.  Admittedly, as parents, we can feel well-equipped on some days, yet terribly under-prepared at other times.
As children grow into teenagers and young adults, admitting we don't have all the answers is confronting and uncomfortable. Parents may find themselves exhausted, confused or even feel defeated by a sense of hopelessness, ill-equipped to deal with inconsistent responses, unexpected behaviours and complex relationships.
While we may not be able to problem-solve for every possible scenario, developing parental agility allows us to navigate this journey more constructively, without missing opportunities for human growth and transformation to flourish as a family.
In our 90-minute mindfulness based session, we will explore how, as parents we can:
Develop the skill of acceptance and understand our role in nurturing a confident child

Shift from tolerating differences to cultivate non-judgement, be curious about divergent thinking and behaviour

Create a psychologically safe home environment for lifelong learning and unlocking potential 
This virtual session will be interactive and offer space for reflection and discussion, so we can support and learn from each other, as a parent community in Singapore and across the globe.
Leadership and mindfulness coach. She is dedicated to helping individuals and organisations enhance workplace and personal effectiveness while retaining humanity, authenticity and exercising resilience.
Establishing her career in Australia and Singapore, she was a business consultant in organizational re-engineering, operational strategy and technology implementation across a range of industries - resources, financial services, consumer goods and manufacturing sectors. Today, as Country Director and Partner of Potential Project Singapore, Zerlina combines decades of mind training experience, an intrinsic ability to be compassionate and ardent commitment to personal transformation to deliver transformative leadership programs to clients including IKEA, Accenture, Unilever, Cisco, LEGO and AIA.
A certified coach with the International Coaching Federation, she is also trained in Presence-based, Adult Developmental and transformational coaching. Zerlina integrates her knowledge in neuroscience, mindfulness and cross-cultural understanding to help clients deepen self-awareness, strengthen interpersonal relationships and co-create strategies towards purpose-driven leadership growth. Zerlina is a devoted mother to three teenagers, is active in community service through hosting dialogues and facilitating courses on mental health, applied leadership and advocating for neurodiversity.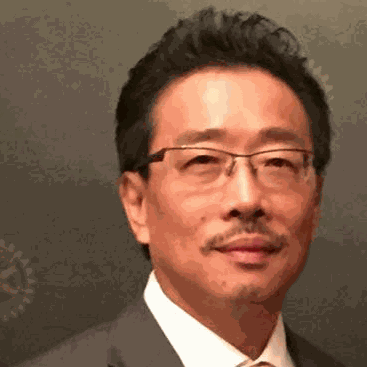 Founding Executive Chairman, WholeTree Foundation; Over-The-Rainbow; Asia Institute of Mentoring; Founding Partner, Fatfish MediaLab; Executive Mentor, YSI SEA; and Founder of the Deep Human Movement. 
His career spans nearly 40 years and he is a successful entrepreneur as well as an active angel investor, spending many years mentoring and advising entrepreneurs, young businesses and serving on government panels on innovation. Yen-Lu and wife started WholeTree Foundation, a nonprofit family foundation with the Over-The-Rainbow (OTR) youth mental wellness initiative, in loving memory of their dear son who suffered from manic depression and took his own life at a youthful age of 26. OTR is a one-stop hub for youth mental wellness, with a mission to transform mental wellness for the 21st century.
In a fast-paced world where the only constant is change, he believes there is an urgent need for each of us to draw on our strengths and creative potential as human beings, to connect with our higher self and our deeper purpose to contribute towards humanity in a positive and impactful way. He enjoys building ecosystems and mobilising the community to create positive social change. He is on a life mission to help bring about a kinder, gentler, more inclusive, more just, and sustainable world.
About Asia Institute of Mentoring 
Asia Institute of Mentoring (AIM) is a non-profit volunteer based organization with a mission to bring mentoring to the spotlight in Asia, raise the quality of mentors and the standard of mentoring, bringing mentoring to all facets of society to impact millions of lives. 
We are committed to create an Asia-based people-powered mentoring movement to move people … to learn, to share, to give forward, to transform, to harness the deep human potential, and create social impact – bringing about a kinder, gentler, more inclusive, just and sustainable world for all.
Join us as a member here.