3 Business Strategies for Crisis Management | AIM + 10XCEOs Entrepreneurship Series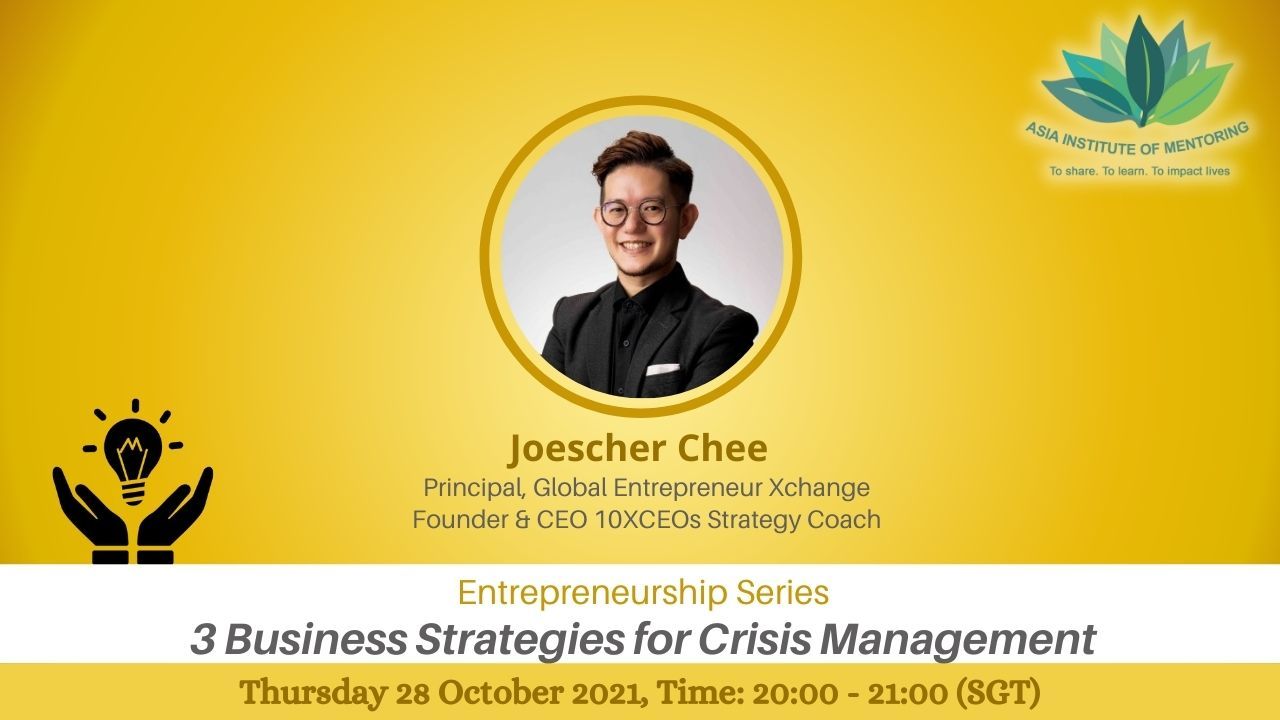 AIM + 10XCEOs Entrepreneurship Series
3 Business Strategies For Crisis Management

Date: Thursday, 28th October 2021 
Time: 08:00 - 09:00 pm SGT (GMT +08)
Log-in details and reminders will be emailed by Zoom (under AIM SG name) automatically following your registration. Please do look for them under your spam or junk mail folders in case you don't see them.
If you can't attend the session, do sign up to receive the replay link which will be emailed afterward to all those that have registered.

Synopsis
We have called together our top coaches and consultants for a mastermind session on helping all business leaders whether solopreneurs to SMEs to large scales organisation to overcome this time of uncertainty.


We decided to share this not only to our clients but to all businesses, as we all need to work hand in hand, supporting each other with our resources.


Let's all focus to do what we can do, and what we can influence, have peace over what we cannot do, and have the wisdom to know the difference. All pandemic in history will come to an end, let us all be ready to shine again when the day comes.


Joescher Chee started his journey of entrepreneurship at age 23 when he founded Global Strategy Advisory. Over the past 15 years, he has worked with over 200 brands across 23 industries: National Security, building material manufacturer to Entertainment, Insurance, Telco, Fashion, Retail, Property Development, Food & Beverages, Animal Welfare, Baby Wellness and many more.

Joescher is also an international speaker, who has been invited to speak in many countries, universities, CEOs & Entrepreneurs platforms, including Vistage Malaysia, World Marketing Congress India, World Brand Congress Dubai.

In 2010, he began his mentorship journey with the world renowned strategist, founder of Global Brand Forum, Karthik Siva, on Business, Brand & Leadership Strategy Mastery. He co-founded Global Entrepreneur Xchange (GEX) with Karthik Siva and a team of founding principals specialising in different areas of entrepreneurship, business, brand, management and leadership.

GEX was established with the mission to transform local companies into global brands and to be the world's most inspiring, influential and indispensable platform for entrepreneurs globally.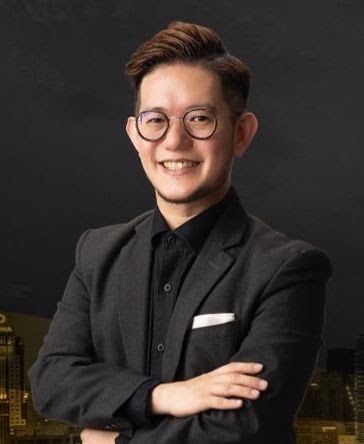 About Asia Institute of Mentoring 

Asia Institute of Mentoring (AIM) is a non-profit organization with a mission to bring mentoring to the spotlight in Asia, raise the quality of mentors and the standard of mentoring, bringing mentoring to all facets of the society to impact millions of lives.

It is committed to creating an Asia-based people-powered mentoring movement to move people … to learn, to share, to believe, to give forward, to transform, to harness the deep human potential, and create social impact – bringing about a kinder, gentler, more inclusive, just and sustainable world for all. Join us as a member here.