Tetra Excellence Consulting Pte Ltd, Raymond yap
Tetra Excellence Consulting Pte Ltd, Raymond yap
Our CPMs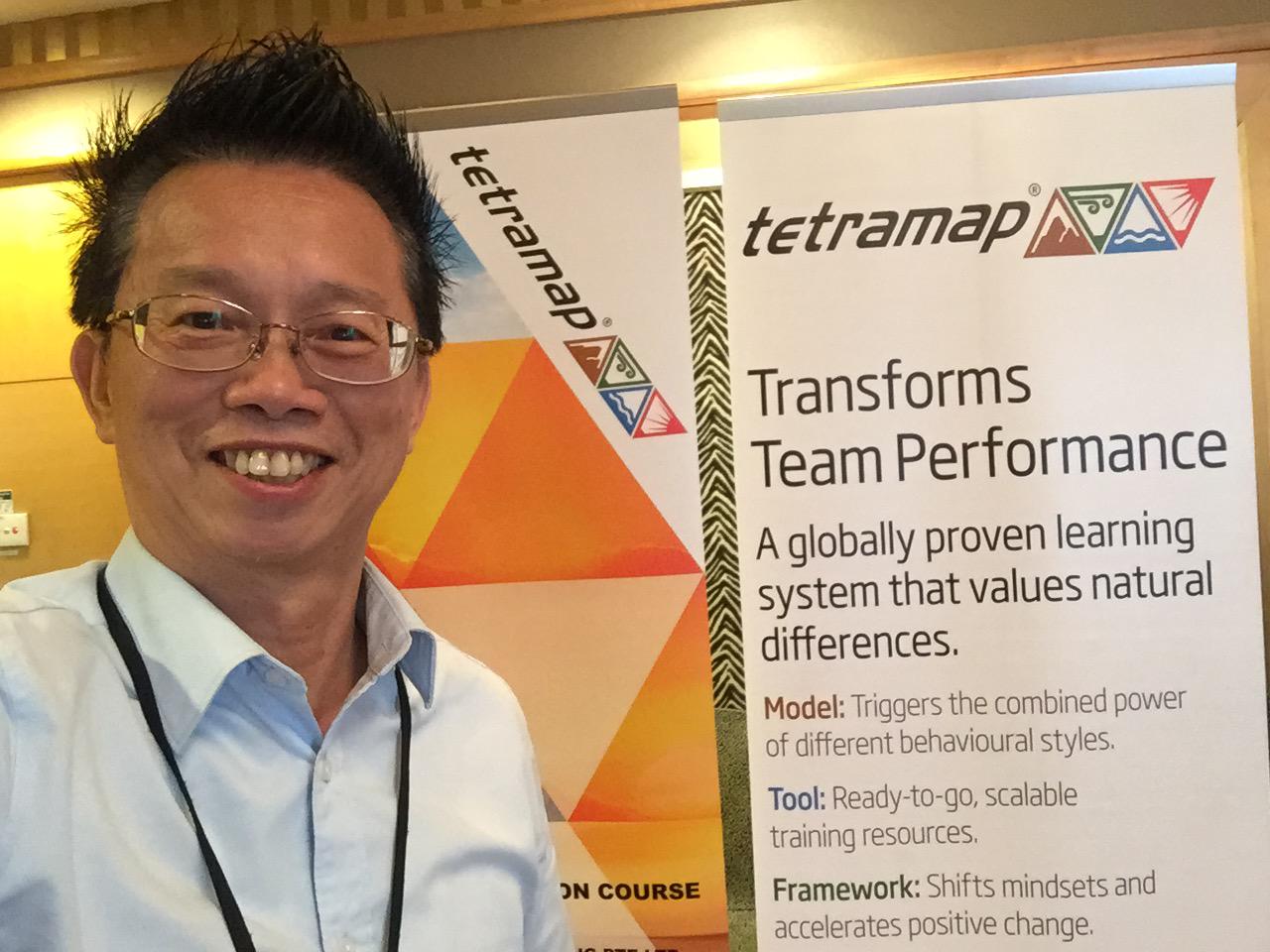 Short Description for List View
Years of Professional Experience : 14
Industries :
Consulting
,
Education
,
Government
,
Learning & Development
Occupation : Business owner / Director
Areas of Expertise :
Career
,
Entrepreneurship
,
Leadership
,
Personal Wellbeing
Areas of Interest :
Business Development
,
Coaching
,
Communications
,
Teams / Team-building
,
Training
Values :
Commitment
,
Continuous Learning
,
Creativity
,
Excellence
,
Gratitude
My Life Goals and Objectives : To sow the seeds of love, empathy, and support for the people who are in challenging life situations.
Short Bio : Raymond has served in the Republic of Singapore Air Force (RSAF) for 27 years. Some of the significant appointments he held include Battalion Commander, Brigade Operations Officer, Staff Officer in MINDEF, Wing Commander and Deputy Commander of the Air Force School (AFS). His vast experience with the RSAF covers the areas of operations, training, human resource planning and management, budget control and strategic planning. These experiences set the foundation for him to becoming an active, experienced and professional trainer, consultant and executive coach. Raymond Yap is an established TetraMap® Master Facilitator certified by Yoshimi and Jon Brett, who are the founders of the TetraMap®. He is also a certified facilitator for Points of You®, MBTI® and SDI® profiling tools. In addition, he is a certified Neuro-Linguistics Programming (NLP) Master Practitioner. Raymond has designed and facilitated many leadership and team building programmes since 2007. Some of the clients include Singapore Armed Forces, Defence Academy Royal Brunei Academy Ministry of Defence (MINDEF) (Brunei), Human Resource Development Fund (HRDF) (Malaysia), Banyan Tree Management Academy (BTMA) (Thailand), Vietnam Taxi Limited (Ho Chin Min City) (Vietnam), Sterling Bank of Asia (Philippines), NTT APEC, Oxford University Press (OUP), Boehringer Ingelheim (Singapore) Pte Ltd, Hitachi Sunway Information Systems (S) Pte Ltd, SkinLab Medical Spa Pte Ltd, Eu Yan Sang Ltd, and ST Electronics (e-Services) Pte Ltd. Raymond is also an experienced certified Executive Coach and has serves as Executive Coach for SAF since Nov 2007. He has since then coaches more than 50 senior officers. Raymond has certified as qualified coach with Stolmack Group Pte Ltd (Australia), University of Lancaster (UK) and Erickson Coaching International (Canada).