R&D Education and Training Services, Josephine PL Ong
R&D Education and Training Services, Josephine PL Ong
Our CPMs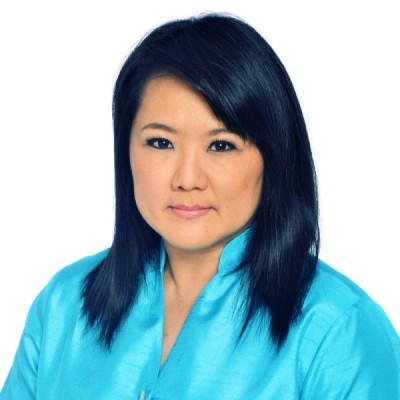 josephine@rdeducationtraining.com
Short Description for List View
Years of Mentoring Experience : 3
Years of Professional Experience : 28
Industries :
Advertising
,
Consulting
,
Education
,
Government
,
Human Resource
,
Learning & Development
,
Marketing
,
Non-Profit / Philanthropy
,
Retail
,
Services
,
Social Service
Occupation : Business owner / Director
LinkedIN Profile : https://www.linkedin.com/in/josephine-pl-ong-4211b1108/
Areas of Expertise :
Career
,
Entrepreneurship
,
Leadership
,
Parenting
,
Personal Wellbeing
Areas of Interest :
Blogging / Writing
,
Business Development
,
Coaching
,
Communications
,
Community-building
,
Design Thinking
,
Fundraising
,
Health & Wellness
,
Partnerships
,
Project Management
,
Public Speaking
,
Startups
,
Teaching
,
Teams / Team-building
,
Training
,
Volunteerism
Values :
Authenticity
,
Continuous Learning
,
Empathy
,
Inspiring Others
,
Making a Difference
,
Respect
,
Responsibility
,
Wisdom
My Life Goals and Objectives : To help bring out the best in everyone, to make a difference to the world in my own unique way, to take small steps with great impact and to be a role model mother that my son can be proud of. I strongly believe in empowering young people as they are a strong resource to help make the world a better place for all.
Short Bio : Josephine has had more than 28 years of private and public work experiences. Realising her need for career flexibility and dynamism, and as a full-time working mother, Josephine decided that it was the right time to start living her dream - enjoying both success and significance in her life. Following the painful loss of her late twin son, Dylan and an unforeseen breast cancer scare, Josephine applies realistic and practical strategies, as well as effectively shares real-life stories of success with her customers. R&D Education and Training Services was started in 2009 for that purpose - allowing people to see themselves in a positive light, building on their unique strengths and competencies while coping with day-to-day challenges at different life stages. Josephine is trained in Solution Focused Brief Therapy, Solution Focused Coaching, and brings about Coaching with C.A.R.E. (client, action, relationships and empathy) in her approaches to all. She strongly believes in bringing out the best and celebrates the transformation in everyone she meets.