Olam International, Kartik Balasubramanian
Olam International, Kartik Balasubramanian
Our CPMs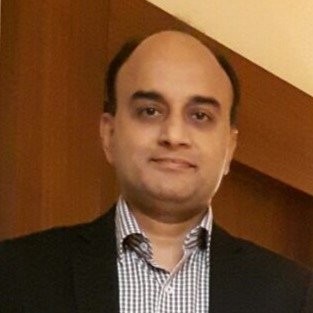 Short Description for List View
Years of Mentoring Experience : 30
Years of Professional Experience : 29
Industries :
Finance/Insurance
,
Food & Beverage
,
Sustainability
Occupation : Senior Management
LinkedIN Profile : linkedin.com/in/bkartik92
Areas of Expertise :
Career
,
Leadership
,
Personal Wellbeing
Areas of Interest :
Accounting & Auditing
,
Business Development
,
Leadership
,
Supply Chain Management
,
Sustainable Foods
,
Teams / Team-building
,
Volunteerism
Values :
Authenticity
,
Continuous Learning
,
Develop Others
,
Empathy
,
Inclusiveness
,
Inspiring Others
,
Making a Difference
My Life Goals and Objectives : Having spent more than a decade in senior corporate roles, I am now driven by what I can give back to society . I do believe that everyone has innate abilities - it just requires the right guidance to unleash that potential. I hope to be that catalyst in many peoples lives. I currently volunteer for a couple of social organisations in Singapore including a couple of mentoring assignments for students. This has really enriched me as an individual and I look forward to enhancing capabilities when it make the biggest impact.
Short Bio : Finance leader with over 25 years experience in finance and supply chain transformation roles in large multinationals (Mondelez, Unilever, Olam) in Asia Pacific, Middle East and Africa. Particular expertise in turning around businesses through strategy refresh, driving focus on key metrics to deliver commercial outcomes and delivering disproportionate cost reduction through end-to-end value chain programs. Known for the ability to collaborate and effectively influence multiple stakeholders, underpinned by proven track record of integrating multiple diverse teams into a harmonized finance function during Kraft-Cadbury integration across Asia Pacific. Strong system design capability ranging from setting up processes for start-ups to revamping organization structure and reporting protocols for potential equity carve outs. Recognized as a collaborative leader with solid influencing skills and ability to motivate and lead teams across different countries and cultures. EXPERIENCE