Nisha Subramaniyan
Our CPMs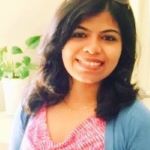 nisha.shine1607@gmail.com
Short Description for List View
Years of Mentoring Experience : 3
Years of Professional Experience : 12
Industries :
Consulting
,
Human Resource
,
Services
,
Technology
Occupation : Professional
LinkedIN Profile : linkedin.com/in/nisha-subramaniyan
Areas of Expertise :
Career
,
Entrepreneurship
,
Leadership
Values :
Authenticity
,
Balance
,
Commitment
,
Contentment
,
Empathy
,
Integrity
,
Respect
,
Trust
My Life Goals and Objectives : My short term goals are to find my core with respect to mentoring, career coaching, life coaching and in turn encourage and help others at their time of need. My main objective is to find follow and fulfill my God-given purpose of life.
Short Bio : I work as a Recruitment Manager for a IT Services firm headquartered in Singapore, managing a team of 15 members across APAC both onsite and offshore. I am a natural listener and an empathetic leader. Looking to find my core in the areas of counselling, coaching and mentoring.