NA, Brandon Pek Beng Soon
NA, Brandon Pek Beng Soon
Our CPMs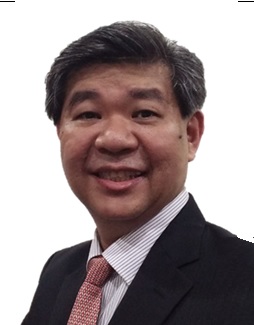 Short Description for List View
Years of Mentoring Experience : 10
Years of Professional Experience : 30
Industries :
Aviation / Space
,
Education
,
Government
,
Human Resource
,
Learning & Development
,
Oil & Gas
,
Other
Occupation : Professional
LinkedIN Profile : https://www.linkedin.com/in/pek-beng-soon-brandon-2121125/
Areas of Expertise :
Career
,
Leadership
Areas of Interest :
Coaching
,
Teams / Team-building
,
Training
Values :
Family
,
Honesty
,
Integrity
,
Love
,
Respect
My Life Goals and Objectives : Be a good and faithful steward of life and what it offers, helping those willing to do the same.
Short Bio : His mission is clear: "Enable Individual, Team and Organizational Success". Brandon Pek played diverse leadership roles in his former careers in public and education sectors, and across various industries in the private sector. In whichever role he performed in, his interest and focus are always about building up and developing people for success, so that they can contribute to the success of their teams and in turn, create impact for organizational success. His career portfolio includes strategy and policy deployment, compliance and ethics, human resource, education management, and training and lecturing in various disciplines. He has mentored, coached and provided counsel in his former roles to individuals and management teams. In his last corporate roles, Brandon led the Regional Human Resource and Policy Deployment Office, and headed the Training Academy he established in 2012 before leaving for his personal sabbatical from August 2019 to July 2021. In the transitional and continuing journey, his personal and professional mission remains the same. He seeks to help people succeed through life strategy and personal development, leadership and empowerment, and performance and career enhancement skills. In his personal space, Brandon is an Author and Editorial Writer, and Content Creator and Developer for The Boatman Christian Fellowship (TBCF).