Civil Innovation Lab, Robin Low
Civil Innovation Lab, Robin Low
Mentors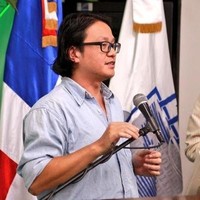 Short Description for List View
Years of Mentoring Experience : 10
Years of Professional Experience : 25
Industries :
Consulting
,
Marketing
,
Non-Profit / Philanthropy
,
Sustainability
,
Technology
Occupation : Business owner / Director
LinkedIN Profile : https://www.linkedin.com/in/robinlow88/
Areas of Expertise :
Entrepreneurship
Areas of Interest :
Blogging / Writing
,
Business Development
,
Circular Economy
,
Volunteerism
Values :
Creativity
,
Empathy
,
Inclusiveness
,
Inspiring Others
,
Resilience
My Life Goals and Objectives : Live life without regrets
Short Bio : I am currently working on Sustainability, Social Innovation, Social Media, and giving Consulting and Training across many different industries on empowering communities. I am the author of many books including "Good intentions are not enough" which has sold over 5,000 copies globally. And I was a candidate for the 2020 Singapore General Elections.