Authentic Vision Pte Ltd, Munir Hasan
Authentic Vision Pte Ltd, Munir Hasan
Mentors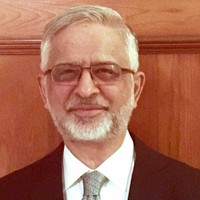 Short Description for List View
Years of Mentoring Experience : 20
Years of Professional Experience : 47
Industries :
Consulting
,
Finance/Insurance
,
Other
Occupation : Business owner / Director
LinkedIN Profile : www.linkedin.com/in/munir-hasan-429b7619
Areas of Expertise :
Career
,
Leadership
Areas of Interest :
Accounting & Auditing
,
Coaching
,
Teams / Team-building
Values :
Develop Others
,
Empathy
,
Family
,
Resilience
,
Wisdom
My Life Goals and Objectives : I am a firm believer in continuous learning and development. Since finishing my career coportate career in 2015 rather than continue with my technical expertise in Finance and Accounting, I have persued my passion in talent development and helping people not only achieve but exceed what they thought they was possible in their careers.
Short Bio : I trained as a Chartered Accountant and worked with PwC and KPMG in Pakistan, UAE and UK in Audit and Consulting. Then moved to industry and joined Cargill which is a US MNC with core activities in Agriculture, Food Ingredients, Animal Nutrition and Commodity Trading. Served in business CFO roles with global/regional footprints across the diverse portfolio of businesses. This experience provided strong exposure to managing across cultures. A key success factor was in talent development and this became the basis of a second career upon retirement from Cargill in 2015 as a Executive Coach and Mentor. I have a particular interest in developing business leaders of tomorrow via sharing my experience of success factors and pitfalls to avoid. I have been based in Singapore since 1994 and am a naturalized Singaporean since 2005.