Authentic Solutions LLP, David Ng
Authentic Solutions LLP, David Ng
Our CPMs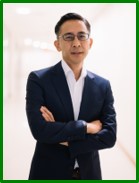 davidng@authenticsolutionsllp.com
Short Description for List View
Years of Mentoring Experience : 11
Years of Professional Experience : 33
Industries :
Advertising
,
Consulting
,
Education
,
Healthcare
,
Human Resource
,
Learning & Development
,
Media
,
Services
Occupation : Business owner / Director
Skill : Entrepreneurship; Leadership; Financial Management; Organisational Behaviour; Risk; Fund Raising; Governance; Stakeholder Management; Academia
LinkedIN Profile : https://www.linkedin.com/in/david-ng-authenticsolutionsllp/
Areas of Expertise :
Entrepreneurship
,
Leadership
Areas of Interest :
Accounting & Auditing
,
Biotech
,
Blogging / Writing
,
Business Development
,
Circular Economy
,
Coaching
,
Communications
,
Digital / Social Media Marketing
,
Entrepreneurship
,
Fundraising
,
Health & Wellness
,
Intellectual Property
,
Leadership
,
Media
,
Partnerships
,
Startups
,
Teaching
,
Teams / Team-building
Values :
Authenticity
,
Commitment
,
Continuous Learning
,
Contribution
,
Integrity
,
Trust
My Life Goals and Objectives : Be positive and curious in my outlook. Combine my passion, mission & profession where possible. To enjoy the adventure of life.
Short Bio : David's startup and mentoring work has spanned multiple industries, notably MiRXES and ASLAN Pharma in Singapore, Global Brands Group and multiple other startups where he continues to work closely with Founders in SaaS, PaaS and biotech. He is a Chartered Accountant, PhD in Management, ICF affiliated coach and an experienced early stage investor and mentor. David brings 30+ years of broad industry and international exposure, gained through working in challenging start-ups and respected MNCs as a finance professional in leadership roles as a CFO and as a Consultant. His experience has covered global and regional positions, based out of Singapore, Hong Kong, London and Sydney. This background gives him a strong basis to work with Entrepreneurs and Executives, with a focus on corporate development, financial performance, intellectual property and creating growth for Companies and Individuals, underpinned by a Coached and cross-domain approach to knowledge commercialization. His corporate experience provides a further basis for mentoring roles at various business accelerators and lecturing at business and commerce degrees at the undergraduate and post graduate level, where he enjoys combining current industry practice with academic literature.