Amanda Yap
Mentors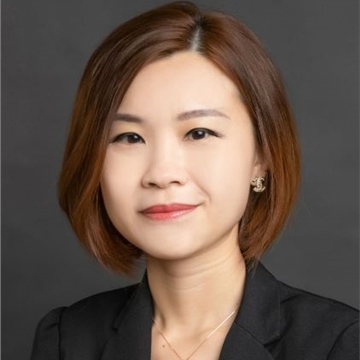 Short Description for List View
Years of Professional Experience : 17
Industries :
Aviation / Space
,
Education
,
Engineering
,
Government
,
Human Resource
,
Learning & Development
Occupation : Executive
LinkedIN Profile : https://www.linkedin.com/in/yapamanda/
Areas of Expertise :
Career
,
Entrepreneurship
,
Leadership
,
Personal Wellbeing
Areas of Interest :
Coaching
,
Leadership
,
Spiritual Practice
,
Teaching
,
Teams / Team-building
,
Training
Values :
Continuous Learning
,
Courage
,
Excellence
,
Spirituality
,
Wisdom
My Life Goals and Objectives : I'm an ardent proponent of continuous learning and I strongly believe in creating the change and paths that I want to pursue in both my personal and professional lives. In my career, being in HR, L&D, I've realised that self-determination may not be a trait in everyone and some of them might need others to bounce off ideas, experience with them to open up their horizon and perspective. I truly believe that there so much more potential we can unleash in every one through purposeful conversations and guidance. I don't profess knowing everything but I do believe that serving as a mentor could bring about immense growth not just for the mentee but also for the mentor as what truly counts is the quality of the mentor-mentee relationship that blossoms along the way.
Short Bio : A dedicated and self-driven L&D professional adept and experienced in organization learning and performance, particularly in leading change in strategic digital transformation initiatives in the L&D space. Key career highlights in my last 15 + years of experience working in both the public and the private sector include high-profile digital learning transformation projects with the Home Team Academy and the Changi Airport Group that I personally spearheaded. The unprecedented scope and scale of such projects were immense and their far-reaching outcomes in touching every single soul in the respective organizations has no doubt, brought about tremendous joy to me. Other stints I have had the privilege to be part of the action include leading human capital development efforts, particularly in the set-up of the RWS Academy and heading the L&OD team over at the Singapore Institute of Technology.