Women Leadership in Deep Tech | Leadership Series
Log-in details and reminders will be emailed by Zoom (under AIM SG name) automatically following your registration. Please do look for them under your spam or junk email folder in case you don't see them and add our email hello@asiainstituteofmentoring.com to your safe list/whitelist to receive the login, news & updates.

Synopsis
Deep Tech is an area of business or research that involves using advanced science and technology, such as artificial intelligence, blockchain, or advances in biotechnology, to provide solutions to complicated problems [1].
The Deep Tech ecosystem has gained attention as well as significant traction in recent years, particularly in Singapore. Many global venture capital funds and companies are shifting their investments and support towards deep tech startups. In line with growth in deep tech is also an emergence of female founders and leaders, running deep tech startups and companies.
If you are one of these frontier women leaders - or aspiring to be one - in deep tech, these are some questions that you may be asking:
It feels like quite an arduous and lonely journey - is this indeed the case?

It seems to be a sector that's dominated by men - does it need to be this way, and for how long? 

Are there situations where seemingly gender-biased decisions or concessions are made? 

How do we make the system more meritocratic and open? 

Do you wish you had someone to discuss this with - and to help guide you along?
You are not alone. Hear from two women leaders in deep tech, Juliana Lim, Executive Director of Talent at SGInnovate and Dr Pauline Tay, Director of the National Health Innovation Centre. They will share with you their stories - how they navigate the deep tech ecosystem on a daily basis and challenges they often face - and how they overcome them to succeed in their leadership roles!
[1] Source: Cambridge Dictionary
Speaker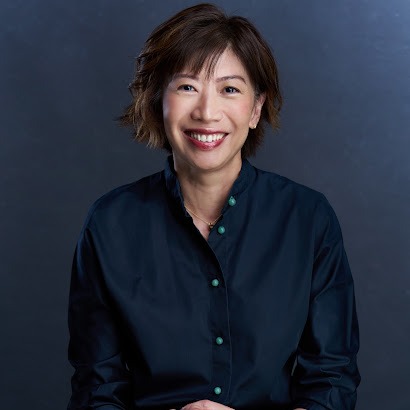 Executive Director, Talent, SGInnovate
As Executive Director – Talent, Juliana tackles tech talent challenges faced by many companies and industries. She leads SGInnovate's talent development efforts, overseeing the organisation's Deep Tech Talent Central strategy – connecting startups and talent with the resources and opportunities they need to build and scale companies tackling tomorrow's biggest challenges. 
Working with like-minded partners, Juliana and her team have implemented various programmes and initiatives that have connected almost 20,000 talent with Deep Tech startups. In expanding the Deep Tech talent network, she is focused on three main areas – building new pipelines, increasing engagement touchpoints, and attracting talent to startups.
Under her leadership, the team also designed and launched Summation, Singapore's first Deep Tech-focused apprenticeship initiative. The programme provides a platform for aspiring STEM talent to gain practical experience through hands-on projects with Deep Tech startups, in areas such as artificial intelligence, machine learning and blockchain. 
Prior to joining SGInnovate, Juliana led teams across the Human Resource function in organisations such as SP Group, NTUC First Campus (NFC), the National Heritage Board, Central Provident Fund Board and the Ministry of Education. Her experience spans areas including talent attraction, benefits and rewards, learning and development and business partnering. 
Juliana has a Bachelor of Economics (1st Class Hons) from Murdoch University and a Masters in Strategic Human Resource Management from the University of New South Wales.
Speaker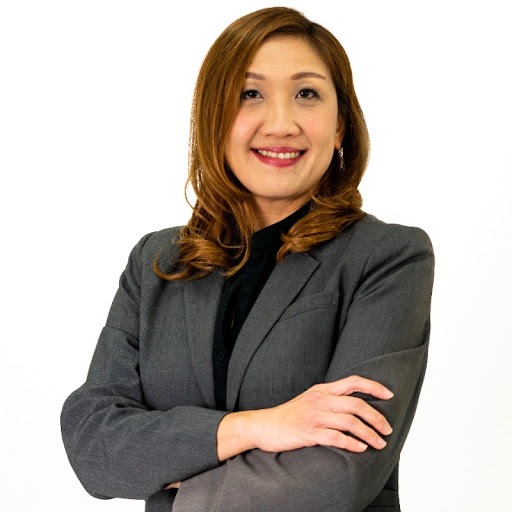 Director, National Health Innovation Centre (NHIC); Consortium for Clinical Research & Innovation Singapore (CRIS)
Pauline leads the National Health Innovation Centre (NHIC) as Director. The NHIC is a business unit of the Consortium for Clinical Research & Innovation Singapore (CRIS) that facilitates the development and commercialisation of clinical innovations at Singapore's public health institutions. Prior to this, Pauline served in concurrent industry positions as Chairperson of the Singapore Business Federation SME Council's Subcommittee for Technology, Innovation and Productivity, as well as Executive Director and Head of Innovation Partnerships at UBS Tech Connect, and Chief Operating and Strategy Officer at Celligenics Pte. Ltd.
Pauline spent 25 years of her career in science and technology in the public sector. She led the Innovation and Enterprise Directorate at the National Research Foundation (NRF) of the Prime Minister's Office (PMO), formulating and implementing strategies and programmes to catalyse innovation and enterprise development through technology. During her term of office, she was responsible for developing key signatures in Singapore's tech ecosystem such as the Singapore Week of Innovation and TeCHnology (SWITCH), Early-Stage Corporate Venture Funds, National Lean Launchpad, Pollinate, The Elevator, Central Gap Funds, Innovation Clusters, Industry-Alignment Fund, SGInnovate, Xora, etc.
Pauline was a founding team member of Intellectual Property Intermediary (IPI), where she headed the Healthcare and Personal Care cluster, providing technology scouting and assessment services to industry. Prior to that, Pauline spent 12 years of her early career in the Agency for Science, Technology and Research (A*STAR), seeing the transformation of the then National Science and Technology Board (NSTB) into A*STAR. She was involved in the development of the biomedical science sector, establishing research institutes and A*STAR's scholarship programmes. She assumed positions ranging from basic R&D and research management to talent development and commercialisation. Her first job in the public sector was in training and consultancy at the Singapore Productivity and Standards Board (PSB), which is now Enterprise Singapore.
Pauline holds a Ph.D. in Stem Cell Biology and B.Sc. in Microbiology and Biochemistry from the National University of Singapore, with a postgraduate certificate in Advanced Biotechnology from the Osaka School of Medicine.
MODERATOR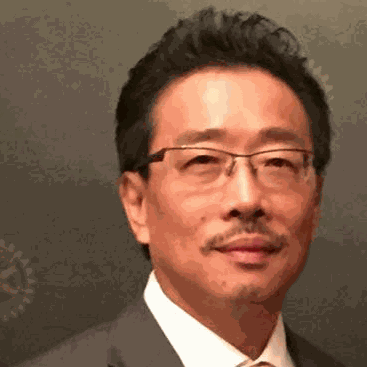 Founding Executive Chairman WholeTree Foundation; Over-The-Rainbow; Asia Institute of Mentoring; Founding Partner Fatfish MediaLab; Executive Mentor YSI SEA; Founder of the Deep Human Movement
Yen-Lu's career spans nearly 40 years in the tech, media, venture capital, and more recently social entrepreneurship and philanthropy. A former Apple Distinguished Technologist, he is a successful entrepreneur with multiple tech start-ups and an active angel investor, spending many years mentoring and advising entrepreneurs, young businesses and serving on government panels on innovation. He served as a director of Business Angel Network SEA, executive mentor and adjunct professor to NUS Enterprise, mentor to INSEAD, numerous panels on entrepreneurship and innovation internationally, including IDA / SPRING, A*STAR, NRF, GMIC, NUS StartUp@Singapore, NUS Social Venture Competition, NTU Idea Inc, Thailand National Business Plan Competition, CrowdSourcing Week, etc. 
In a fast-paced world where the only constant is change, he believes there is an urgent need for each of us to draw on our strengths and creative potential as human beings, to connect with our higher self and our deeper purpose to contribute towards humanity in a positive and impactful way. He enjoys building ecosystems and mobilizing the community to create positive social change. As an early pioneer in the application of AI, he also has a strong base in the tech space. With the launch of his family foundation and other social impact initiatives, Yen-Lu devotes his time serving both society and the nation in his various capacities.
He is on a life mission to help bring about a kinder, gentler, more inclusive, more just, and sustainable world.
About Asia Institute of Mentoring 
Asia Institute of Mentoring (AIM) is a non-profit volunteer based organization with a mission to bring mentoring to the spotlight in Asia, raise the quality of mentors and the standard of mentoring, bringing mentoring to all facets of society to impact millions of lives. 
We are committed to create an Asia-based people-powered mentoring movement to move people … to learn, to share, to give forward, to transform, to harness the deep human potential, and create social impact – bringing about a kinder, gentler, more inclusive, just and sustainable world for all.
Join us as a member here.