Venture Creation in Asia Fireside Chat: Venture Building for Sustainability | Entrepreneurship Series
Log-in details and reminders will be emailed by Zoom (under AIM SG name) automatically following your registration. Please do look for them under your spam or junk email folder in case you don't see them and add our email hello@asiainstituteofmentoring.com to your safe list/whitelist to receive the login, news & updates.

Synopsis
In this Venture Creation in Asia Fireside Chat series, we bring together Founders | Entrepreneurs and Investors | Angels | Mentors | Venture Builders in a moderated fireside chat session to share stories of venture building - highlighting the fact that venture building is a sustained and team-based effort.
In this fireside chat, Yen-Lu Chow, AIM's founding executive chairman, will go one-on-one with Steve Melhuish, Entrepreneur, Venture Builder, Sustainability Advocate and Investor on his 20+ year entrepreneurial journey, how he sees the state of venture building, start-up ecosystem and sustainability in Asia.

An investor, advisor and award-winning tech entrepreneur with 28 years' building businesses in Asia and Europe. This includes scaling teams from 2 to 1,500 people, raising over $400M funding, M&A deals and investing in and mentoring green-tech start-ups. He's passionate about entrepreneurship, climate change and social equality. In 2007, Steve co-founded PropertyGuru out of personal frustration, and set out to increase transparency and "empower consumers to make confident property decisions". He led the business as CEO for the first 10+ years, growing it from scratch into a proptech unicorn used by 50 million people in 5 countries, with 1,400 staff and took it public on New York Stock Exchange ("PGRU" NYSE ticker). Steve serves on the board.
Steve founded Planet Rise in 2019 to help companies tackle climate change and social inequality, using tech to achieve impact at scale. He's invested in and advises 17 Asian green-tech start-ups in clean energy, clean water, clean air, sustainable food, circular economy, sustainable finance, migrant worker rights and women-led enterprises. 
In 2021, Steve co-founded Wavemaker Impact, South East Asia's first VC climate-tech venture builder, with the goal of reducing 10% of global carbon emissions. We are developing a portfolio of 100x100 ventures (climate-tech businesses with potential to mitigate 100MT emissions and generate $100M revenue each), working with seasoned entrepreneurs. 
Steve has supported the development of South East Asia's start-up ecosystem over the last 16 years – as angel investor (~30 start-ups), mentor and VC (Wavemaker Partners / Wavemaker Impact), focused on sustainability tech. Steve is a member of Asian Venture and Philanthropy Network (AVPN) and Top Tier Impact (TTI). He is also sponsor/mentor/judge for HabitatForHumanity's Sheltertech affordable housing accelerator, Capitaland's Sustainable Buildings accelerator and Temasek Foundation's global The Liveability Challenge. Steve supports charities including FoodBank, Asia Startup Network (low income families) and LightHouse (migrant workers).
In 2007, Steve was awarded the "Spirit of Enterprise Award" in recognition of contributions to entrepreneurship in Singapore. He is a keynote speaker and regularly interviewed by the media on start-up, venture investing and sustainability topics.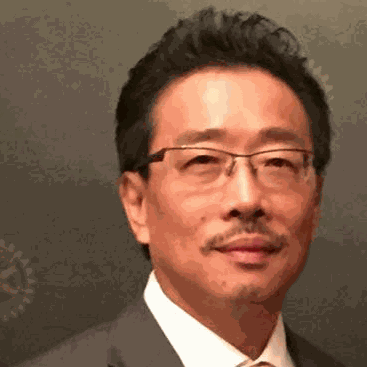 Co-Founder & Executive Chairman, WholeTree Foundation / Over-The-Rainbow; Co-Founder and Executive Chairman, Asia Institute of Mentoring; Founding Partner, Fatfish MediaLab; Executive Mentor, YSI SEA; and Founder of the Deep Human Movement. 
His career spans nearly 40 years in the tech, media, venture capital, and more recently social entrepreneurship and philanthropy. A former Apple Distinguished Technologist, he is a successful entrepreneur and an active angel investor, spending many years mentoring and advising entrepreneurs, young businesses and serving on government panels on innovation. He served as a director of Business Angel Network SEA, executive mentor and adjunct professor to NUS Enterprise, mentor to INSEAD, numerous panels on entrepreneurship and innovation internationally, including IDA / SPRING, A*STAR, NRF, GMIC, NUS StartUp@Singapore, NUS Social Venture Competition, NTU Idea Inc, Thailand National Business Plan Competition, CrowdSourcing Week, etc. 
In a fast-paced world where the only constant is change, he believes there is an urgent need for each of us to draw on our strengths and creative potential as human beings, to connect with our higher self and our deeper purpose to contribute towards humanity in a positive and impactful way. He enjoys building ecosystems and mobilizing the community to create positive social change. As an early pioneer in the application of AI, he also has a strong base in the tech space. With the launch of his family foundation and other social impact initiatives, Yen-Lu devotes his time serving both society and the nation in his various capacities. He is on a life mission to help bring about a kinder, gentler, more inclusive, more just, and sustainable world.
About Asia Institute of Mentoring 
Asia Institute of Mentoring (AIM) is a non-profit volunteer based organization with a mission to bring mentoring to the spotlight in Asia, raise the quality of mentors and the standard of mentoring, bringing mentoring to all facets of society to impact millions of lives. 
We are committed to create an Asia-based people-powered mentoring movement to move people … to learn, to share, to give forward, to transform, to harness the deep human potential, and create social impact – bringing about a kinder, gentler, more inclusive, just and sustainable world for all.
Join us as a member here.