Venture Creation in Asia Fireside Chat: Venture Building for Electric Mobility | Entrepreneurship Series
Event registration is closed.
Log-in details and reminders will be emailed by Zoom (under AIM SG name) automatically following your registration. Please do look for them under your spam or junk email folder in case you don't see them and add our email hello@asiainstituteofmentoring.com to your safe list/whitelist to receive the login, news & updates.

Synopsis
In this Venture Creation in Asia Fireside Chat, we bring together Founders | Entrepreneurs and Investors | Angels | Mentors | Venture Builders in a moderated fireside chat session to share stories of venture building - highlighting the fact that venture building is a sustained and team-based effort.
In this fireside chat, Yen-Lu Chow, AIM's founding executive chairman, will go one-on-one with James Chan, a cross-industry Venture Accelerator & Builder and Serial Entrepreneur over the past 16 years.
At Infocomm Investments (now SGInnovate) he was rolling out the red carpet for venture-funded tech startups to set up engineering teams in Singapore, followed by venture accelerating GreyOrange's market entry into SE Asia and Japan, then selling a subsidiary of Silicon Straits in Vietnam to Grab in 2017, before switching industries yet again to venture build Wecash's fintech credit and lending business in Indonesia, Vietnam and India from scratch; building out teams across Asia to over 500-strong and an annual ARR of US$40m. In late 2019 he established his first proper start-up with ION Mobility.
Speaker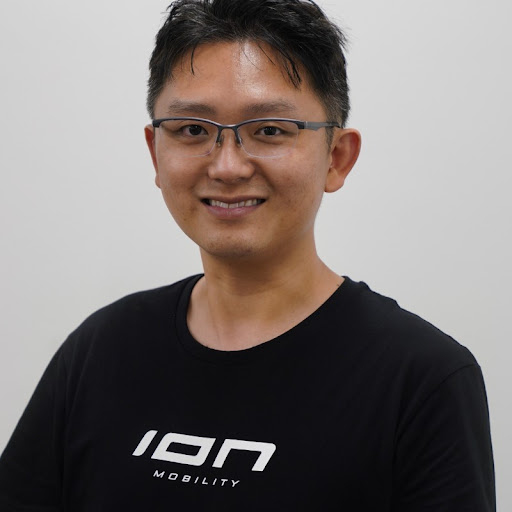 Founder & CEO of ION Mobility

ION Mobility, an electric mobility company focused on Southeast Asia with teams across Singapore, Jakarta and Shenzhen. ION's products combine advanced hardware and software technology with human-centered design to deliver smart electric motorbikes and energy storage solutions that are for everyone to use. The company has raised over US$6.8 million in funding since its founding in late 2019.
Trained as an electrical and computer engineer, James has been a public servant, venture investor and serial entrepreneur over the past 16 years at organizations he started or was a part of; across industries the likes of fintech, internet, 3D printing, robotics and automation, venture capital and public policy and industry development, in and about the start-up ecosystems of Southeast and East Asia.
A recipient of the EDB Singapore Inc. scholarship, James spends time with his family, enjoys photography, nature, food, computer games, and volunteers at The Birthday Collective, a non-profit organization he co-founded that strives to serve as Singapore's "Heart, Hand and Brain trust"
MOderator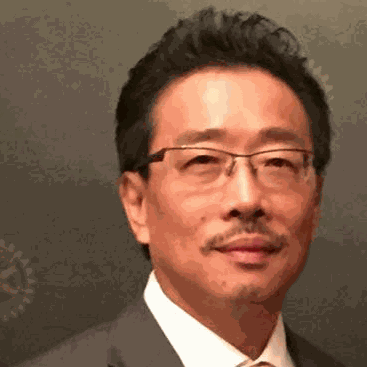 Founding Executive Chairman WholeTree Foundation; Over-The-Rainbow; Asia Institute of Mentoring; Founding Partner Fatfish MediaLab; Executive Mentor YSI SEA; Founder of the Deep Human Movement
Yen-Lu's career spans nearly 40 years in the tech, media, venture capital, and more recently social entrepreneurship and philanthropy. A former Apple Distinguished Technologist, he is a successful entrepreneur with multiple tech start-ups and an active angel investor, spending many years mentoring and advising entrepreneurs, young businesses and serving on government panels on innovation. He served as a director of Business Angel Network SEA, executive mentor and adjunct professor to NUS Enterprise, mentor to INSEAD, numerous panels on entrepreneurship and innovation internationally, including IDA / SPRING, A*STAR, NRF, GMIC, NUS StartUp@Singapore, NUS Social Venture Competition, NTU Idea Inc, Thailand National Business Plan Competition, CrowdSourcing Week, etc. 
In a fast-paced world where the only constant is change, he believes there is an urgent need for each of us to draw on our strengths and creative potential as human beings, to connect with our higher self and our deeper purpose to contribute towards humanity in a positive and impactful way. He enjoys building ecosystems and mobilizing the community to create positive social change. As an early pioneer in the application of AI, he also has a strong base in the tech space. With the launch of his family foundation and other social impact initiatives, Yen-Lu devotes his time serving both society and the nation in his various capacities.
He is on a life mission to help bring about a kinder, gentler, more inclusive, more just, and sustainable world.
About Asia Institute of Mentoring 
Asia Institute of Mentoring (AIM) is a non-profit volunteer based organization with a mission to bring mentoring to the spotlight in Asia, raise the quality of mentors and the standard of mentoring, bringing mentoring to all facets of society to impact millions of lives. 
We are committed to create an Asia-based people-powered mentoring movement to move people … to learn, to share, to give forward, to transform, to harness the deep human potential, and create social impact – bringing about a kinder, gentler, more inclusive, just and sustainable world for all.
Join us as a member here.