The War for Talent and Workforce Solutions in the new Reality | Leadership Series
19/10/2021 20:00

to

19/10/2021 21:00

(

Asia/Singapore

)
---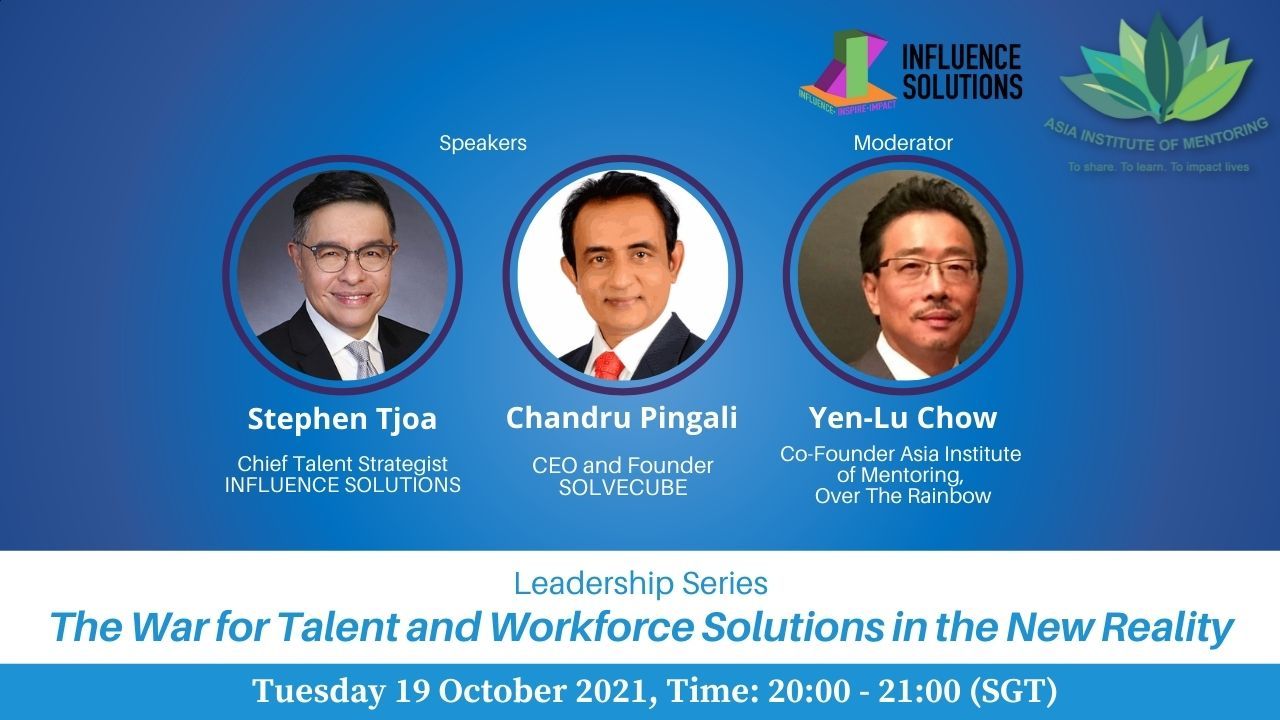 AIM x ISPL Leadership Series 
The War for Talent and Workforce Solutions in the new Reality 
Date: Tuesday, 19th October 2021 
Time: 08:00 - 09:00 pm SGT (GMT +08)
Log-in details and reminders will be emailed by Zoom (under AIM SG name) automatically following your registration. Please do look for them under your spam or junk mail folders in case you don't see them and whitelist/add to safe list our email: hello@asiainstituteofmentoring.com to receive the login, news & updates.
If you can't attend the session, do sign up to receive the replay link which will be emailed afterward to all those that have registered.

Synopsis
Imagine, if you will, near zero employee organizations in the traditional sense of "employment" might be the reality for tomorrow. Permanent headcount, tenure and work experience may be substituted with a more agile, and more responsive approach to strategic and business demands. Performance will be dictated by the achievement of desired outcomes and perhaps not demonstrated by historical milestones.
Many organizations today especially, in the consulting space, manage their talent requirements by "acqui-hiring" specialist strategists in combination with adaptive intelligent technologies to deliver the intended outcomes. With the new reality upon us, accelerated by the global pandemic, the potential for digital talent matchmaking platforms and AI (ie, standing for both Adaptive and Artificial Intelligence) systems will play an essential role in the digital value chain for talent acquisition and deployment.
Markets are beginning to understand the power of cutting through traditional hierarchies in place of agility and speed to generate value. The war for talent will be supplemented by gig economy workers and domain experts/strategists on demand. The call to action for organizations and people professionals is what I would refer to as my "ABC Talent Model" to manage your workforce solutions for the future:
A) Spring to action as the future of work is here to say and accelerating everyday as situations unfold in the global landscape
B) Be ready for change as the price of being constrained by conventional rules will not win the war for talent
C) Embrace technology and all its potential, but never lose your focus on people!
Yen-Lu Chow is Executive Chairman, WholeTree Foundation; Co-Founder and Executive Chairman, Asia Institute of Mentoring; Founding Partner, Fatfish MediaLab; Executive Mentor, YSI SEA; and founder of the Deep Human Movement.

Yen-Lu is a former Apple Distinguished Technologist, serial entrepreneur, angel investor, mentor and advisor, social innovator, and humanist. Yen-Lu's career spans nearly 40 years in the tech, media, venture capital, and more recently social entrepreneurship and philanthropy.


With the launch of his family foundation and other social impact initiatives, Yen-Lu devotes his time serving both society and the nation in his various capacities. He is on a life mission to bring about a kinder, gentler, more inclusive, more just and sustainable world.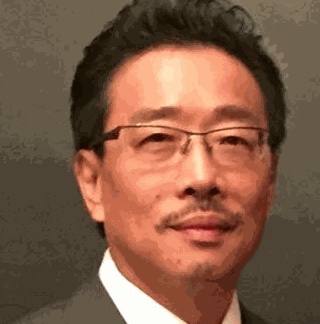 About Asia Institute of Mentoring 

Asia Institute of Mentoring

(AIM)

is a non-profit organization with a mission to bring mentoring to the spotlight in Asia, raise the quality of mentors and the standard of mentoring, bringing mentoring to all facets of the society to impact millions of lives.

It is committed to creating an Asia-based people-powered mentoring movement to move people … to learn, to share, to believe, to give forward, to transform, to harness the deep human potential, and create social impact – bringing about a kinder, gentler, more inclusive, just and sustainable world for all.
Join us as a member here.