The Creation of Cinewav - the Largest Cinema in the World | Venture Creation in Asia | Entrepreneurship Series
Event registration is closed.
Log-in details and reminders will be emailed by Zoom (under AIM SG name) automatically following your registration. Please do look for them under your spam or junk email folder in case you don't see them and add our email hello@asiainstituteofmentoring.com to your safe list/whitelist to receive the login, news & updates.

Synopsis
In this Venture Creation in Asia Fireside Chat, we bring together Founders | Entrepreneurs and Investors | Angels | Mentors | Venture Builders in a moderated fireside chat to share stories of venture building - highlighting the fact that venture building is a sustained and team-based effort.
In this fireside chat, Yen-Lu Chow, AIM's founding executive chairman, will moderate the session with Jason Chan and Christian Lee, the founders of Cinewav, an exciting technology-powered cinematic experience startup with an emerging global footprint.
Cinewav is a Singapore-based startup that offers immersive cinematic experiences in unique environments through pioneering and patented technology. Its mobile app seeks to provide a new scalable audio solution for outdoor cinema and enables users to pair their favorite headphones with high quality audio in sync with any projected film. Empowering event organizers to make the most of novel spaces and curate fuss-free experiences, Cinewav also offers an inbuilt movie library with titles from leading film studios to bring the best cinematic sequences to the big screen. 
Cinewav co-founders Jason Chan and Christian Lee are filmmakers (BananaMana Films) who created the award-winning feature film, Jimami Tofu, which currently holds the title of the longest running film in Singapore cinemas. On their film distribution journey they encountered many inefficiencies that markedly reduced profits for filmmakers or the cinema experience for audiences. The idea for Cinewav pounced on them while showing their film at the Singapore Botanic Gardens when they realized most of the audience didn't get to experience a high quality audio mix. Silent cinema was already around but they wondered whether they could deliver the film's audio to everyone's mobile phones in high quality and keep it perfectly in sync.
As they developed the synchronization technology, they also realized that many problems for non-theatrical screenings could be solved: contactless ticketing, content delivery, discovery of new films, scaling of audio (up or down), flexible arrangements for screens, transparent reporting of actual viewers and a low cost way to monetize audio-visual events in open public spaces. 
Speaker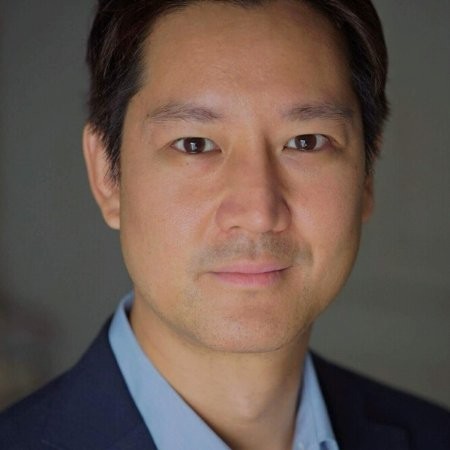 Co-founder Cinewav; Medical Doctor; Actor
Jason started off his career as a medical doctor, went on to study acting at NIDA, Sydney before landing his first major role as the Green Samurai Ranger in Power Rangers Ninja Storm.
Soon after he moved to Singapore for multiple film, TV and theater roles. However, he always had an urge to tell his own stories and started a production company with the aim of creating films and TV series.
With this next pivot into a tech startup, Cinewav, he joins his Co-founder to solve the last missing piece of content creation: distribution and exhibition.
Speaker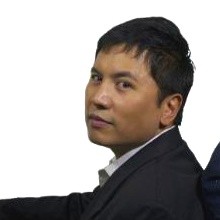 Co-founder Cinewav; Actor; Award Winning Movie Producer
Christian graduated from the William Esper Acting Studio in New York. In 2004 he won the Best Actor award at the Rome Italy Asian Film Fest 2004 for the Film "Outsiders".
Christian is an award winning movie producer, for Best Family Feature at the Houston International Film Fest 2008 for the Chinese movie "Slam", and the original executive producer for the NBA China Television Series "Made in NBA".
After Co-creating the longest running film in Singapore cinemas, Jimami Tofu, he and Co-founder, Jason Chan, turned to the tech world to solve film distribution with Cinewav.
MODERATOR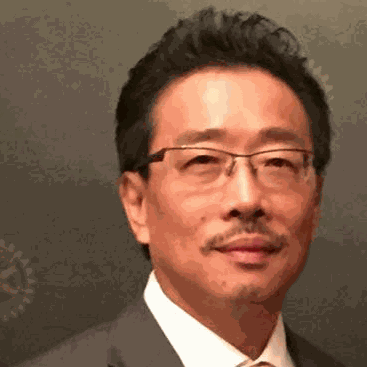 Founding Executive Chairman WholeTree Foundation; Over-The-Rainbow; Asia Institute of Mentoring; Founding Partner Fatfish MediaLab; Executive Mentor YSI SEA; Founder of the Deep Human Movement
Yen-Lu's career spans nearly 40 years in the tech, media, venture capital, and more recently social entrepreneurship and philanthropy. A former Apple Distinguished Technologist, he is a successful entrepreneur with multiple tech start-ups and an active angel investor, spending many years mentoring and advising entrepreneurs, young businesses and serving on government panels on innovation. He served as a director of Business Angel Network SEA, executive mentor and adjunct professor to NUS Enterprise, mentor to INSEAD, numerous panels on entrepreneurship and innovation internationally, including IDA / SPRING, A*STAR, NRF, GMIC, NUS StartUp@Singapore, NUS Social Venture Competition, NTU Idea Inc, Thailand National Business Plan Competition, CrowdSourcing Week, etc. 
In a fast-paced world where the only constant is change, he believes there is an urgent need for each of us to draw on our strengths and creative potential as human beings, to connect with our higher self and our deeper purpose to contribute towards humanity in a positive and impactful way. He enjoys building ecosystems and mobilizing the community to create positive social change. As an early pioneer in the application of AI, he also has a strong base in the tech space. With the launch of his family foundation and other social impact initiatives, Yen-Lu devotes his time serving both society and the nation in his various capacities.
He is on a life mission to help bring about a kinder, gentler, more inclusive, more just, and sustainable world.
About Asia Institute of Mentoring 
Asia Institute of Mentoring (AIM) is a non-profit volunteer based organization with a mission to bring mentoring to the spotlight in Asia, raise the quality of mentors and the standard of mentoring, bringing mentoring to all facets of society to impact millions of lives. 
We are committed to create an Asia-based people-powered mentoring movement to move people … to learn, to share, to give forward, to transform, to harness the deep human potential, and create social impact – bringing about a kinder, gentler, more inclusive, just and sustainable world for all.
Join us as a member here.