Leading During a Crisis - Lessons from the War Zone: A UNACOV Leadership Webinar
04/11/2020 19:00

to

04/11/2020 20:00

(

Asia/Singapore

)
---
A UNACOV EVENT

Date: Wednesday 4th November
Time: 19:00 - 20:00 (GMT+8) Register
Synopsis
The conflict in Northern Ireland claimed over 3,500 lives and injured more than 50,000 others. More than 300,000 British soldiers were deployed into Northern Ireland during the conflicts. Leading at any time is tough and in a crisis, tougher than ever. Surprisingly, leadership lessons learned on battlefields are highly adaptable to businesses and organizations struggling with challenges like the need to adapt to the COVID 19 world. To be successful, leaders must inspire others, create unity, and complete the groundwork to enable teams to deliver.
In this session
retired British soldier
,
James Fulford Talbot
will draw from his experience on the battlefield and parallel those to the environment we are facing today and:
- Describe skills and techniques
that can be used right now to help your business succeed. 
- Illustrate the building blocks
of success that can be taken from the battlefield to your business. 
- Highlight the areas your organization can focus on
to identify those two or three actions you can take right now that can the biggest impact.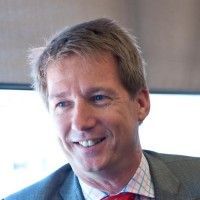 James is an experienced business leader who before starting a successful commercial career, learned his leadership skills in the British Army, serving for 17 years and deploying on operations to a number of conflict zones.

James has worked in large multi-national corporates before becoming a co-founder of Vexamen – a business consultancy that helps SMEs improve performance rapidly.

James is a firm believer that the vast majority of people want to be successful and it is a leader's job to enable them to be so.  
Asia Institute of Mentoring (AIM) is a non-profit organization with a mission to bring mentoring to the fore in Asia, raise the quality of mentors and up the standard of mentoring, bringing mentoring to all facets of the society to impact millions of lives.