Helping Mentees Cope with a New Reality - a Virtual LEARNING CIRCLE Series (complimentary)
22/10/2020 17:00

to

22/10/2020 18:00

(

Asia/Singapore

)
---
Date: Thursday 22nd October 2020
Time: 17:00 - 18:00 (GMT+8)
Helping Mentees Cope with a New Reality
An AIM Learning Circle Event 

We live in a time of unprecedented change and disruption at many levels in people's lives. As mentors we meet many people who are unsettled and need to recalibrate and re-evaluate their lives. 
What do you need to do as a mentor to support this process of life transition? 
How do you help your mentee cope with change especially during this time of unprecedented disruption? 
What can mentors do to support their mentees to navigate change? 
Facilitators: Dr Kate Lazarenko & Monica Menon
Note: limited attendance. For an effective discussion, we need a minimum of 10 Pax and will be limited to 25 Pax. 
Digital health consultant, lecturer, advisor, mentor
Kate spent the last 14 years working in digital health/IT space. Having worked on various IT projects and implementations in the healthcare ecosystem, she has always been passionate about utilising digital channels to deliver change and transformation from a patients' perspective. This translated into using design thinking to enable various organisations to find efficient and cost-effective ways to transform their business, products and services in the healthcare space. 
Kate is an Adjunct Lecturer at the Smart Health Leadership Centre at the National University of Singapore's Institute of Systems Science, where she teaches digital leadership and health service transformation programmes. The centre aims to assist stakeholders across the broad health ecosystem to transform the future experience of health through data, technology and innovation. 
Being passionate about mentoring, Kate is going to lead the discussion about the importance of helping mentees cope with the new world condition and giving back to society.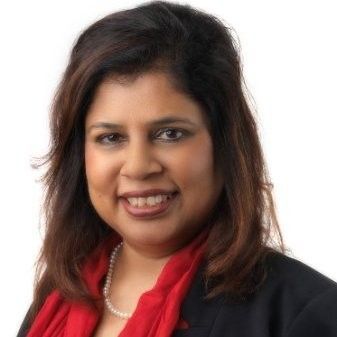 Monica is the Founder of RITE Preschool, Medan Indonesia, Founder of Words Worth T & L and Education and Adjunct Lecturer/Tutor and Practicum Supervisor with National Institute of Education, Pedagogy expert, Curriculum Designer and Regional Teacher Trainer for Cambridge Assessments and Hodder Education (UK).
The Learning Circle Series are peer-learning sessions conducted by the Asia Institute of Mentoring. They are small group facilitated meetings where we encourage sharing and draw upon the wisdom of our mentoring community.
Asia Institute of Mentoring is a non-profit organisation committed to creating an Asia-based people-powered mentoring movement to move people … to learn, to share, to believe, to give forward, to transform, to harness the deep human potential, and create social impact – bringing about a kinder, gentler, more inclusive, more just and sustainable world for all.