Healing & Reconciliation - Fireside Chat | AIM+OTR | Well-Being Series
20/11/2021 10:30

to

20/11/2021 12:00

(

Asia/Singapore

)
---
Well-Being Series
Healing & Reconciliation - Fireside Chat | AIM+OTR
     Date: Saturday 20th November 2021
Time: 10:30 am - 12:00 pm (SGT)

Log-in details and reminders will be emailed by Zoom (under AIM SG name) automatically following your registration. Please do look for them under your spam or junk email folder in case you don't see them and add our email hello@asiainstituteofmentoring.com to your safe list/ whitelist to receive the login, news & updates. 
If you can't attend the session, do sign up to receive the replay link which will be emailed afterward to all those that have registered.
Healing & Reconciliation - Fireside Chat | AIM+OTR Well-Being Series

At this event, Roslina will be introducing the Healing & Reconciliation (H&R) modality, which is one of the tools within the Non-Violent Communication (NVC) Mediation framework, and often deployed in situations where an individual wish to reconcile with another who is unable to be present, either because of death, or mental / physical incapacity.

NVC Mediation had been used extensively in the past decades in war zones, during civic unrests, and for family court disputes. The H&R modality is a private 1-on-1 conversation where an individual is gently guided through an intimate conversation where the deepest yearnings of their soul (vis-a-vis this other individual) finds expression.

Post this introductory event, Roslina will be available for one 1-on-1 session with members of the community who may benefit from Healing & Reconciliation at this stage of their grieving journey. As part of the pay-it-forward gift economy, there is no monetary fee for the post-event session.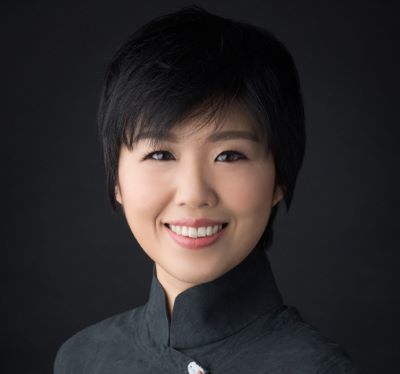 Roslina Chai is a Lawyer by training and a 6-times entrepreneur, she is today a Nonviolent Communication (NVC) Mediator, a Compassion Convener (facilitator, speaker, mentor), and an Executive Doctoral Candidate researching the nexus of human needs, value architecture and corporate governance in the digital domain.
For the past decade, Roslina has spoken on human flourishing, human rights, leadership, entrepreneurship, and innovation in four continents. Most recently in Singapore, she spoke with CNA on three separate occasions on the topics of compassion during Covid-19, compassion in the workplace, and compassionate parenting.

Asia Institute of Mentoring
(AIM)
is a non-profit organization with a mission to bring mentoring to the spotlight in Asia, raise the quality of mentors and the standard of mentoring, bringing mentoring to all facets of the society to impact millions of lives.
It is committed to creating an Asia-based people-powered mentoring movement to move people … to learn, to share, to believe, to give forward, to transform, to harness the deep human potential, and create social impact – bringing about a kinder, gentler, more inclusive, just and sustainable world for all. Join us as a member here.