Ecosystem Building for Sustainability | Green Career Series
Event registration is closed.
Log-in details and reminders will be emailed by Zoom (under AIM SG name) automatically following your registration. Please do look for them under your spam or junk email folder in case you don't see them and add our email hello@asiainstituteofmentoring.com to your safe list/whitelist to receive the login, news & updates.

Synopsis
Sustainability communication is a challenge organizations of all sizes and in every industry face. From community building to greenwashing countering, how can we create a vibrant and sustainable community, and maintain it efficiently and effectively? 
In this fireside chat, Yen-Lu Chow, AIM's founding executive chairman, will moderate this fireside chat - with Michael Yinn, Founder of TrinityEco, Rahul Singh, Best selling Author & ESG Thought Leader, and Syed Mubarak, Head of ESG Committee Smart Cities Network - on navigating this complex landscape, to create an ASEAN-wide ecosystem for Sustainability.
Speaker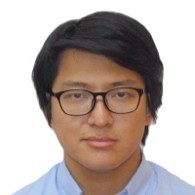 Founder of TrinityEco Pte Ltd
Throughout his career, he received the entrepreneurship award in Scotland in the O&G category for starting his own company YP Technologies Ltd 5 years ago. Michael is working with various consultancies such as Sodamind, Valores Global, GAC Enterprise and Padang & Co to advise startups and corporates to explore collaborations and create business opportunities for the startup communities.
In his pastime, he enjoyed generating content for sustainability groups and is currently the Admin of non-profit group SMART Cities Network green financing WhatsApp / Telegram group, Sustainability tech FB group, Nature Chat FB group and Mother Earth podcasts in Clubhouse.
Speaker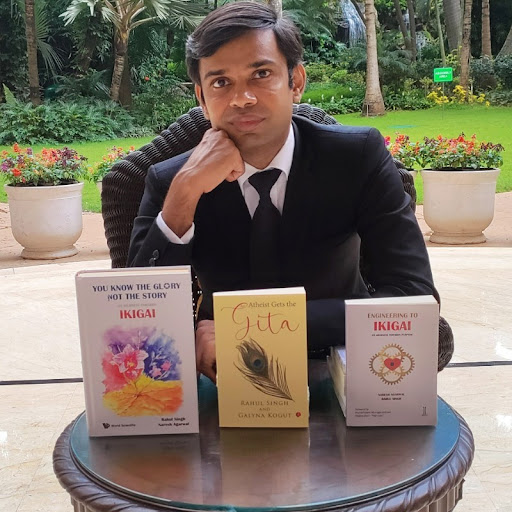 Best selling Author & ESG Thought Leader

Rahul is an expert at connecting three Is – Ideas, Insights and Individuals. Hailing from Ayodhya, he received a full scholarship to study B.Eng. (Honours) at Nanyang Technological University, Singapore, and has an MBA from IIM Bangalore. He regularly speaks at corporations and universities on topics that concern millennials such as careers in the 21st century, conscious capitalism and cross-cultural understanding. He has authored An Atheist gets the Gita, Engineering to Ikigai and You Know the Glory, Not the Story.  
Some of the programs I have done in the past include: ESG - Putting Purpose back in Finance
ESG is the biggest change in Finance since the invention of paper currency. Environmental, Social, and Corporate Governance (ESG) is an evaluation of the finance industry's collective conscientiousness for social and environmental factors. Through the course of human history, money became an end in itself, losing its primary goal of medium of exchange, store or value, and unit of accounting. The Banking and Finance industry accelerated this pace of money accumulation paying no heed to the environmental and social impact. For the longest time Banking and Finance industry distanced itself from the consequences of what it financed – be it polluting coal mines, damaging wars, or factories employing child labor. 
As Millennials become an increasingly larger proportion of consumer demographics as well as workforce, there has been a clamor for sustainability. Today people demand Performance with a purpose. People and Planet have become as important as Profit in what is now known as Triple bottom line.
Speaker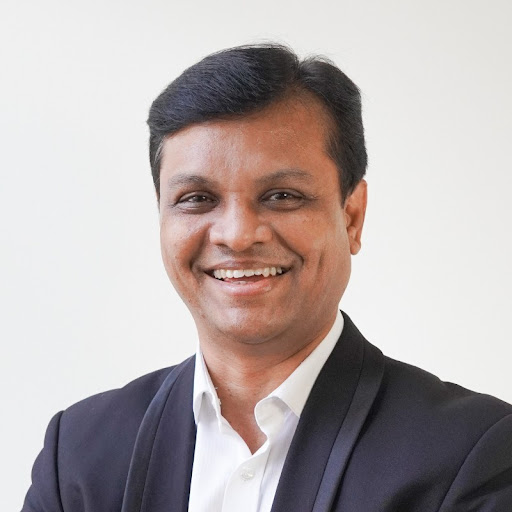 Head of ESG Committee, Smart Cities Network

Key focus areas are ESG/Sustainability, Digital Transformation, Decarbonization, Training, Mentoring and Deep Tech development to commercialization. Syed has more than 30 years of strategic leadership experience in ESG/Sustainability, Engineering, Facilities Management, Asset Management and Business development in Asia across multiple business sectors- hospitality, corporate real estate, commercial, industrial, manufacturing, institutional and healthcare. 
He was the Executive Director at Sands China, providing strategic and operational leadership in managing teams on environmental and engineering activities for 35 million sq.ft of integrated resorts. He pivoted the execution of sustainable development goals (SDGs), sustainability reporting (ESG) as well as rating systems like DJSI, Sustainalytics, Bloomberg ESG, CUHK BSI, FTSE4Good, etc.
He played a key role in the design and implementation of 250+ energy and water efficiency and renewable energy projects across Asia to deliver 250 million kWh energy reduction, 200,000 MTCO2e Carbon Reduction, 300+ million gallons of water savings annually. Initiated more than 100+ stakeholder engagement programs resulted in 300,000+ green actions towards waste reduction, recycling and behavioral change to build a sustainable future. Implemented first food waste to bio water technology, banning shark fins at Sands China. 
Syed is associated with professional affiliations such as SEAS, ASHRAE, IFMA, Smart Cities Network, BritCham, ISSP, SEAS, USGBC, SGBC, IFMA, Singapore Compact CSR, etc. 
MODERATOR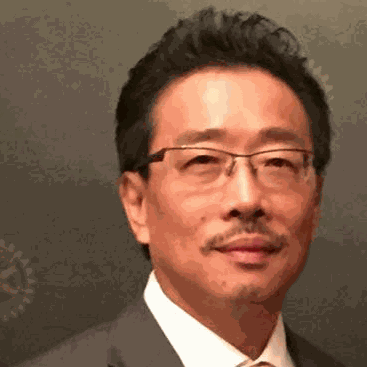 Founding Executive Chairman WholeTree Foundation; Over-The-Rainbow; Asia Institute of Mentoring; Founding Partner Fatfish MediaLab; Executive Mentor YSI SEA; Founder of the Deep Human Movement
Yen-Lu's career spans nearly 40 years in the tech, media, venture capital, and more recently social entrepreneurship and philanthropy. A former Apple Distinguished Technologist, he is a successful entrepreneur with multiple tech start-ups and an active angel investor, spending many years mentoring and advising entrepreneurs, young businesses and serving on government panels on innovation. He served as a director of Business Angel Network SEA, executive mentor and adjunct professor to NUS Enterprise, mentor to INSEAD, numerous panels on entrepreneurship and innovation internationally, including IDA / SPRING, A*STAR, NRF, GMIC, NUS StartUp@Singapore, NUS Social Venture Competition, NTU Idea Inc, Thailand National Business Plan Competition, CrowdSourcing Week, etc. 
In a fast-paced world where the only constant is change, he believes there is an urgent need for each of us to draw on our strengths and creative potential as human beings, to connect with our higher self and our deeper purpose to contribute towards humanity in a positive and impactful way. He enjoys building ecosystems and mobilizing the community to create positive social change. As an early pioneer in the application of AI, he also has a strong base in the tech space. With the launch of his family foundation and other social impact initiatives, Yen-Lu devotes his time serving both society and the nation in his various capacities.
He is on a life mission to help bring about a kinder, gentler, more inclusive, more just, and sustainable world.
About Asia Institute of Mentoring 
Asia Institute of Mentoring (AIM) is a non-profit volunteer based organization with a mission to bring mentoring to the spotlight in Asia, raise the quality of mentors and the standard of mentoring, bringing mentoring to all facets of society to impact millions of lives. 
We are committed to create an Asia-based people-powered mentoring movement to move people … to learn, to share, to give forward, to transform, to harness the deep human potential, and create social impact – bringing about a kinder, gentler, more inclusive, just and sustainable world for all.
Join us as a member here.