Developing Your Leadership Voice | Leadership Series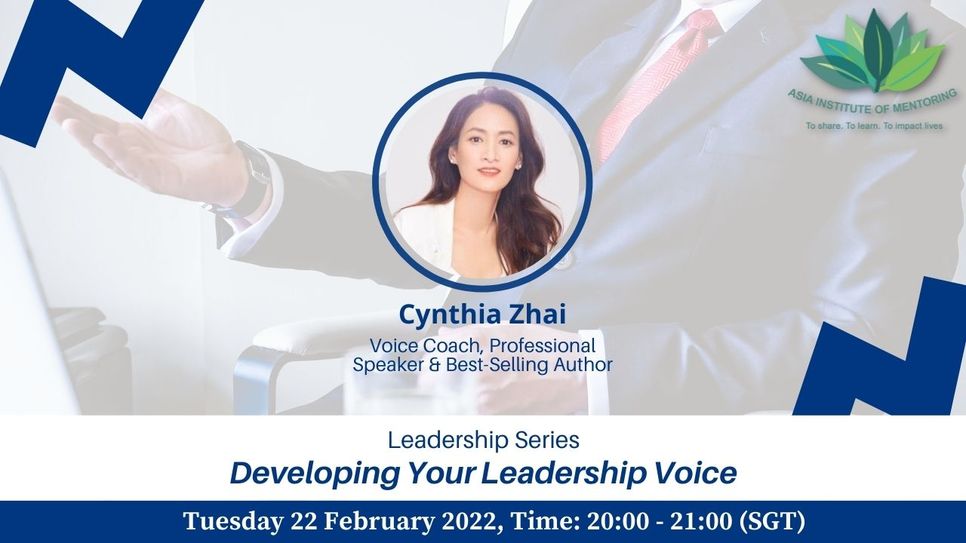 Log-in details and reminders will be emailed by Zoom (under AIM SG name) automatically following your registration. Please do look for them under your spam or junk email folder in case you don't see them and add our email hello@asiainstituteofmentoring.com to your safe list/whitelist to receive the login, news & updates. 
If you can't attend the session, do sign up to receive the replay link which will be emailed afterward to all those that have registered.
 Synopsis
You may have worked on your leadership skills or even your professional image. Nevertheless, the moment you open your mouth to talk, your voice can reassure or can negate others' impression of you. 

Does your voice work for you in commanding attention and respect, getting your message across, and motivating people? It's not only what you say, but how you say it. As a leader who wants to make an impact, you can not overlook this powerful tool, your voice. Your voice could help you establish credibility, command respect, and convey your authority. 

This session helps you tap into the great potential in your voice and equips you with tools to develop a voice with confidence, credibility & influence.

What will you learn? 
> Improve your vocal image to sound polished, professional, and powerful 
> Speak with a powerful voice to command attention and respect 
> Master the airflow while speaking to sound consistently powerful 
> Manage your voice to sound calm and in control under stress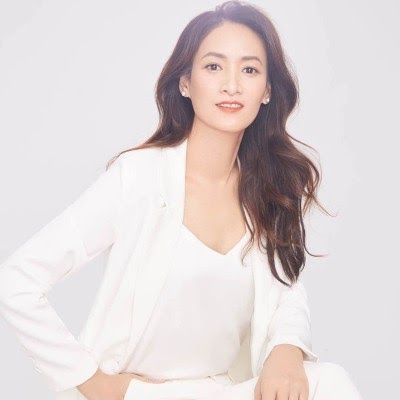 Cynthia Zhai is a Voice Coach, Professional Speaker (CSP) and Best-Selling Author. She's also a TEDx speaker. Cynthia has helped Senior Executives from 46 countries across 5 continents with their voices to speak with impact and conviction, engages and inspires people to embrace change and take action.
Cynthia has been a professional speaker and coach for the past 18 years and her engagement spans 5 continents in countries as United States, The Netherlands, Finland, Portugal, Spain, Argentina, Egypt, Singapore, Malaysia, Hong Kong, Macau, mainland China, India, Vietnam, Thailand, The Philippines & Brunei. She has appeared on USA Discover Your Talent Show, Singapore Radio Program 938Live 4 times, Hong Kong Radio 3 and Malaysia Business Radio BFM as a guest speaker on Voice.
Cynthia has spoken to more than 20,000 audience members across industries, from the world's top MNCs as Google Asia Pacific, HSBC Singapore, Procter & Gamble International Operations Southeast Asia Singapore Branch, to Government bodies as British High Commission Singapore, Singapore Air Force.
About Asia Institute of Mentoring 

Asia Institute of Mentoring (AIM)
is a non-profit organization with a mission to bring mentoring to the spotlight in Asia, raise the quality of mentors and the standard of mentoring, bringing mentoring to all facets of society to impact millions of lives. 
It is committed to creating an Asia-based people-powered mentoring movement to move people … to learn, to share, to believe, to give forward, to transform, to harness the deep human potential, and create social impact – bringing about a kinder, gentler, more inclusive, just and sustainable world for all.

Join us as a member here.