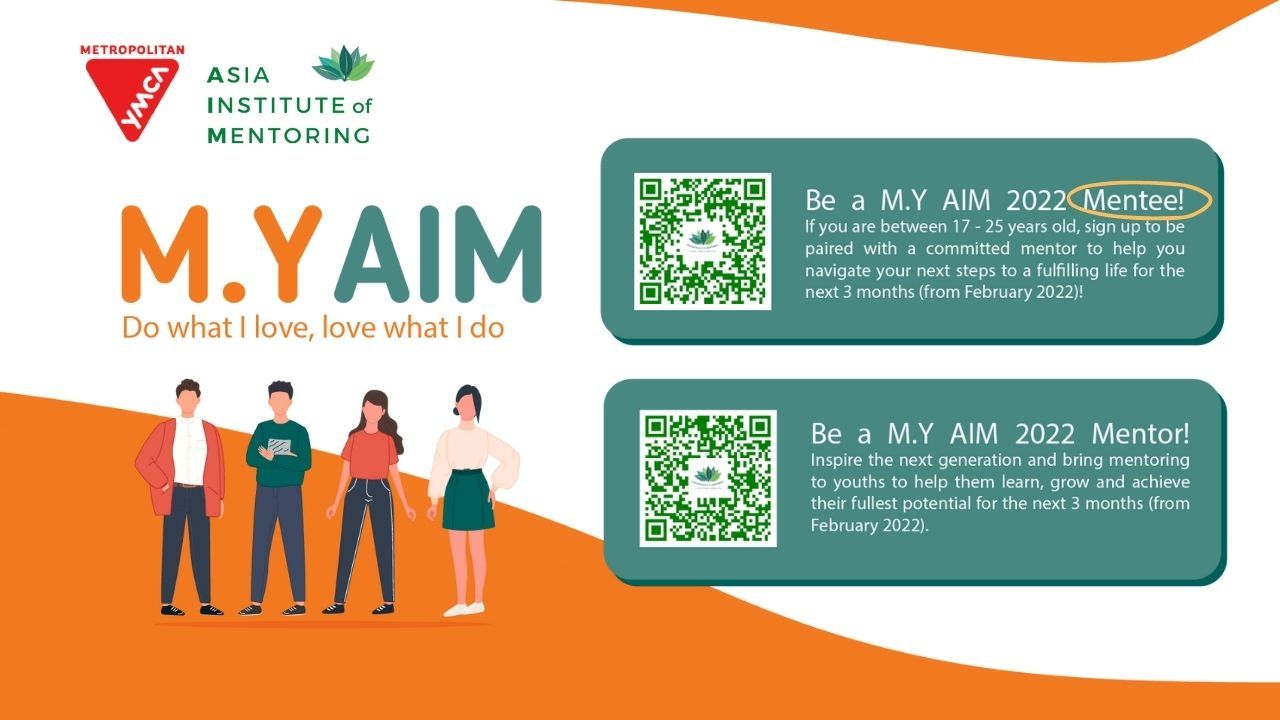 Be a M.Y AIM Mentee
M.Y

AIM is a Youth Mentorship Movement by Metropolitan YMCA (MYMCA) and Asia Institute of Mentoring (AIM)
to help to bridge the gap between youths (17 - 25 years old) and their career aspirations through mentoring. We hope to support them in their growth journey to discover more about themselves in doing what they love, loving what they do.
We are inviting youths who are searching for dedicated mentors to guide the process of discovering your career aspirations, motivate you to develop a career action plan and debunk any limiting beliefs so that you can be on the road to achieving your goals and aspirations.

The program aims to create a trusted, safe and non-judgmental environment for you to share your thoughts and opinions openly.
Sign up as a M.Y AIM Mentee today by filling up your details via the form below. We will get in touch with you by the 1st week of February 2022. Thank you.
Our next intake will commence on 17 February 2022.
Registration will close on 31 January 2022.