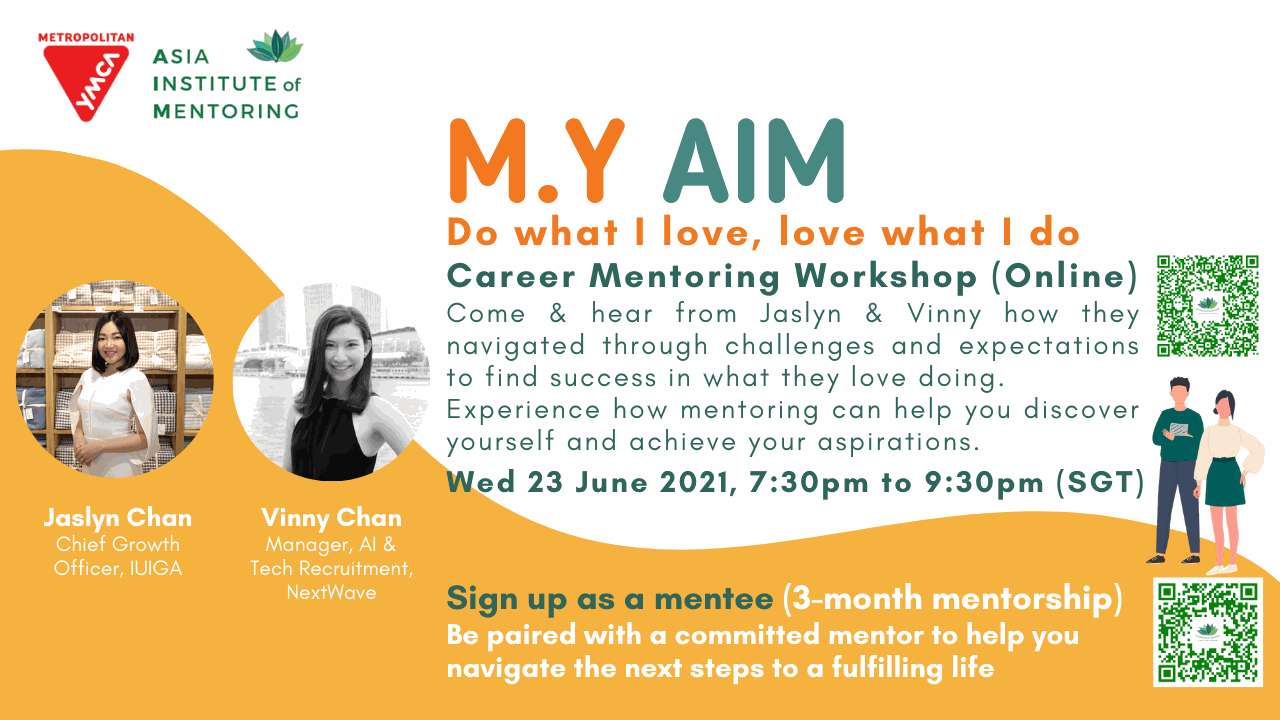 Be a M.Y AIM Mentee
M.Y AIM is a Youth Mentorship Movement targeted at 17-25 years old youths.
It is a collaboration between
Metropolitan YMCA
(
MYMCA
)
and
Asia Institute of Mentoring (AIM) to bring Mentoring to Youths
to help them learn, grow and achieve their fullest potential. Through M.Y AIM, we hope to see young people discover more about themselves in doing what they love, and loving what they do.
This

program

is recommended for those interested to work with industry professionals as mentees to help them
discover their career aspirations, motivated to develop a career action plan to achieve their goals and aspirations, and passionate about paying it forward. This 3-month mentorship journey will be facilitated via a trusted, safe, non-judgmental environment for youths to share their thoughts and opinions.
Sign up as a
Mentee
today by sending your details via the form below. We will get in touch soon with you. Thank you.
Registration closes
on
June 10th
, 2021.
(All information shared here is kept private and confidential).
Join us 23rd June @7:30 pm for a special workshop here where you will get to:
1. Hear from young professionals guests speakers who navigated through challenges and social expectations to find success in what they love to do
2. Experience group mentoring from industry leaders
3. Find out what being supported by a mentor is like