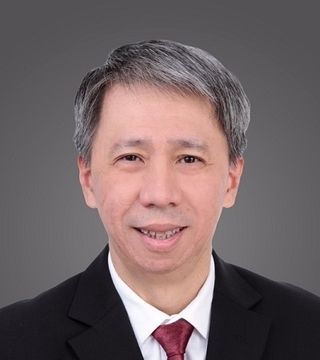 Goh Kam Weng
I am a strong believer in people development. In my career that spanned over 3 decades, I have gained tremendously from the coaching, mentoring and general advice from others. I have also coached and mentored numerous people across the world in the past 20 years.

Working with people across Asia Pacific and other parts of the world, I developed a good understanding of working across boundaries and culture. I am now the co-founder of Syner-Catalyst Pte Ltd, a company that specializes in providing ERP as a service.

Kong Yew Kiin
As the co-founder of Advo Education Centre, I have worked and transformed thousands of lives, ranging from teenagers to working professionals for the past 12 years. We have been featured in several media features such as Channel 8's 'Frontline', The New Paper, etc. Not only that, I have been invited as the keynote speaker for various educational events as well as career seminar in top universities NUS, NTU, etc.
I am a strong advocate for the philosophy of "Dreams cannot be delayed", I am working closely with individuals with strong desire to live their dreams on an accelerated path, which I term to be the "Compressed Success Path"..
Lisa Lee
With a BA in Economics, I started my career in marketing, sales and public relations. In 2000, I established a business in the beauty industry, conducting regular training and workshops in health, beauty and grooming. In 2017, while in Australia, I embarked on a new path to be a Certified Practitioner in Coaching at The Coaching Institute, Melbourne. I am mainly based in Singapore in health & beauty consulting, and life coaching & mentoring. I am also a devoted yoga practitioner and piano teacher. It is my belief that we find true health when all aspects of our lives – physical, mental, and spiritual - are in holistic balance. I am deeply committed to sharing compassion, love, courage and joy. I am guided by the precept that internal health and beauty will be reflected externally.

Yeo Kok Hwa
Yeo KH's profession began 4 decades ago in the oil & gas industry, bringing with him 3 decades of overall corporate management experiences with European MNCs for Asia regional business operations. He held various leadership roles as a director for a group of companies, executive director for operations, commercial and senior project director, marketing and HSE (SEA) officer for APAC with cross-cultural exposures. In addition to his Corporate Management Generalist's experiences, Yeo KH is also an Industrial-Organizational Psychologist, Professional Counsellor (corporate and community), Career & Behavioral Counsellor, Leadership Coach and Advanced Certificate Trainer and Assessor (ACTA) with his passion in leadership and organization development. Yeo KH offers leadership development, and guidance (coaching, counselling & mentoring), organizational behavioral counselling, corporate/community training. Yeo KH is also a business clinic mentor.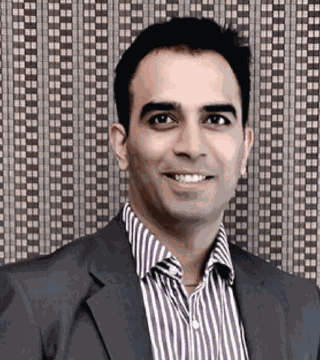 Sandeep Chanana
Sandeep is currently the APAC HR Manager for a Japanese Multinational and comes with close to 15 yrs experience in the People side of M&A, Change Management, Mentoring & People Leadership oriented roles. Sandeep is a keen learner, and a active keynote speaker at various HR forums. His core interests lie in Business Transitions, Cultural integration, digitisation & transformation. Sandeep is motivated to give back to the society through "AIM" by combining his skills of (a) a Mentor, a skill that he has learned by receiving mentoring over the last few years, (b) a Coach, the skill he has picked up while on job as a People leader, (c) a consultant, his daily scope of work warrants him to understand the needs and deliver & (d) a counsellor, wherein the need to target the emotional side of the relationship plays a major role. In his free time, Sandeep is actively involved in Mentoring within the HR community and enjoys training with the Singapore Special Olympic Badminton team.
Leon Toh
Leon Toh is the executive director of impact investment holdings company, Damson Capital in Singapore. He has dedicated his career to supporting social entrepreneurs seeking to create sustained positive change through enterprise. Damson focuses on social impact investments, enterprise development, and impact innovation within Asia. Leon serves on the Board for a Renewable Energy company in Sri Lanka, supporting small and marginalised farmers. Previously, Leon was a management consultant with Accenture, a petrochemical price reporter with the Independent Chemical Information Service (ICIS) and did research in East Timor with Monash University on Coffee Farming households.