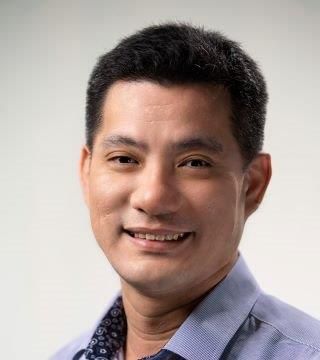 Ethan Tan
Life can only be understood backwards; but it must be lived forwards. That is incredibly stressful, because going forward involves uncertainty, volatility and learning to grow. That is incredibly liberating because it means … history isn't your destiny. Past experience should be a springboard to your future, not chains of status quo. You can be a better you. One can successfully go at it alone, but having good mentors certainly make the path easier. I am firmly dedicated to creating Asia Institute of Management, to dedicate time and energy to kick off a movement to develop 10,000 mentors to be the change in order to drive social impact, so that we can be the better version of all of us.

Tricia HT Tan
Diagnosed with depression and bipolar disorder more than 10 years ago, I lost my life savings, marriage and family in the most intense phases of my crises.
Previously from the public education and health sector, I had spent more than 20 years' teaching, counselling and coaching youths and parents from different socio-economic and cultural backgrounds. My mental illness robbed me of my dignity, personal agency and left me disempowered and lost. A book by Dr. Emma Bragdon changed my life. In less than 2 years, I made remarkable recovery after I took charge and practised integrative mental healthcare techniques. I went to the United States to train under Dr Bragdon where I learned that my mental health crises is actually a journey of personal transformation and growth, aka spiritual emergence(y) - a framework new to Asia but not to be confused with religiosity. Currently, as Asia's first Spiritual Emergence Coach® and Gallup Strengths Coach®, I use my lived experience to help others on their recovery, transformation and growth journey.
Sailesh Thanki
I have a deep passion for customer service and having over 28+ years of experience, I feel I have the right attitude and skills needed for me to be able to connect with anyone and build a rapport with them. As an engineer, I got to learn the value of mentoring when I got mentored while just being transitioning into a management role. That experience had so much impact that I started adopting it in my life. Since 2006, I have mentored a number of people and I feel that has a positive influence in their life and for me, it gives me a sense of achievement. My approach is to help find the strengths of individuals who approach me and through regular meetups and sessions, help find their blind spots, strengths and nurture their natural passion and help them excel at it. I also do counseling occasionally and it is something I am passionate about. I will take it up as my full time career post retirement along with mentoring.

Daniel Yeo
I have twenty-six years of corporate experience in the medical technology/pharmaceutical industries. Out of which sixteen were spent in the world's leading American and German multi-national companies in the following areas:
Sales, business development, channel management, sales performance enablement and organization development. (In Asia Pacific regions)
I now run and partner a consortium of boutique management consultancy companies in Singapore, China and Indonesia. Some of my clientele include, DYSON, DELL, GEELY, KEPPEL Land and Ministry of Education and International schools overseas.
I work with middle to senior leaders in the world so that they become more purposeful, driven, joyful, empathetic and successful in their personal and professional lives. Tools we utilize include Emotional Intelligence based workshops, Mindfulness practice, Enneagram Personality Profiling and executive coaching.
I am also effectively bilingual in English and Chinese, I speak several southern China dialects and basic Thai.
Yeo Kok Hwa
Yeo KH's profession began 4 decades ago in the oil & gas industry, bringing with him 3 decades of overall corporate management experiences with European MNCs for Asia regional business operations. He held various leadership roles as a director for a group of companies, executive director for operations, commercial and senior project director, marketing and HSE (SEA) officer for APAC with cross-cultural exposures. In addition to his Corporate Management Generalist's experiences, Yeo KH is also an Industrial-Organizational Psychologist, Professional Counsellor (corporate and community), Career & Behavioral Counsellor, Leadership Coach and Advanced Certificate Trainer and Assessor (ACTA) with his passion in leadership and organization development. Yeo KH offers leadership development, and guidance (coaching, counselling & mentoring), organizational behavioral counselling, corporate/community training. Yeo KH is also a business clinic mentor.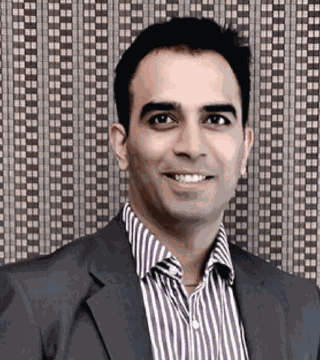 Sandeep Chanana
Sandeep is currently the APAC HR Manager for a Japanese Multinational and comes with close to 15 yrs experience in the People side of M&A, Change Management, Mentoring & People Leadership oriented roles. Sandeep is a keen learner, and a active keynote speaker at various HR forums. His core interests lie in Business Transitions, Cultural integration, digitisation & transformation. Sandeep is motivated to give back to the society through "AIM" by combining his skills of (a) a Mentor, a skill that he has learned by receiving mentoring over the last few years, (b) a Coach, the skill he has picked up while on job as a People leader, (c) a consultant, his daily scope of work warrants him to understand the needs and deliver & (d) a counsellor, wherein the need to target the emotional side of the relationship plays a major role. In his free time, Sandeep is actively involved in Mentoring within the HR community and enjoys training with the Singapore Special Olympic Badminton team.
Leon Toh
Leon Toh is the executive director of impact investment holdings company, Damson Capital in Singapore. He has dedicated his career to supporting social entrepreneurs seeking to create sustained positive change through enterprise. Damson focuses on social impact investments, enterprise development, and impact innovation within Asia. Leon serves on the Board for a Renewable Energy company in Sri Lanka, supporting small and marginalised farmers. Previously, Leon was a management consultant with Accenture, a petrochemical price reporter with the Independent Chemical Information Service (ICIS) and did research in East Timor with Monash University on Coffee Farming households.