Zoom Integration Test (Test)
19/11/2020 17:30

to

19/11/2020 18:30

(

Asia/Singapore

)
Event registration is closed.
---
 Star Performance: Future-Proof Your Career in the Innovation Economy   
A UNACOV Career Webinar
Date: Saturday 21st November 2020
Time: 10:30 am - 11:30 am (SGT)
Log-in details will be emailed to you by 18:00 on the previous day to your registered email. Please do check your junk or spam email folder in case you can't see it.
If you can't attend the session, do sign up to receive the replay link which will be emailed afterward to all those that have registered.

Synopsis
Bell Labs was the center of innovation in the technology space in the seventies and eighties. Researchers working at Bell Labs are credited with the development of radio astronomy, the transistor, the laser, the photovoltaic cell, the charge-coupled device (CCD), information theory, the Unix operating system, and the programming languages B, C, C++, and S. Nine Nobel Prizes have been awarded for work completed at Bell Laboratories. These are very impressive achievements for any organization.
A study was conducted on the work culture at Bell Labs, and what separated the star performer from the average performer at Bell Labs, what was once the most prestigious place of innovation to work anywhere in the world. The answer to this question of what makes a star has since made waves around the world.


Yen-Lu will lead a discussion on this study that attempted to answer these key questions

What separates the star from the average performer?


Are star qualities innate, or can they be learned?


Could a program be designed to turn average performers to stars?


He will show that the qualities that make up a star back then are more relevant than ever as we enter into the age of VUCA - and where the rate of innovation has accelerated as the pandemic has taken hold.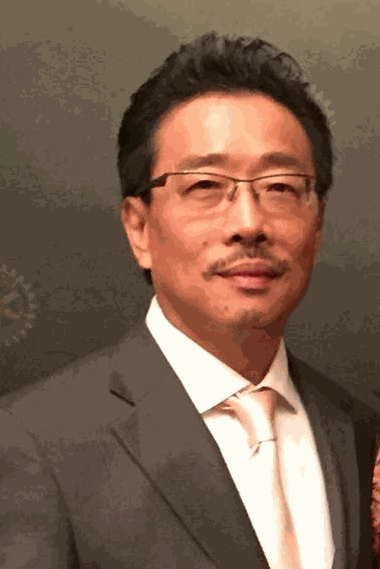 Executive Chairman, WholeTree Foundation; Co-Founder and Director, Asia Institute of Mentoring; Chairman, Singapore Creations; Founding Partner, Fatfish MediaLab; Executive Mentor, YSI SEA; and founder of the Deep Human Movement. Yen-Lu is a former Apple Distinguished Technologist, serial entrepreneur, angel investor, mentor and advisor, social innovator, and humanist.
With the launch of his family foundation and other social impact initiatives, Yen-Lu devotes his time serving both society and the nation in his various capacities. He is on a
life mission
to help bring about a kinder, gentler, more inclusive, more just, and sustainable world.
United Against COVID-19 (UNACOV) is an AIM initiative, bringing together a coalition of partners in a united effort to help those adversely impacted by this pandemic in Singapore, in particular: entrepreneurs, small business owners, the unemployed and in-transition PMETs, as well as public healthcare workers. 
The events are a series of programs to help these individuals overcome the many challenges, and emerge from the crisis stronger and more resilient. Our three program pillars are Crisis Management, Career Resilience, and Personal Well-Being.
Find out more here. 

About Asia Institute of Mentoring 
Asia Institute of Mentoring (AIM) is a non-profit organization with a mission to bring mentoring to the fore in Asia, raise the quality of mentors, and up the standard of mentoring, bringing mentoring to all facets of the society to impact millions of lives. 
It is committed to creating an Asia-based people-powered mentoring movement to move people … to learn, to share, to believe, to give forward, to transform, to harness the deep human potential, and create social impact – bringing about a kinder, gentler, more inclusive, just and sustainable world for all.