What We Want From New Leaders - FIRESIDE CHAT
20/06/2020 10:30

to

20/06/2020 11:30

(

Asia/Singapore

)
---
INVITATION TO OUR INAUGURAL FIRESIDE CHAT 
What We Want From New Leaders
(in a Post-Crisis World)

Date: Saturday 20th June 2020
Time: 10:30-11:30am (SGT)
Panel: John Bittleston, Yen-Lu Chow
Moderator: Lita Nithyanandan
Join John Bittleston, Founder Mentor & Executive Chairman Terrific Mentors International and Yen-Lu Chow, co-founder, Asia Institute of Mentoring, in a fireside chat moderated by Lita Nithyanandan to explore one of the most pressing topics of our time: What We Want From New Leaders (in a Post-Crisis World)?

Log-in details will be emailed to you the day before to your registered email. Please do check your junk or spam email folder in case you can't see it. 
Synopsis
The leadership challenges of our time have been vividly exposed and accentuated by the current pandemic sweeping the globe. In this inaugural fireside chat organized by the AIM United Against COVID-19 (UNACOV) initiative, we will explore many leadership (and mentoring) questions:

What are some of the top qualities we expect from a leader during times of crisis and change?
Do good leaders need to be good mentors too?
Can mentoring help develop a good leader? How?
Does a great leader equate to a great mentor? Why? 
How can we influence more business leaders to become mentors?
How can we find a suitable mentor?
What do you think of the ''pay it forward' approach to mentoring?
Yen-Lu Chow
Yen-Lu
 is the
Executive Chairman o
f the
WholeTree Foundation
;
Co-Founder
and
Director
of Asia Institute of Mentoring,
Chairman
of
Singapore Creations
,
Founding Partner
of
Fatfish MediaLab
,
Executive Mentor
,
YSI SEA
, and
Founder of the Deep Human Movement
.
He is a former Apple Distinguished Technologist, a serial entrepreneur, angel investor, mentor and advisor, social innovator and humanist.
With the launch of his family foundation and other social impact initiatives, Yen-Lu devotes his time serving both society and the nation in his various capacities. He is on a life mission to help bring about a kinder, gentler, more inclusive, more just and sustainable world.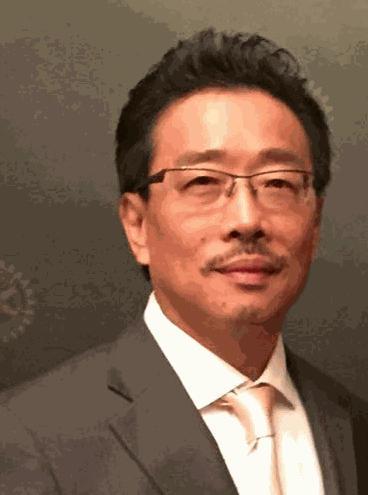 Lita is the Director, Behavioural Consulting Group; Co-Founder, Made of Brilliance, Catalyst, Gastrogeography of Singapore; serial entrepreneur, a strong advocate for business with a heart; more than 30 years in talent solutions and HR consulting in Asia. She has held Senior leadership roles within Kelly Services, Kelly Outsourcing and Consulting Services in the Asia Pacific region, founder of Business Trends.
Lita loves growing local edible plants, education on the application of local produce.
United Against COVID-19 (UNACOV) is an AIM initiative, bringing together a coalition of Partners in a united effort to help those adversely impacted by this pandemic in Singapore, in particular: entrepreneurs, small business owners, the unemployed and in-transition PMETs, as well as public healthcare workers. 
The events are a series of programs to help these individuals overcome the many challenges, and emerge from the crisis stronger and more resilient. Our three program pillars are: Crisis Management, Career Resilience and Personal Well-Being.
We are also offering one-on-one mentoring and coaching support.  The first batch has started June 4 so do register early for the next one. 
If you are interested in becoming a volunteer mentor, please register here.
If you are interested in being mentored, please register here.
Find out more here. 

About Asia Institute of Mentoring 
Asia Institute of Mentoring (AIM) is a non-profit organization with a mission to bring mentoring to the fore in Asia, raise the quality of mentors and up the standard of mentoring, bringing mentoring to all facets of the society to impact millions of lives. 
It is committed to creating an Asia-based people-powered mentoring movement to move people … to learn, to share, to believe, to give forward, to transform, to harness the deep human potential, and create social impact – bringing about a kinder, gentler, more inclusive, just and sustainable world for all.