Top Digital Marketing Jobs Possibilities- UNACOV Career Webinar
26/08/2020 20:00

to

26/08/2020 21:00

(

Asia/Singapore

)
---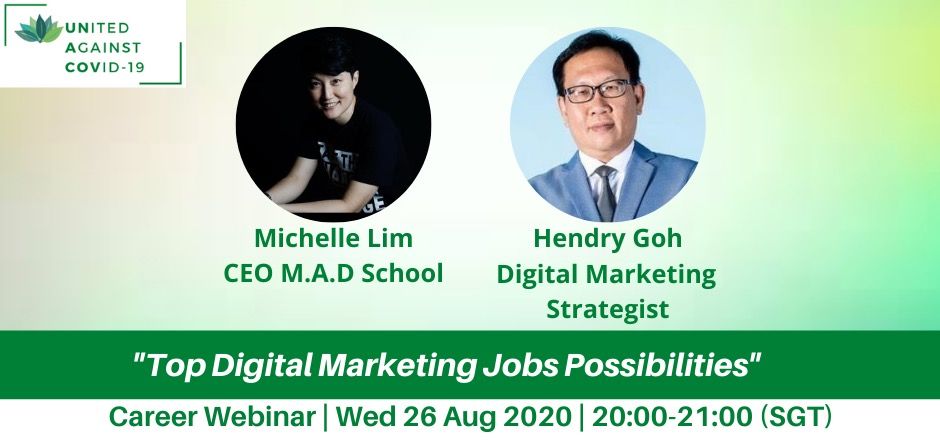 Date: Wednesday 26th August 2020

New Timing: 20:00 - 21:00 (GMT+8)
Log-in details will be emailed to you by 18:00 on the day of your registered email. Please do check your junk or spam email folder in case you can't see it.
If you can't attend the session, do sign up to receive the replay link which will be emailed afterward to all those that have registered.


Synopsis
Are you debating over your next career switch or what skills to pick-up? You've probably done enough research to know that digital marketing is the new normal and digital marketing skills are in great demand.
No doubt the job market is booming for digital marketers and even more so with the current pandemic - which has also shown us the digital transformation of several traditional businesses. Knowing the need of digital marketing in today's industry is great, but how do you find the right role for you?
We have 2 industry's thought leaders who are directors of digital agencies and active in educating PMETs and senior managers in transiting to the Digital Marketing industry. 
Speaker 2: Mr
Hendry Goh
,
Director of Strategy of NEO360 Digital 
You will learn about the top most sought after digital marketing positions and job prospects within the field: 
Understanding the job position from an agency's (hirer) perspective

Learning what it takes to become a successful digital marketer  

How to kickstart your digital marketing career
Learning the trending approaches in digital marketing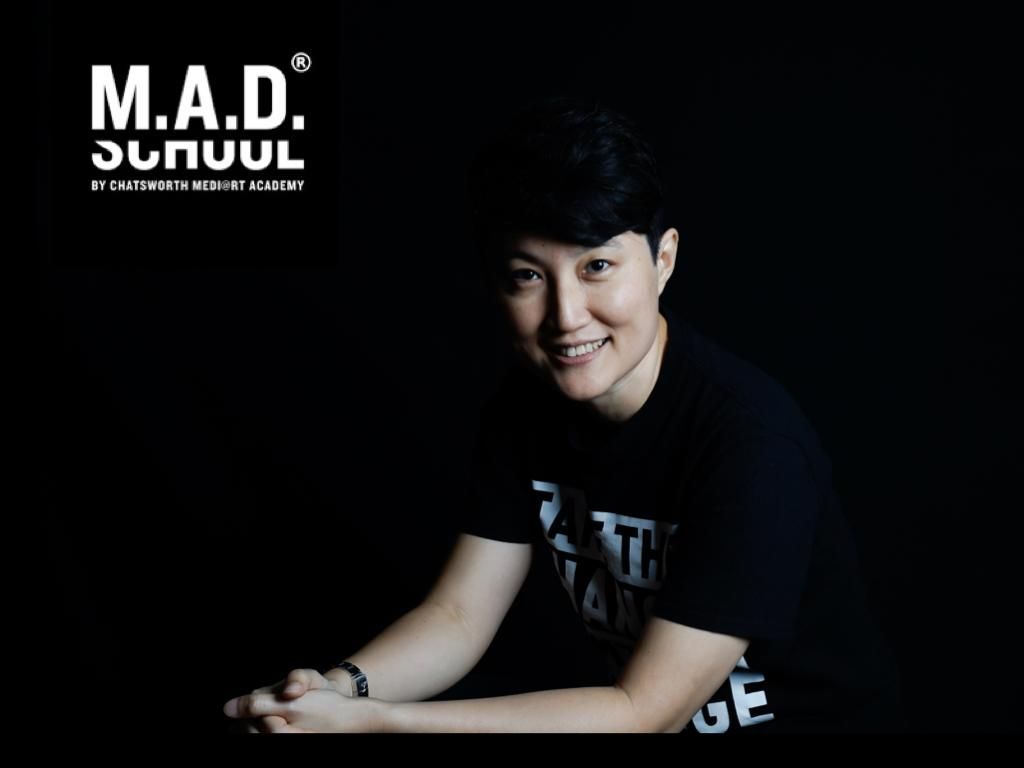 TEDx Speaker 

Co-founder and CEO of M.A.D. School

Co-founder and CEO of Make The Change 

Panel of Judges for Singapore Media Award 

Advisor for SCAPE Youth Entrepreneurship 

Expert in entrepreneurial marketing, forward thinking educator for career switchers / career advancement with proven track record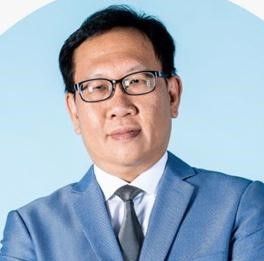 As the Director of Strategy for NEO360 Digital, Hendry works with multiple businesses to create their very own "Data-Driven Digital Marketing Blueprint That Delivers Predictable Performance". Armed with near to 10 years of digital strategy & marketing experience, he has developed a deep understanding of internet marketing strategies in the e-commerce, B2B and B2C marketplace. Graduated with a Masters of Science in Computing and Information Systems from the National University of Singapore, Hendry's current edu-passion lies in Hackalogy.com - a digital vehicle whose two-fold mission is to equip businesses with digital skills to grow online effectively and inspire new digital marketers to deliver predictable growth to their clients.
United Against COVID-19 (UNACOV) is an AIM initiative, bringing together a coalition of Partners in a united effort to help those adversely impacted by this pandemic in Singapore, in particular: entrepreneurs, small business owners, the unemployed and in-transition PMETs, as well as public healthcare workers. 
The events are a series of programs to help these individuals overcome the many challenges, and emerge from the crisis stronger and more resilient. Our three program pillars are: Crisis Management, Career Resilience and Personal Well-Being.
We are also offering one-on-one mentoring and coaching support.  The third Mentorship batch has kicked off on August 6 so do register early for the next one. 
If you are interested in becoming a volunteer mentor, please register here.
If you are interested in being mentored, please register here.
Find out more here. 

About Asia Institute of Mentoring 
Asia Institute of Mentoring (AIM) is a non-profit organization with a mission to bring mentoring to the fore in Asia, raise the quality of mentors and up the standard of mentoring, bringing mentoring to all facets of the society to impact millions of lives. 
It is committed to creating an Asia-based people-powered mentoring movement to move people … to learn, to share, to believe, to give forward, to transform, to harness the deep human potential, and create social impact – bringing about a kinder, gentler, more inclusive, just and sustainable world for all.