The Heart of Mental Well-Being
10/10/2020 11:45

to

10/10/2020 12:45

(

Asia/Singapore

)
---
The Heart of Mental Well-Being  
A Special Webinar on World Mental Health Day
Date: Saturday 10th October 2020
Time: 11:45 am - 12:45 pm (SGT)
For those registering after 10pm the day before the event please login using the following details after you have registered.
https://zoom.us/j/9362068897?pwd=SFBtN2tsOVJ2OVFIU2RFL3FoMm56Zz09 
Use the following Meeting ID (if prompted): 936 206 8897
Use the following password (if prompted): 074592

Synopsis
October 10 is World Mental Health Day. The Executive Chairman of WholeTree Foundation and Co-Founder of AIM Yen-Lu Chow will lead you through a journey to make positive changes in your mental world—getting to the heart of your well-being —by looking within — tuning inwards into your body, breath, mind — to create an inner space that is peaceful and calm amid the turmoil of the outer world. 

This journey in mental wellness is all about getting your inside right. Getting your inside right is first and foremost about knowing yourself — truly and deeply; uncovering your core values and strengths — your motivations and aspirations — finding your inner voice.

It's shining a light on your inner shadows, reconciling with past hurt towards healing and wholeness. It's developing, mastering, and harnessing your inner resources – your heart and mind – your thoughts and emotions – to serve your best self – making the mind your trusted friend.

It's creating your own inner allies – rediscovering your inner light and creative sparks.

It's taking responsibility for your own well-being – doing something today that your future self will thank you for. The change manifested within then radiates outwards — from the core to the shell —inside to the outside.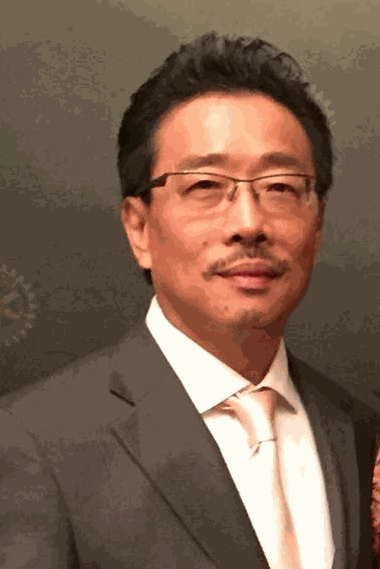 Executive Chairman, WholeTree Foundation; Co-Founder and Director, Asia Institute of Mentoring; Chairman, Singapore Creations; Founding Partner, Fatfish MediaLab; Executive Mentor, YSI SEA; and founder of the Deep Human Movement. Yen-Lu is a former Apple Distinguished Technologist, serial entrepreneur, angel investor, mentor and advisor, social innovator, and humanist.
With the launch of his family foundation and other social impact initiatives, Yen-Lu devotes his time serving both society and the nation in his various capacities. He is on a
life mission
to help bring about a kinder, gentler, more inclusive, more just, and sustainable world.
United Against COVID-19 (UNACOV) is an AIM initiative, bringing together a coalition of partners in a united effort to help those adversely impacted by this pandemic in Singapore, in particular: entrepreneurs, small business owners, the unemployed and in-transition PMETs, as well as public healthcare workers. 
The events are a series of programs to help these individuals overcome the many challenges, and emerge from the crisis stronger and more resilient. Our three program pillars are Crisis Management, Career Resilience, and Personal Well-Being.
Find out more here. 

About Asia Institute of Mentoring 
Asia Institute of Mentoring (AIM) is a non-profit organization with a mission to bring mentoring to the fore in Asia, raise the quality of mentors, and up the standard of mentoring, bringing mentoring to all facets of the society to impact millions of lives. 
It is committed to creating an Asia-based people-powered mentoring movement to move people … to learn, to share, to believe, to give forward, to transform, to harness the deep human potential, and create social impact – bringing about a kinder, gentler, more inclusive, just and sustainable world for all.