Supercharge Your Personal Brand - UNACOV Career Webinar
24/06/2020 17:00

to

24/06/2020 18:00

(

Asia/Singapore

)
---
Date: Wednesday 24th June 2020
Time: 17:00-18:00 (GMT+8)
Synopsis
In the current COVID-19 crisis, many jobs and business opportunities are wiped out resulting in many feeling lost and affected financially. Also, because of the lock-down situation, social media and the online space have become the primary communication channel which led to it being overcrowded with lots of "noise".
How do you then stand out from the crowd? What can you do to showcase your value to prospects/employers by cutting through these distractions?
In the upcoming session:
Pick up practical tips on ways to build your personal brand

Learn to leverage on Linkedin and online mediums to boost your outreach
Sam Neo will be sharing his personal journey and some success tips that have helped him become one of APAC's top employer branding firm while also gaining the trust of many huge MNC clients in a short time frame. Sign up today and join us then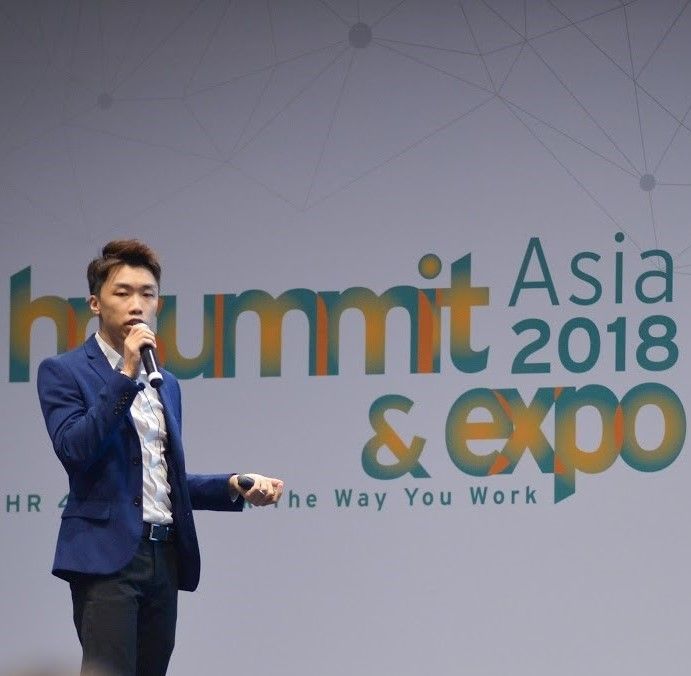 Sam
 is currently a founder of 2 start-ups. The first being People Mentality Inc, one of APAC's top 10 HR and Employer Branding consultancy firm that helps organizations become an Employer of Choice while his recent venture, Stories of Asia, a story-tech platform that was set up to empower the Asian community with a voice through storytelling
As a trusted advisor, he has worked with leaders in various large and reputable organizations such as Singtel Group, Under Armour, Mitsubishi Heavy Industries, ING Bank, RB, Jurong Port and more.
As a 
millennial HR thought leader
, he is regularly invited to deliver keynotes at conferences in the region. In addition, Sam has also been invited to share his insights as an HR and Millennial expert on national TV and radio channels as well as being featured on major publications such as The Business Times and Straits Times.
Finally, Sam was also most recently co-opted as a council member of the 
Singapore Human Resources Institute
 to transform its brand image and drive membership.
United Against COVID-19 (UNACOV) is an AIM initiative, bringing together a coalition of Partners in a united effort to help those adversely impacted by this pandemic in Singapore, in particular: entrepreneurs, small business owners, the unemployed and in-transition PMETs, as well as public healthcare workers. 
The events are a series of programs to help these individuals overcome the many challenges, and emerge from the crisis stronger and more resilient. Our three program pillars are: Crisis Management, Career Resilience and Personal Well-Being.
We are also offering one-on-one mentoring and coaching support.  The first batch has started June 4 so do register early for the next one. 
If you are interested in becoming a volunteer mentor, please register here.
If you are interested in being mentored, please register here.
Find out more here. 

About Asia Institute of Mentoring 
Asia Institute of Mentoring (AIM) is a non-profit organization with a mission to bring mentoring to the fore in Asia, raise the quality of mentors and up the standard of mentoring, bringing mentoring to all facets of the society to impact millions of lives. 
It is committed to creating an Asia-based people-powered mentoring movement to move people … to learn, to share, to believe, to give forward, to transform, to harness the deep human potential, and create social impact – bringing about a kinder, gentler, more inclusive, just and sustainable world for all.