Self-care for Healthcare: Thriving During COVID-19 & Beyond - FIRESIDE CHAT
Event registration is closed.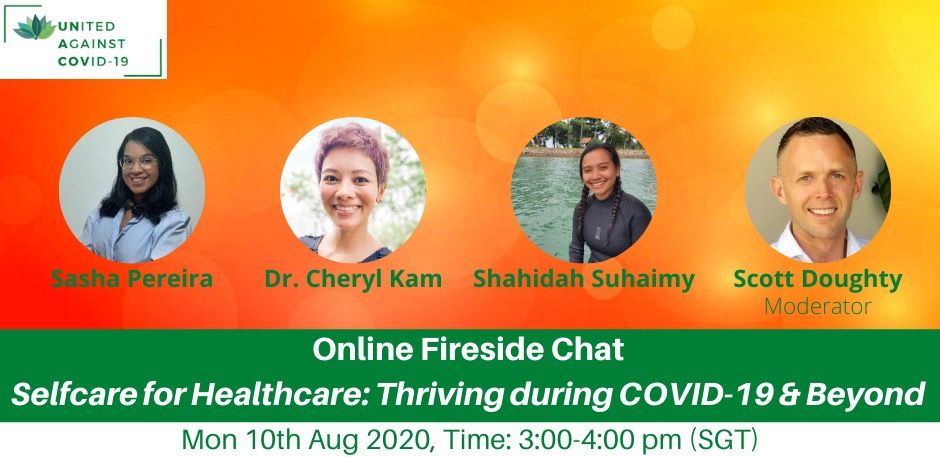 Date: Monday 10th August 2020

Time: 15:00 - 16:00 (GMT+8)
Log-in details will be emailed to you by 11:00 on the day to your registered email. Please do check your junk or spam email folder in case you can't see it.
If you can't attend the session, do sign up to receive the replay link which will be emailed afterward to all those that have registered.

Synopsis
The physical and psychological well-being of our healthcare workers are being tested during these unprecedented times. The frontlines are delivering heroically but the shock waves from this pandemic could potentially be massive and long-lasting. 
Self-care is often the first thing that gets sacrificed when life is hectic and stressful, and people often think that taking time for themselves seems indulgent. But looking after your own well-being is imperative through this challenging time, and to better care for others. 
Amidst implications for individuals and collective health,  incorporating self-care practices into your daily rituals can help you sustain your well-being in offering your BEST SELF in your daily interactions.
How you will benefit from the session and what you will learn:

Understand self-care as a superpower in your caring role 

Learn effective ways to reconnect and replenish your reservoir 

Ways to build resilience to flow and thrive in disruption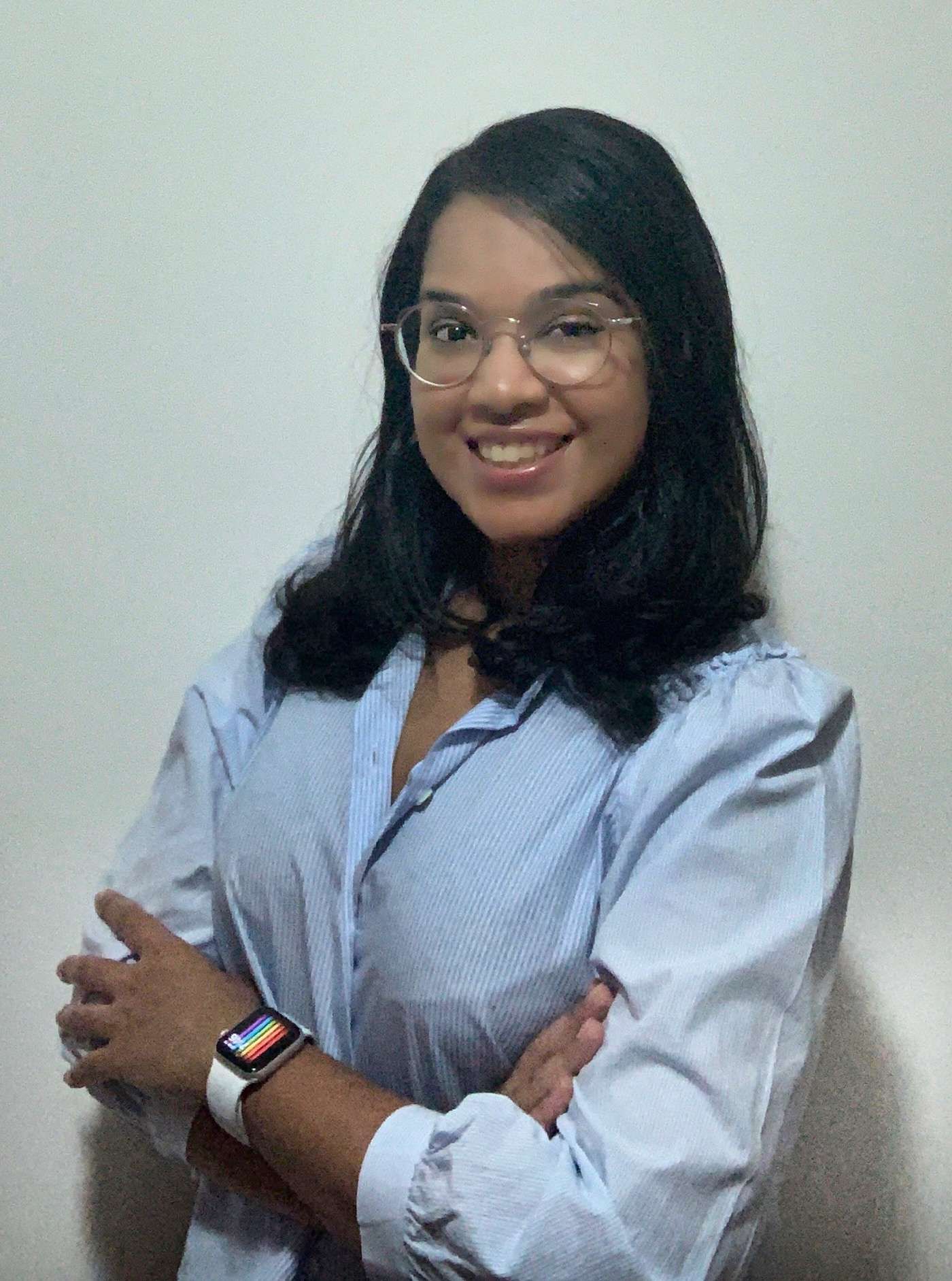 Sasha Pereira - Senior Staff Nurse 
A pediatric oncology nurse for the past 8.5 years and currently working in the Paediatric Bone & Marrow Transplant Unit.
In 2014, she turned to yoga due to health reasons and soon found the practice to be her "happy pill" as yoga gave her a sense of re-calibrating body-mind-soul. She believes that the rhythm of the healthcare professional is to refill and pour out. Thus, she diligently makes time for her well-being as she continues to give selflessly to her patients. It's her mission to create an awareness that one's self-care practice is imperative, understanding that healthcare professionals give quality care when operating at one's own peak wellness, in addition to thriving in adversity. In the last 6 months, Sasha has facilitated several self-care webinars for her colleagues as well as worked with Safe Space, a mental health platform, sharing a session on compassion fatigue.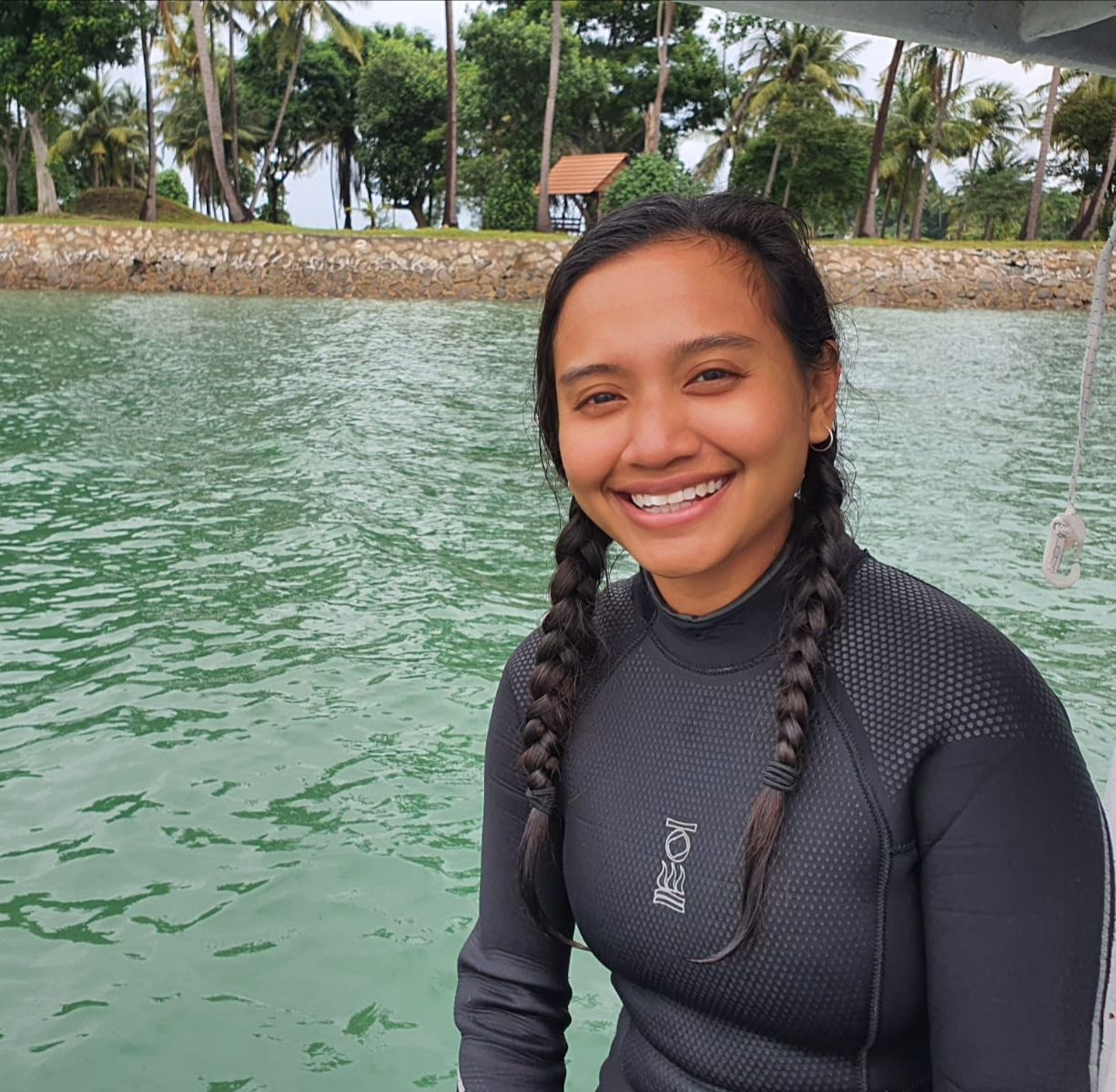 Shahidah Suhaimy- Staff Nurse 
A nurse since 2012, Shahidah switched careers to become a dive instructor and a marine conservationist in 2015. Early this year, she returned to the frontlines to support the nation's effort in battling COVID-19.
As the number of cases in Singapore was steadily growing, the former nurse knew that at some point, the country would be in need of more nurses. She then took a decision to fly home and join in the battle.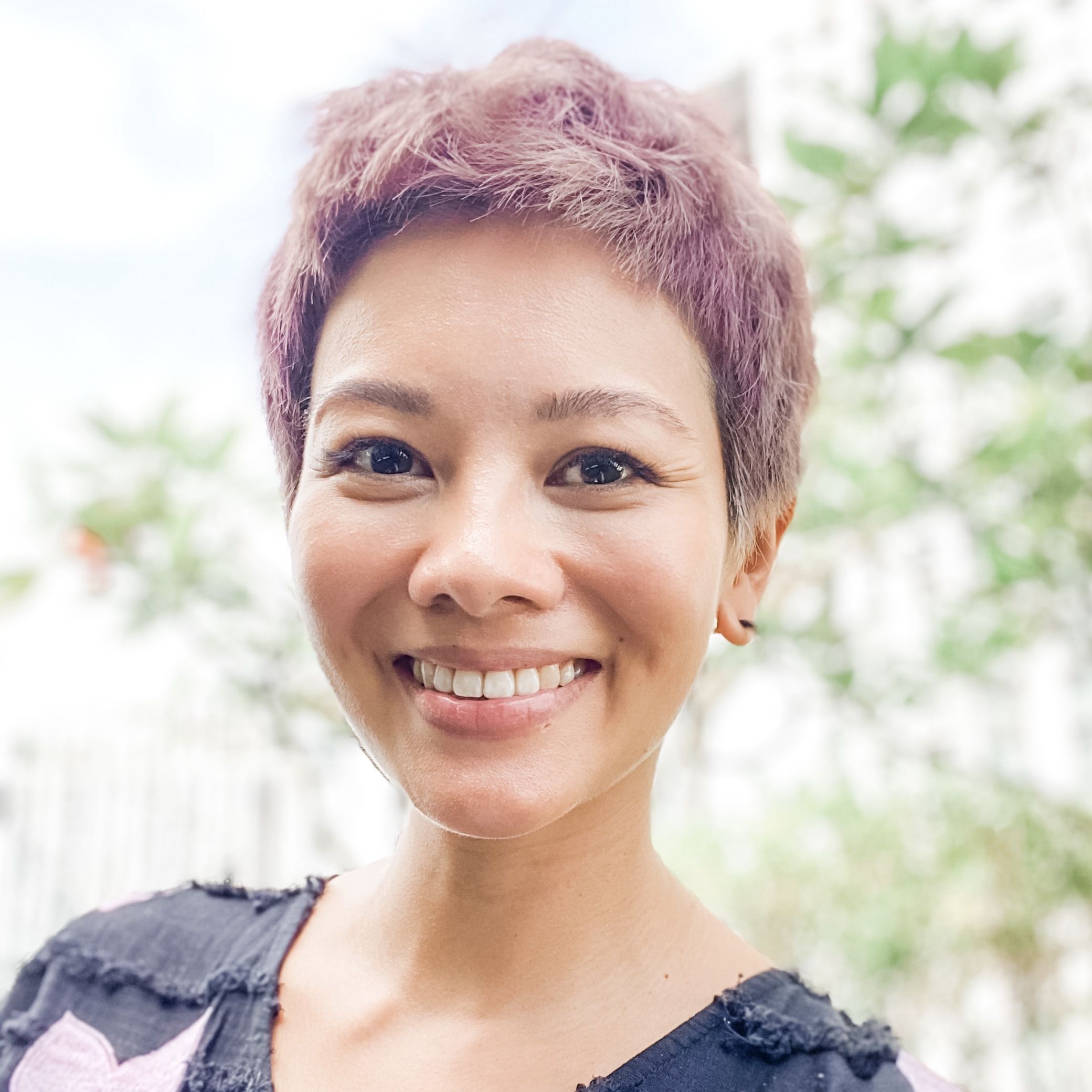 Dr. Cheryl Kam - Family physician & functional medicine coach 

A family medicine physician and functional medicine coach who blends conventional practice with alternative therapies, complementary medicine, and eastern medicine philosophies to bring a person to wellness and beyond. She has a particular interest in going to the root of mental health issues, sleep and brain function, gut disorders, nutrition, allergies and intolerances, PMS, menopause, and improving fertility. 

Dr. Cheryl has spoken at international and regional conferences and published in international journals.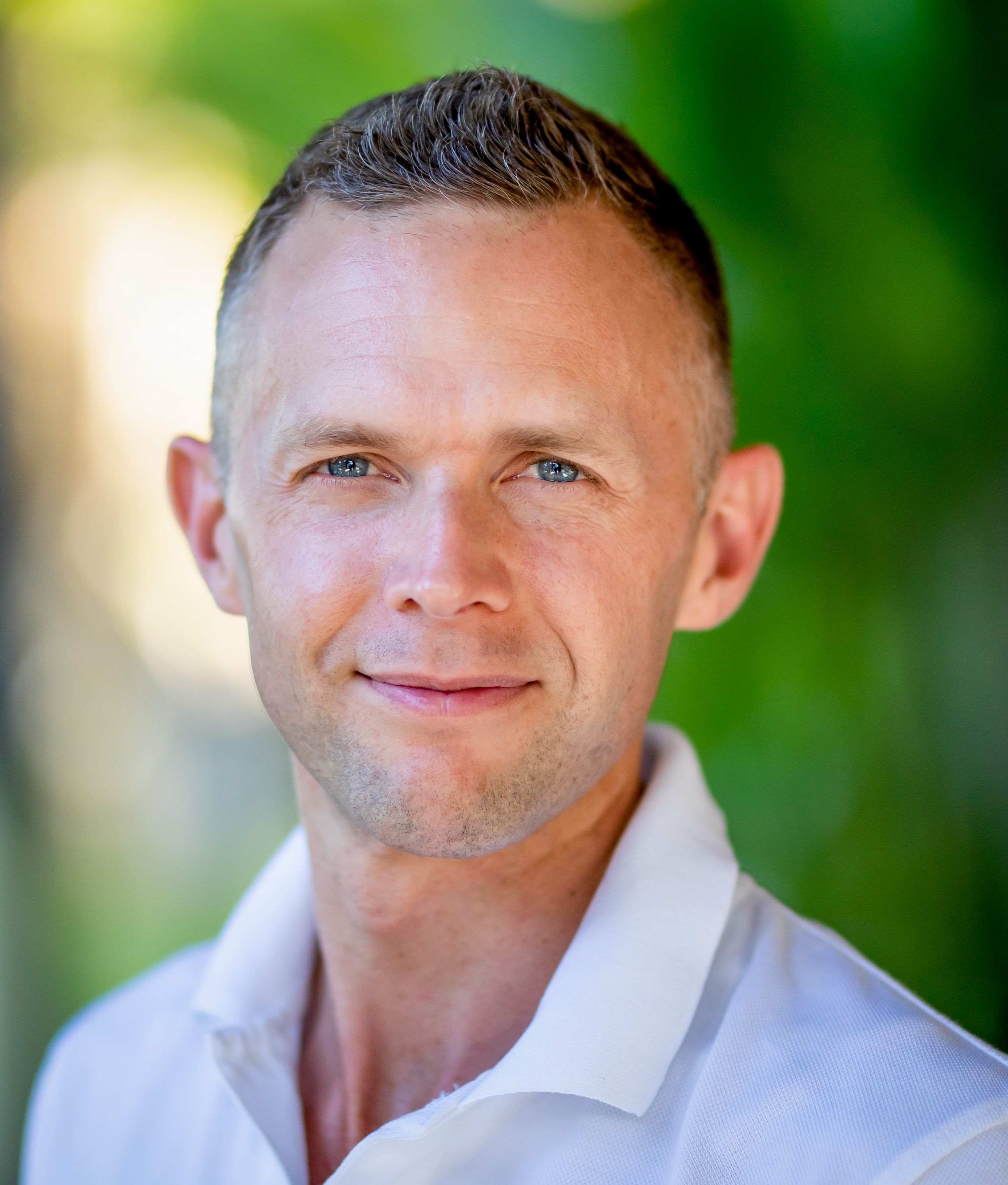 Scott Doughty (Moderator)

Leveraging over a decade of global management experience in industry-leading technology companies such as Salesforce & Adobe, Scott has helped organizations deploy data-driven employee experience & executive well-being programs enabling leaders and teams to thrive. Recent projects include the co-creation and delivery of a well-being program for 18,000+ employees at Cisco Asia Pacific, serving as a well-being advisor to the Singapore National Care Hotline & leading mindfulness sessions at Facebook, Salesforce & Google Cloud Summit. He has trained with master teachers such as Wim Hof & Rod Stryker and is a certified and practicing Meditation Teacher and Co-Active Professional Coach. Scott's work aims to bring humanity back to the workplace and reverse the high toll of burnout & disengagement.
United Against COVID-19 (UNACOV) is an AIM initiative, bringing together a coalition of partners in a united effort to help those adversely impacted by this pandemic in Singapore, in particular: entrepreneurs, small business owners, the unemployed and in-transition PMETs, as well as public healthcare workers. 

The events are a series of programs to help these individuals overcome the many challenges, and emerge from the crisis stronger and more resilient.
Our three program pillars are: Business Crisis Management, Career Resilience and Personal Well-Being.
We will also offer one-on-one mentoring and coaching support. The third Mentorship batch is kicking off on August 6 so do register early for the next one. 
- If you are interested in 
becoming a 
volunteer mentor
, please register 
here
.
- If you are interested in 
being mentored
, please register 
here
.
Find out more 
here
. 
About Asia Institute of Mentoring 

Asia Institute of Mentoring
(
AIM
) is a non-profit organization with a mission to bring mentoring to the fore in Asia, raise the quality of mentors and up the standard of mentoring, bringing mentoring to all facets of the society to impact millions of lives.
It is committed to creating an Asia-based people-powered mentoring movement to move people … to learn, to share, to believe, to give forward, to transform, to harness the deep human potential, and create social impact – bringing about a kinder, gentler, more inclusive, just and sustainable world for all.