Self-Care 101: Calm in a Crisis - UNACOV Well-Being Webinar
13/05/2020 17:00

to

13/05/2020 18:00

(

Asia/Singapore

)
---
Date: Wednesday 13th May 2020
Time: 17:00-18:00 (GMT+8)

Log-in details will be emailed to you by 14:00 on the day to your registered email. Please do check your junk or spam mail folder in case you can't see it. 
Synopsis

Mental wellness is not just the absence of mental illness, but the attainment of happiness and well-being.
To create positive change in your mental world and to enhance your mental well-being, you need to start by looking within; tuning into your body, your breath and your mind, in order to get your inside right.
If you are calm and happy inside, your outside world will fall into place. This is a journey in Holistic Self-Care. Join Yen-Lu as he brings you along this journey to achieve inner peace and joy.    


Your Facilitator - Yen-Lu Chow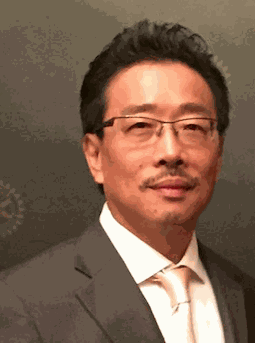 Yen-Lu
  is the Executive Chairman of the WholeTree Foundation; Co-Founder and Director of Asia Institute of Mentoring, Chairman of Singapore Creations, Founding Partner of Fatfish MediaLab, Executive Mentor, YSI SEA, and Founder of the Deep Human Movement.
He is a former Apple Distinguished Technologist, a serial entrepreneur, angel investor, mentor and advisor, social innovator and humanist.
With the launch of his family foundation and other social impact initiatives, Yen-Lu devotes his time serving both society and the nation in his various capacities. He is on a life mission to help bring about a kinder, gentler, more inclusive, more just and sustainable world.
About UNACOV:  
United Against COVID-19 (UNACOV) is an AIM initiative, bringing together a coalition of Partners in a united effort to help those adversely impacted by this pandemic in Singapore, in particular, entrepreneurs, small business owners, the unemployed and in-transition PMETs, as well as public healthcare workers.

The events are a series of programs to help these individuals overcome the many challenges, and emerge from the crisis stronger and more resilient. Our three Program pillars are: Business Crisis Management, Career Resilience and Personal Well-Being.
We will also offer one-on-one mentoring and coaching support (starting in June):  
- If you are interested in becoming a volunteer mentor or coach, please register here.
- If you are interested in being mentored or coached, please register here.
Find out more here. 

About Asia Institute of Mentoring 
Asia Institute of Mentoring (AIM) is a non-profit organization with a mission to bring mentoring to the fore in Asia, raise the quality of mentors and up the standard of mentoring, bringing mentoring to all facets of the society to impact millions of lives.