PARENTING SERIES | Fireside Chat: Building Resilience & Relationship with your Teenager
14/11/2020 10:30

to

14/11/2020 12:00

(

Asia/Singapore

)
---
Building Resilience & Relationship with your Teenager 
PARENTING SERIES  Fireside Chat
Date: Saturday 14th November 2020 
Time: 10:30 am - 12:00 pm (SGT)
You may also be delighted to know that the panelists have kindly agreed to share for an extended session until 12.00 pm, which you definitely do not want to miss!


Log-in Details

For those registering after 6.00 am on the event day please login using the following details after you have registered.

https://zoom.us/j/92730649873?pwd=S0RwNDBaaFJudFFjalpFakd5am9Jdz09
Use the following Meeting ID
 (if prompted)
:
927 3064 9873
Use the following Password
 (if prompted)
:
074592 


Synopsis
"It takes a village to raise a child," so says the old African proverb and an age-old wisdom.
As a result of the globalization trend and together with that, a rapid urbanization of the world's population, "the village" has literally disappeared. In the urban society of the 21st century - despite living in an age of digital super-connectivity - with Facebook, Instagram, Snapchat, Tiktok, gaming, e-sport, etc - more of us are experiencing a growing sense of loneliness, isolation and disconnect.
This is the world where parents find ourselves in. Along with global competition, geopolitical uncertainties, global warming and climate disruptions, digital transformation of societies, and most recently, the global pandemic, it has become an increasingly volatile, uncertain, complex and ambiguous (VUCA) world for just about all of us. 
This is why at AIM we found it critical and timely to initiate this Parenting in a VUCA World Fireside Chat series - to bring the village back together - for parents and children alike.
Join us in this very important initiative - and series of conversations - as we rebuild this village.
The world our children are born into is constantly changing. They will encounter many opportunities but also many challenges. Frustration, failure, and difficulty are part of life.    Resilience learned through explicit lessons and examples, will benefit them for their whole life.  It will help them to handle stress, cope with rejection, and compartmentalize setbacks as mere bumps in the road.
In this session, we will discuss:
How our parenting style can have an impact on the resilience of our children and how can we model it for them?

How can we see our children as more than an extension of us and as individuals - with their own path, to experience adversity, learn from it, and build resilience?

What do our children need and want from us in their journey?

How can we help them discover their own "Why" (sense of self and purpose) to choose better, be accountable and learn from the "How"?

How can parents practice self-care and make it a family value?
Zerlina Sim

is a

leadership

and

mindfulness coach

. Combining specialized education, an intrinsic ability to be a compassionate and ardent commitment to personal growth, Zerlina partners with clients in a most unique manner to achieve results they define believing "

If you train an attentive mind, you can define meaningful direction, achieve success and well-being in the workplace while balancing multiple personal roles

."
A
Chartered Accountant
who worked as a business consultant across a range of industries including oil and gas, financial services, and manufacturing sector in Australia, the U.K., and Singapore, today Zerlina is an
associate
of the
International Coach Federation
with clients based in Singapore and globally
(
www.zerlinasim.com
).
She is also Partner and Country Director of Potential Project, a leading global leadership, organizational development, and research firm working with clients such as Accenture, IKEA, LEGO, Cisco, and Unilever.
Zerlina is a devoted mother to three teenagers, advocates for neurodiversity, and facilitates mindfulness and parenting courses at Mindfulness Initiative, Singapore Management University.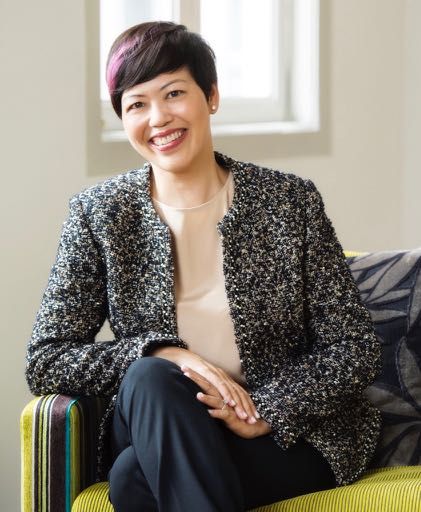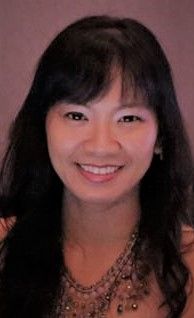 Delphine Ang has over 25 years' experience developing and managing events in Asia and the Middle East, she is a bridge-builder, people connector, community developer, and platform creator. She focuses on creating and organizing 'people-focused and heart-oriented' programs that serve to inspire and transform people's lives. Her passion is to bring families and communities together - teens, youths, and parents through seminars, equipping them with important life skills; empowering them to thrive against adversity, build, and enjoy strong relationships.
Delphine is Certified Youth Leadership and Youth Mentor Coach. She is often invited to give talks, workshops, and retreats to schools, teens and parents, particularly on Resilience and Positive Parenting. She is the brainchild behind projects like "Being a Happy Teenager – Happy Teens, Happy Families" and "Resilient Teens, Resilient Families". She is the author of the ebook "A Mama's Diary – 7 Lessons from My Kids". She is also doing a podcast: A Mama's Journey in Sep 2020. Delphine is a mother of four.

Dr. John Tan is the Founding President of Youth Work Association Singapore and Executive Director of Children-At-Risk Empowerment Association, also known as CARE Singapore, a youth-serving charity which he also helped found in 1997.
He is also a Consulting Trainer with Applied Suicide Intervention Skills Training (ASIST) with LivingWorks Education. He has a passion for training and developing youths as well as those who are reaching out to youths-at-risk and produces a podcast show "
Every Youth Matters
" available at www.drjohntan.com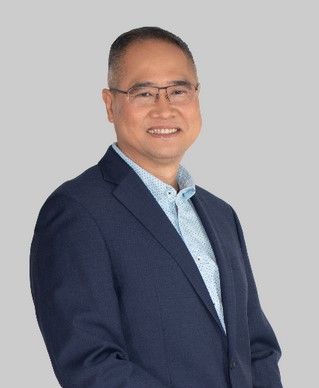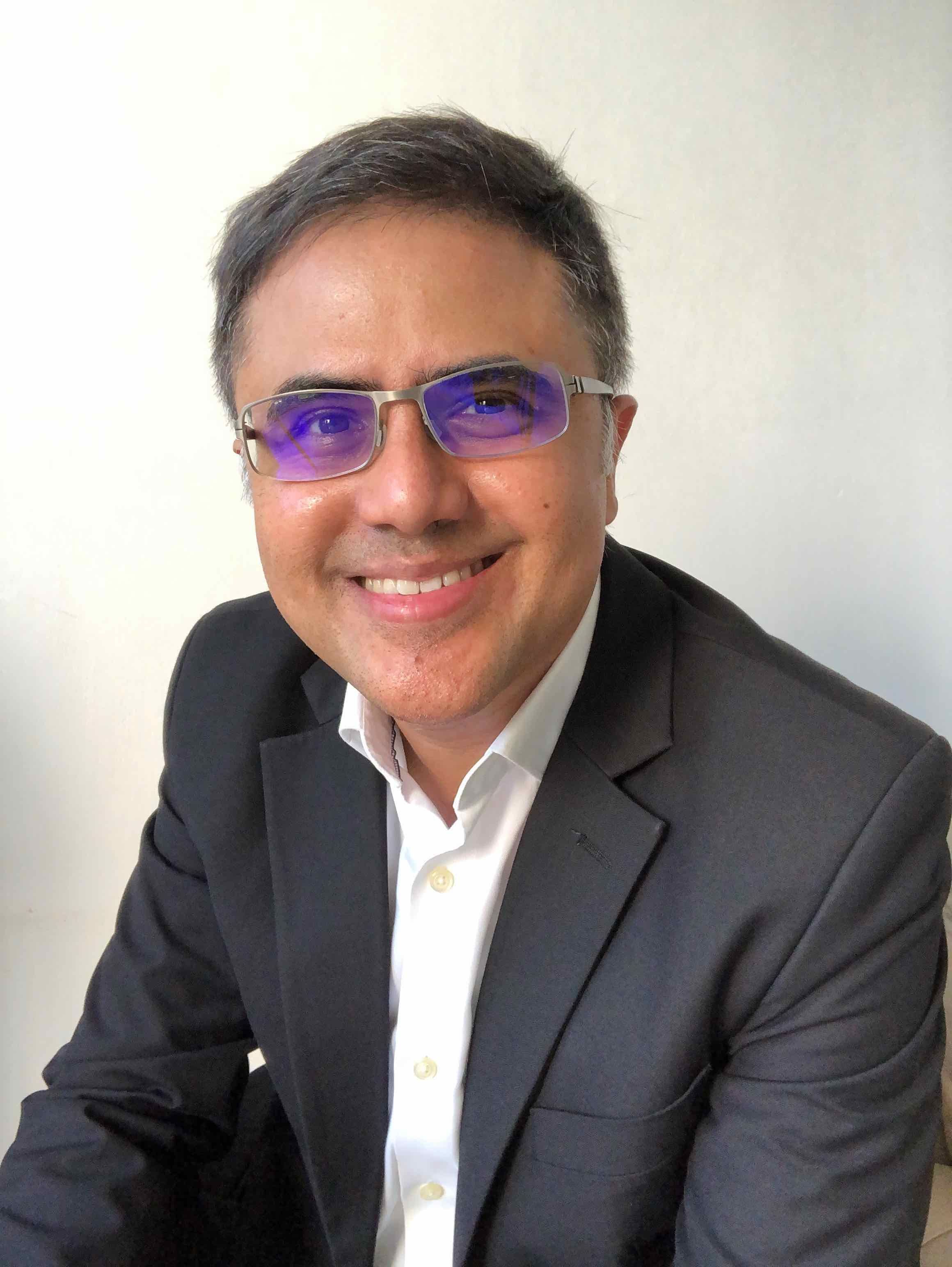 Ashokan Ramakrishnan

heads the

Smart Metering

business at

iWOW

, an

IoT technology provider

that

helps businesses uncover unconscious waste

in their

utility consumption

. He is

deeply concerned

about

climate change

and believes that businesses must play a

key part

in

creating a profit

that

helps eco-ambassadors hone their communication skills

so that they can i

nspire communities to take climate action

.

He also serves as the Honorary Secretary of SPARK
, a
local charity
that supports those with
ADHD
and their families thrive. And most recently, he was elected as the
Honorary Treasurer of A GOOD SPACE
, which is
Singapore's first
and
only cooperative
for
changemakers
and
social entrepreneurs
. But the role that he is most
passionate
about, is that of a
parent
. This is the role he was least prepared for and the one that he has grown the most in. Ashokan will be your moderator for this session.
United Against COVID-19 (UNACOV) is an AIM initiative, bringing together a coalition of partners in a united effort to help those adversely impacted by this pandemic in Singapore, in particular: entrepreneurs, small business owners, the unemployed and in-transition PMETs, as well as public healthcare workers. 
The events are a series of programs to help these individuals overcome the many challenges, and emerge from the crisis stronger and more resilient. Our three program pillars are: Crisis Management, Career Resilience, and Personal Well-Being.


About Asia Institute of Mentoring 
Asia Institute of Mentoring (AIM) is a non-profit organization with a mission to bring mentoring to the fore in Asia, raise the quality of mentors, and up the standard of mentoring, bringing mentoring to all facets of the society to impact millions of lives. 
It is committed to creating an Asia-based people-powered mentoring movement to move people … to learn, to share, to believe, to give forward, to transform, to harness the deep human potential, and create social impact – bringing about a kinder, gentler, more inclusive, just and sustainable world for all. 
Join us as a member here.