Parenting in a VUCA World - FIRESIDE CHAT
03/10/2020 10:30

to

03/10/2020 12:00

(

Asia/Singapore

)
---
Parenting in a VUCA World  
Parenting Series FIRESIDE CHAT
Date: Saturday 3rd October 2020
Time: 10:30 am - 12:00 pm (SGT)
Log-in details 
1. Click the button to join: 
2. Type in the password (if prompted for one): 074592 
If you have difficulties, please use this link:
https://zoom.us/j/97820724486?pwd=QzJBU1gwcDFPNEk4RWY0SGppdlRIdz09

Alternatively, the Webinar ID is: 978 2072 4486

Synopsis
We live in an increasingly volatile, uncertain, complex, and ambiguous (VUCA) world. Our planet, our world faces many unprecedented challenges. Along with prosperity, we have population explosion, poverty, violence, conflicts, increasing inequality, the environment, and global warming. We also face an epidemic of diseases of the modernized society, diseases of both the body and the mind: cancer, heart disease, diabetes, hypertension, obesity, autoimmune, autism, ADHD, chronic stress & anxiety, and depression. 
Mental health
is now a clear and urgent issue - the next major epidemic. Research shows that fully one in four youths in the industrialized world suffer from some form of mental health issues while growing up. Youth suicides and attempted suicides have gone up steadily over the years. Another shocking statistic: 22% of children in Singapore think about suicide. What we're seeing is only the tip of the iceberg, as the pressure, the expectation, and the stress of living in modern society continue to grow. For many, life increasingly feels like a treadmill that they can't get off, while others experience a growing sense of loneliness, isolation, and disconnect despite living in an age of digital super-connectivity - with Facebook, Instagram, Snapchat, Tiktok, gaming, e-sport, etc - with everything going digital and all the attendant mental health challenges that come with it.
The current reality is clearly unsustainable; the need for a new approach is clear and urgent. We need a new way of thinking, a new mindset, new skills, to make new choices. Life is about making choices. The thoughts we think, the words we speak, and the actions we take – choices that we make individually – and collectively – create the reality of our world.
As parents, what roles do we need to play - what new seeds do we need to plant - what new choices do we need to make - what new skills do we need to teach - for ourselves and for our children - to help point the way to a new kind of reality for a better tomorrow - the reality of a kinder, gentler, more just, more inclusive and more sustainable world.
Come join us and our panel of parents and parenting advocates - each of whom has staked new ground in Parenting in a VUCA World.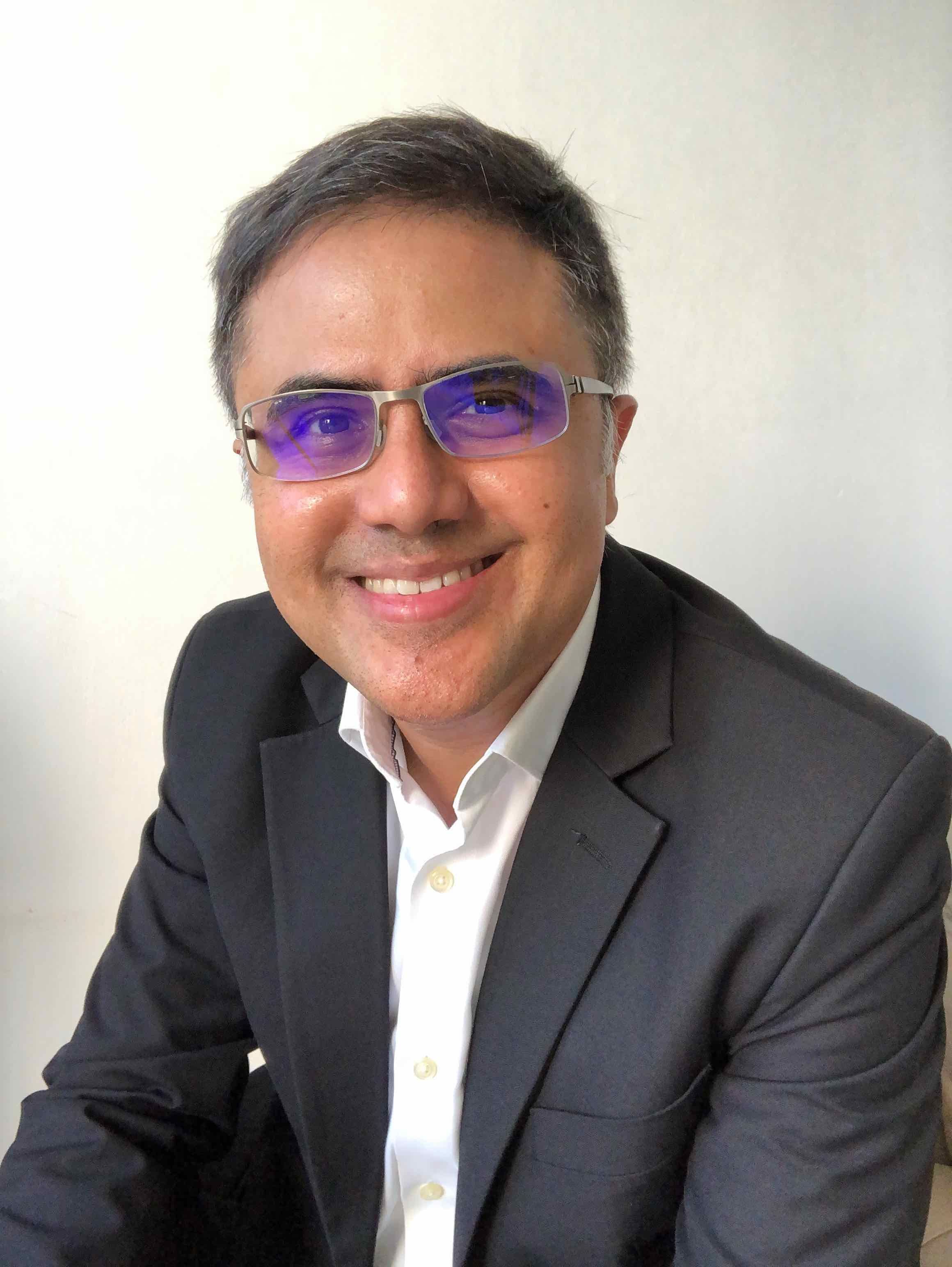 Ashokan Ramakrishnan

heads the

Smart Metering

business at

iWOW

, an

IoT technology provider

that

helps businesses uncover unconscious waste

in their

utility consumption

. He is

deeply concerned

about

climate change

and believes that businesses must play a

key part

in

creating a profit

that

helps eco-ambassadors hone their communication skills

so that they can i

nspire communities to take climate action

.

He also serves as the Honorary Secretary of SPARK
, a
local charity
that supports those with
ADHD
and their families thrive. And most recently, he was elected as the
Honorary Treasurer of A GOOD SPACE
, which is
Singapore's first
and
only cooperative
for
changemakers
and
social entrepreneurs
. But the role that he is most
passionate
about, is that of a
parent
. This is the role he was least prepared for and the one that he has grown the most in.
Junia Tan is the author of "The NAKED Parent", CEO of Mums' Space, a delightful mother of 5 amazing children, and a thought-leader in the parenting space. For over a decade, she has been recognized for her 21st Century parenting model which advocates different types of authority models to stay relevant in today's dynamic digital landscape. As modern parents introduce

expert and charismatic authority, each experiences significant,

permanent shifts

in their relationship with their child, for a

deeper connection

.

A

Conscious parenting coach

, she

empowers parents

to

reflect

on their

inner triggers

, which

opens

up

safe spaces

for every child to truly

be accepted

for their

uniqueness

instead of becoming a mold of what parents expect.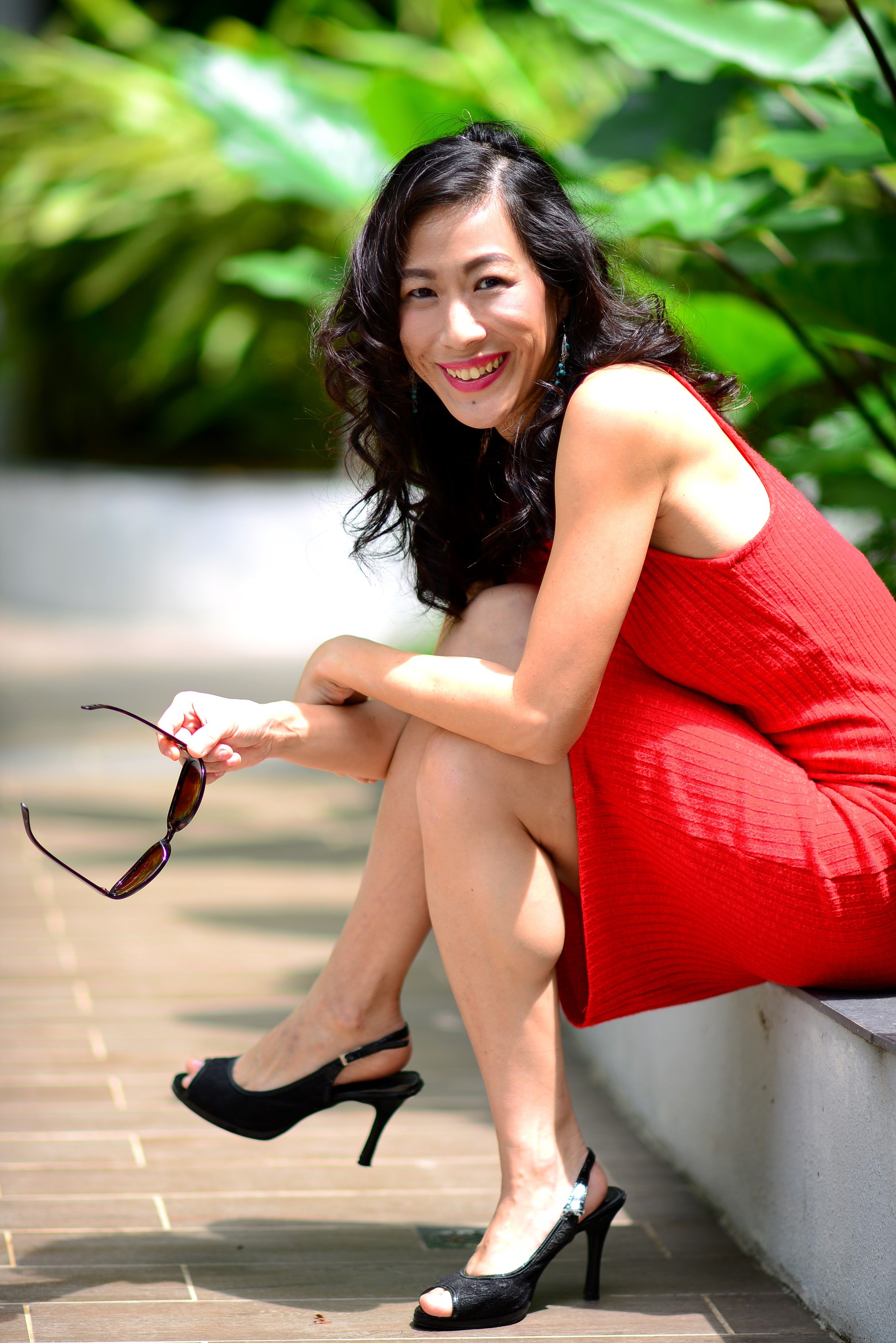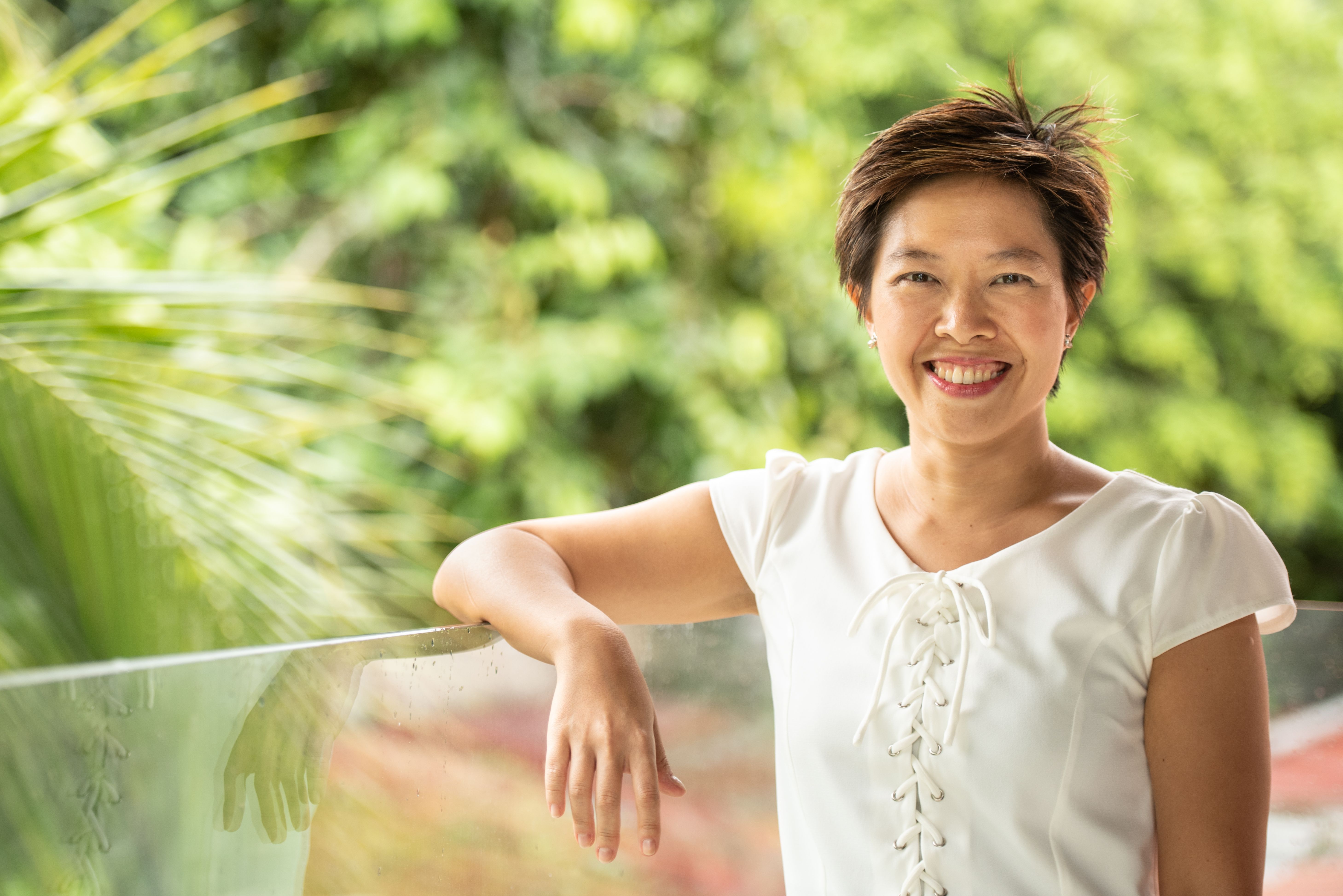 Sha-En Yeo

 is a

TEDx speaker

,

Best-selling Author

& graduate of the

Master of Applied Positive Psychology (MAPP)

program at the

University of Pennsylvania

.

She has more than 15 years of experience in education, having shared the tools & science of positive psychology with over 100 schools and more than 10,000 people in Singapore and beyond.
Zerlina Sim

is a

leadership

and

mindfulness coach

. Combining specialized education, an intrinsic ability to be a compassionate and ardent commitment to personal growth, Zerlina partners with clients in a most unique manner to achieve results they define believing "

If you train an attentive mind, you can define meaningful direction, achieve success and well-being in the workplace while balancing multiple personal roles

."
A
Chartered Accountant
who worked as a business consultant across a range of industries including oil and gas, financial services, and manufacturing sector in Australia, the U.K., and Singapore, today Zerlina is an
associate
of the
International Coach Federation
with clients based in Singapore and globally (
www.zerlinasim.com
).
She is also Partner and Country Director of Potential Project, a leading global leadership, organizational development, and research firm working with clients such as Accenture, IKEA, LEGO, Cisco, and Unilever.
Zerlina is a devoted mother to three teenagers, advocates for neurodiversity, and facilitates mindfulness and parenting courses at Mindfulness Initiative, Singapore Management University.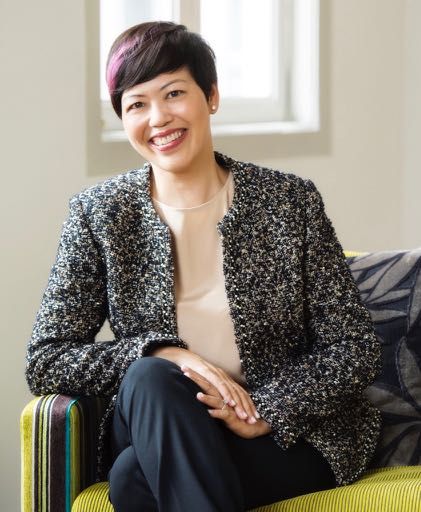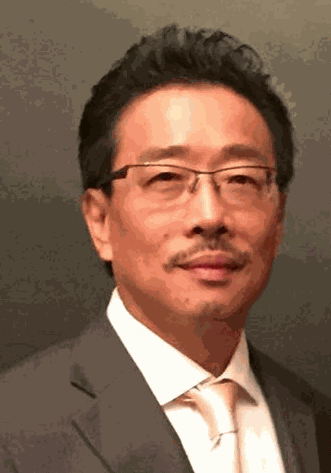 Yen-Lu Chow is the Executive Chairman, WholeTree Foundation; Co-Founder and Director, Asia Institute of Mentoring; Chairman, Singapore Creations; Founding Partner, Fatfish MediaLab; Executive Mentor, YSI SEA; and founder of the Deep Human Movement. Yen-Lu is a former Apple Distinguished Technologist, serial entrepreneur, angel investor, mentor and advisor, social innovator, and humanist.
With the launch of his family foundation and other social impact initiatives, Yen-Lu devotes his time serving both society and the nation in his various capacities. He is on a
life mission
to help bring about a kinder, gentler, more inclusive, more just, and sustainable world.
Delphine Ang has over 25 years' experience developing and managing events in Asia and the Middle East, she is a bridge-builder, people connector, community developer, and platform creator. She focuses on creating and organizing 'people-focused and heart-oriented' programs that serve to inspire and transform people's lives. Her passion is to bring families and communities together - teens, youths, and parents through seminars, equipping them with important life skills; empowering them to thrive against adversity, build, and enjoy strong relationships.
Delphine is Certified Youth Leadership and Youth Mentor Coach. She is often invited to give talks, workshops, and retreats to schools, teens and parents, particularly on Resilience and Positive Parenting. She is the brainchild behind projects like "Being a Happy Teenager – Happy Teens, Happy Families" and "Resilient Teens, Resilient Families". She is the author of the ebook "A Mama's Diary – 7 Lessons from My Kids". She is also doing a podcast: A Mama's Journey in Sep 2020. Delphine is a mother of four.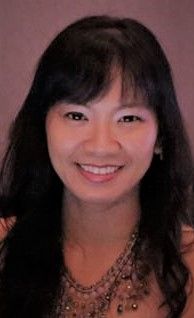 United Against COVID-19 (UNACOV) is an AIM initiative, bringing together a coalition of partners in a united effort to help those adversely impacted by this pandemic in Singapore, in particular: entrepreneurs, small business owners, the unemployed and in-transition PMETs, as well as public healthcare workers. 
The events are a series of programs to help these individuals overcome the many challenges, and emerge from the crisis stronger and more resilient. Our three program pillars are: Crisis Management, Career Resilience, and Personal Well-Being.
We are also offering one-on-one mentoring and coaching support.  The fourth batch has started Sept 1 so do register early for the next one. 
If you are interested in becoming a volunteer mentor, please register here.
If you are interested in being mentored, please register here.
Find out more here. 

About Asia Institute of Mentoring 
Asia Institute of Mentoring (AIM) is a non-profit organization with a mission to bring mentoring to the fore in Asia, raise the quality of mentors, and up the standard of mentoring, bringing mentoring to all facets of the society to impact millions of lives. 
It is committed to creating an Asia-based people-powered mentoring movement to move people … to learn, to share, to believe, to give forward, to transform, to harness the deep human potential, and create social impact – bringing about a kinder, gentler, more inclusive, just and sustainable world for all.