It Takes a Village | Learning Circle Series
"It Takes a Village"

Learning Circle Series
    Date: Wednesday 9 February 2022
Time: 16:30 - 17:30 (SGT)
Note: For an effective discussion, we need a minimum of 10 pax and will limit it to 20. 
Fees: SGD 10 for non-members and complimentary for AIM Members (please make sure you are logged into your account before registering to access full membership benefits. There will be an automatic deduction when you register based on your name and email). Join us as a member here for full benefits.
As a non-profit organisation, all proceeds will go to supporting Asia Institute of Mentoring pro bono mentorship program and many other community activities.
Log-in details and reminders will be emailed by Zoom (under AIM SG name) automatically following your registration. Please do look for them under your spam or junk email folder in case you don't see them and add our email hello@asiainstituteofmentoring.com to your safe list/ whitelist to receive the login, news & updates. 
Synopsis

Different stages in life require different types of mentors and at times more than one mentor for different parts of your life.

This discussion is about inter-mentoring and intra-mentoring and about collaboration and partnerships you need to build as a mentor in order to support your mentee in the best way possible.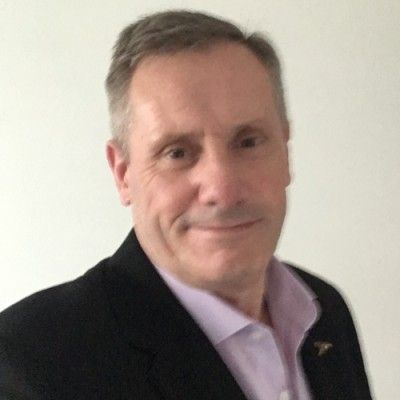 James Campbell-Grant
spent over 35 years pursuing a career journey that afforded him the opportunity to explore the World and follow his passion for working with people, embracing continual change and self development in support of both personal and professional values. James's corporate journey has given him the opportunity to discover different cultures by leading teams in over 10 countries together with establishing long term relationships with MNC clients and government agencies.
Through close partnerships with numerous mentoring programs, James has been able to identify a number of niche leadership traits which he has also translated into his coaching practice. He has since been developing his practice working with organisations and the corporates developing natural born Leaders from a growth perspective together with focus on areas such as performance and cultural growth.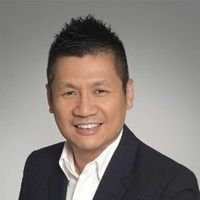 Hock-Lye Chan
has 30+ years of corporate experience managing businesses in Asia in the mining, engineering and IT industries. He has since co-founded WOOSH5 Asia, an e-coaching platform focused on the topic of resilience. He credits many of his achievements to inspiration from great mentors, who helped him identify his talents and possibilities, in order to enable him to develop personally.
He is incredibly driven to support and inspire others on their journey. To support those that are impacted for the COVID-19, who have to suddenly work from home, he is organizing a series of workshop on the topic and offering online support with daily bite-sized exercises. He is the
co-founder of YouM
, and a
volunteer mentor
at
AIM
.
Held on the first Wednesday of the month, Learning Circle Series are peer-learning sessions are conducted by the
Asia Institute of Mentoring
(AIM)
. They are small group facilitated meetings where we encourage sharing and draw upon the wisdom of our mentoring community. New mentors, mentees,
(aspiring-mentors) and
non-mentors are all welcome to join to discuss about trending Mentoring topics and to network with our community members.
Asia Institute of Mentoring
(AIM)
is a non-profit organization with a mission to bring mentoring to the spotlight in Asia, raise the quality of mentors and the standard of mentoring, bringing mentoring to all facets of the society to impact millions of lives.
It is committed to creating an Asia-based people-powered mentoring movement to move people … to learn, to share, to believe, to give forward, to transform, to harness the deep human potential, and create social impact – bringing about a kinder, gentler, more inclusive, just and sustainable world for all. Join us as a member here.